Just as was promised, Qualcomm have just introduced their latest flagship CPU, the Snapdragon 8 Gen 2. The launch event took place during the ongoing 2022 Qualcomm Snapdragon Tech Summit in Hawaii, a Western state in the United States of America.
The new Snapdragon chipset is the direct successor to the Snapdragon 8 Gen 1 of last year. In comparison to that model, Qualcomm says the new SoC has 35% faster CPU, 25% faster GPU and an amazing 40% power efficiency.
The CPU is powered by the latest ARM-V9 architecture, utilizing a new 1-4-3 microarchitecture. That is, you are getting 1xPrime core, clocked at 3.2GHz, 4xPerformance cores at 2.8GHz and 3xEfficiency cores with up to 2.0GHz clock speed.
Also, the Adreno 730 GPU on the older Snapdragon 8 Gen 1 series will be replaced by a newer Adreno GPU. It will come with up to 45% reduced power consumption, and offers Elite Gaming features such real time hardware-accelerated ray tracing for life-like light, reflections, and illuminations to mobile games.
Qualcomm said the Snapdragon 8 Gen 2 is the world first mobile CPU to support Unreal Engine 5 Metahumans Framework and also the first mobile platform to support Vulkan 1.3 API.
The new Chipset is also bundled with improve Artificial Intelligence features such as faster and improved natural language processing with multi-language translation. The Chipset will also offer Spectra 18-bit triple Cognitive ISP, the very first ever AI-powered camera processor from Qualcomm.
The Chipset can power a 200-megapixel main rear camera, like the currently trending Samsung HP3 sensor. It can also capture 8K HDR10 video with 10-bit color.
As for connectivity option, the Snapdragon 8 Gen 2 is backed by the company's X70 5G Modem, offering dual 5G/4G network on both SIM, and both cards are active at the same time. The Chipset also brings WiFi 7 with up to 5.8Gbps data transfer speed.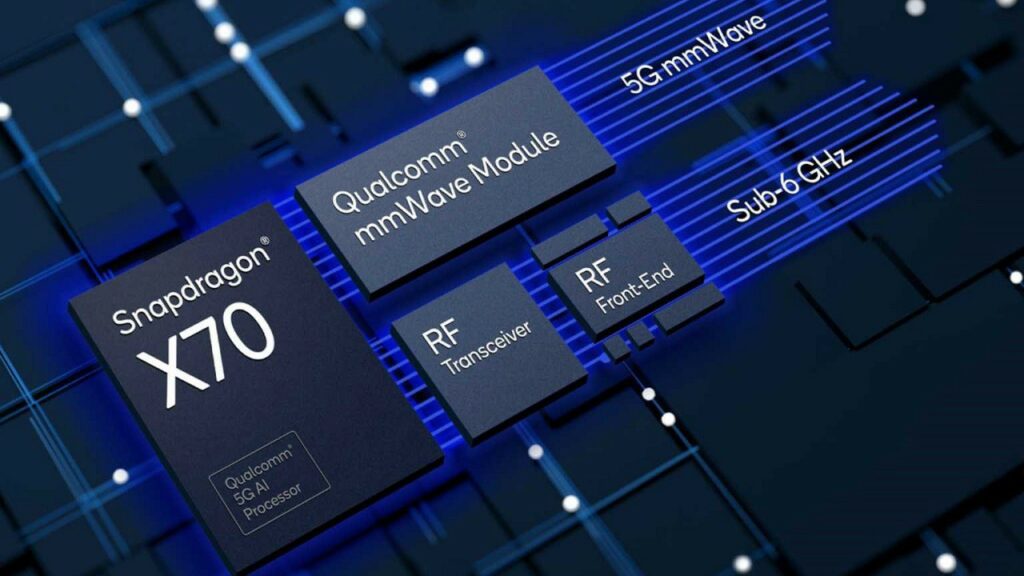 The SoC also comes with improved audio technology, featuring spatial audio with surround-sound immersion and head-tracking. It is powered by Bluetooth 5.3, and support ultra-low latency streaming for lag-free gaming experience.
Early OEM to adapt this CPU includes Xiaomi, OnePlus, iQOO, Asus, OPPO, Vivo etc. Particularly, the upcoming Vivo X90 Pro+, Xiaomi 13-series and iQOO 11 has all been confirmed to be powered by the latest Snapdragon 8 Gen 2 CPU from Qualcomm.