Realme has announced that it will launch the realme 11 series in China on May 10th, which will include the realme 11 Pro+ 5G and realme 11 Pro 5G. The models will succeed the current Realme 10 Pro series, and the company has collaborated with former GUCCI Prints designer Matteo Menotto and the realme Design Studio to create an exquisite design for the phone.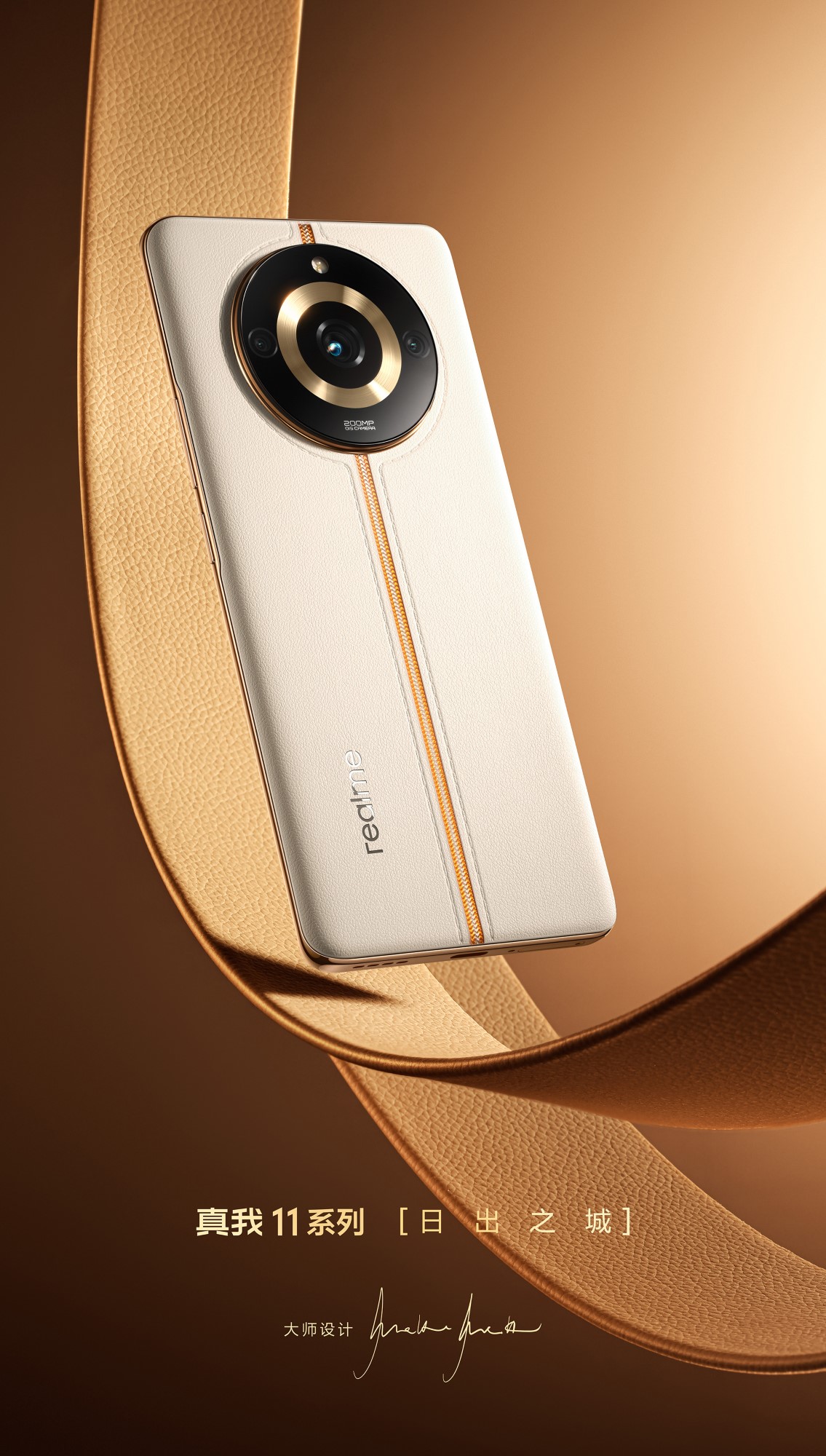 The promo for the realme 11 Pro series has revealed a curved design and a 200MP rear camera with OIS, likely for the realme 11 Pro+. Additionally, the phone will come with two more cameras in a matrix arrangement.
It will be available in three colors – Sunrise Beige, Oasis Green, and Astral Black. The phone features a lychee leather back and a lace-like strip that encircles its camera module and runs straight down to the bottom.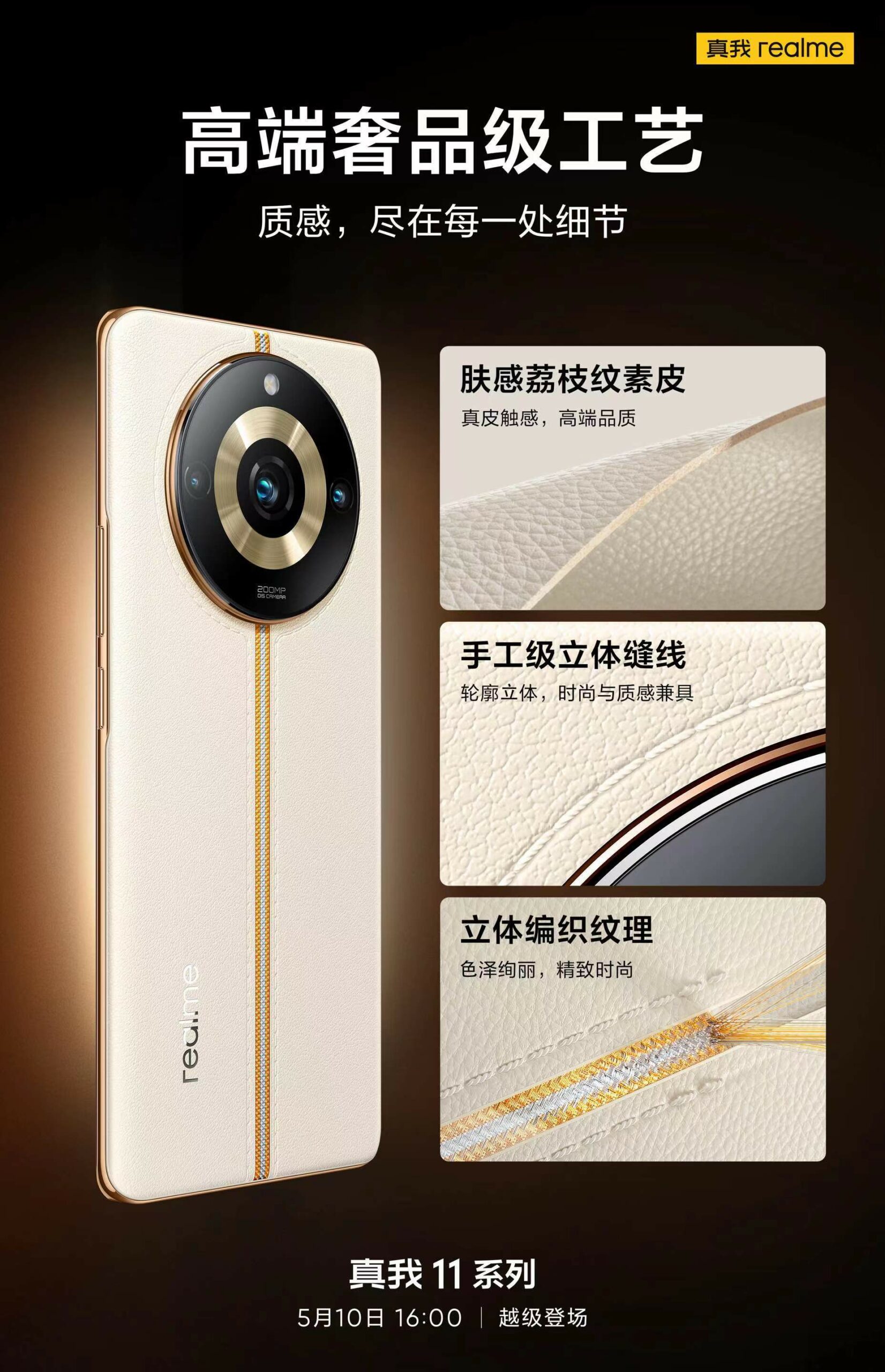 The inspiration for the phone's design comes from Milan, a fashion-forward city where Matteo Menotto grew up. The coloring for the Sunrise Beige variant of the phone is reminiscent of the moment when the rising sun draped the classic architecture of the city and created a pale golden hue.
The realme 11 Pro Series 5G promises to bring in intricate texturing, exquisite prints, and masterful craftsmanship in collaboration with the realme Design Studio.
The phone offers an unparalleled grip sensation in hand, achieved through the use of a 3D couture-level seam technique and an industry-leading 3D woven texture.
With these premium design elements, the realme 11 Pro Series 5G promises a unique and sophisticated aesthetic that sets it apart from other smartphones. We can expect to know more details about the phone in the coming days before its official launch on May 10th.
Source: Weibo