Xiaomi released the Mi 11 smartphone globally yesterday, and now that the pressure for the global launch of Mi 11 is over, the company seems to be set to release one of the most anticipated smartphone of Q1, 2021, the Redmi K40-series. As per the official poster, the K40 will debut on the 25th of February, which is about 12-days from today.
Much rumors have gone ahead of this smartphone already, the two most interesting ones being the presence of Qualcomm's latest Snapdragon 888 CPU and it aggressive pricing. Interesting enough, Xiaomi also confirms these two aspects on the launch poster of the K40.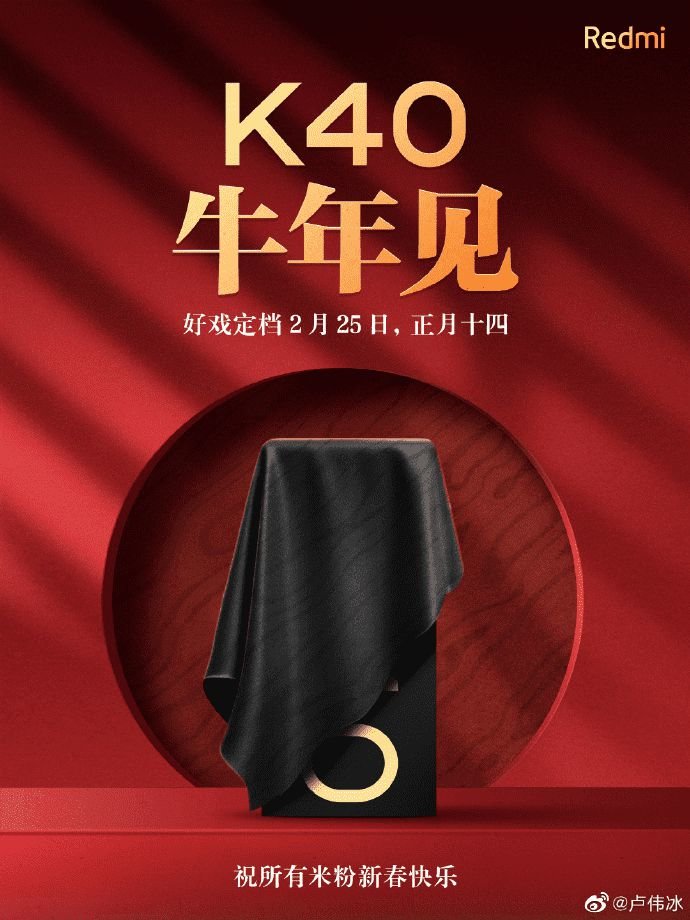 Aside the Snapdragon 888 CPU, the K40-series could also include other CPU models, including a model running the latest MediaTek Dimensity 1200 Chip. A model with Snapdragon 870 Chipset could debut as well, but while we are certain that the higher SD888 model will be launched on 22nd of February, we can not ascertain if these other models will be unveiled on that same day.
Since the K40 is to Mi 11 just like K30 is to Mi 10, we expect many features in the Mi 11 to be transported to the K40-series, especially the Pro model, which is expected to use Qualcomm's highest CPU. There were few areas we expect changes though, for example, the K40-series is said to come with a central dot-notch, instead of the one-sided notch on the Mi 11. Rumor also has it that Xiaomi will be including a larger than 4500mAh battery in the K40 to carter for the demanding display.
Talking about display, the K40-series has been rumored to sport up to 6.81-inches QHD+ screen with a resolution of about 1440 x 3200 pixels and same Samsung E4 panel used on the Mi 11. Note that Mi 11 is over $700. But Xiaomi is teasing the K40 at 2,999 yuan, which is way under $500. Well, we won't get excited just yet, but rather wait to see various areas Xiaomi will be making cutbacks to compensate for the cost.