Samsung Galaxy A52 and A72 are facing delays due to the effects of the COVID- 19. This issue has affected the entire tech world and even the world at large. As a result of the COVID-19 pandemic, there has been a global shortage of semiconductor components like microchips and processors.
The shortage of these semiconductors has been plunged into another crisis while still wallowing in the COVID-19 pandemic. A global shortage in semiconductor components affects tech manufacturers, carmakers as well as electronic manufacturers.
This situation seems to have also hit the giant tech company Samsung. We say this because of reports that its newest mid-range phones are now delayed because of that.
In March, Samsung announced the Galaxy A72 and two other versions of the Galaxy A52, which were 5G models. The Galaxy A52 smartphone is being heavily marketed as the more affordable 5G option in the US.
According to South Korea's Elec, the reason for this delay could also be due to difficulty in getting a hold of the smartphone's application software or application processors AP.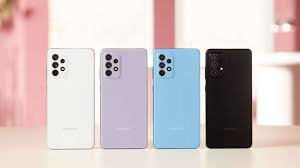 These specs are likely the Qualcomm Snapdragon 720G and the 5G-capable Snapdragon 750G, which have been anticipated. Both of these components are reportedly in short supply. The reason for the delay could also be due to the severe winter storm that happened in the US, which forced Samsung to down its Austin chip manufacturing plant.
We have no information on when Samsung will be able to officially release the Galaxy A72 and Galaxy A52 devices. We, however, hope that all the tech companies affected by this will be able to bounce back soon.