Samsung always has a way to push the boundaries of smartphone functionality. This time, with its fourth-generation foldable smartphone; the Samsung Galaxy Z Flip4.
The Korean smartphone manufacturer, Samsung today announced the next generation of groundbreaking foldable smartphones: Galaxy Z Flip4. The smartphone builds on the success of Samsung's iconic form factor.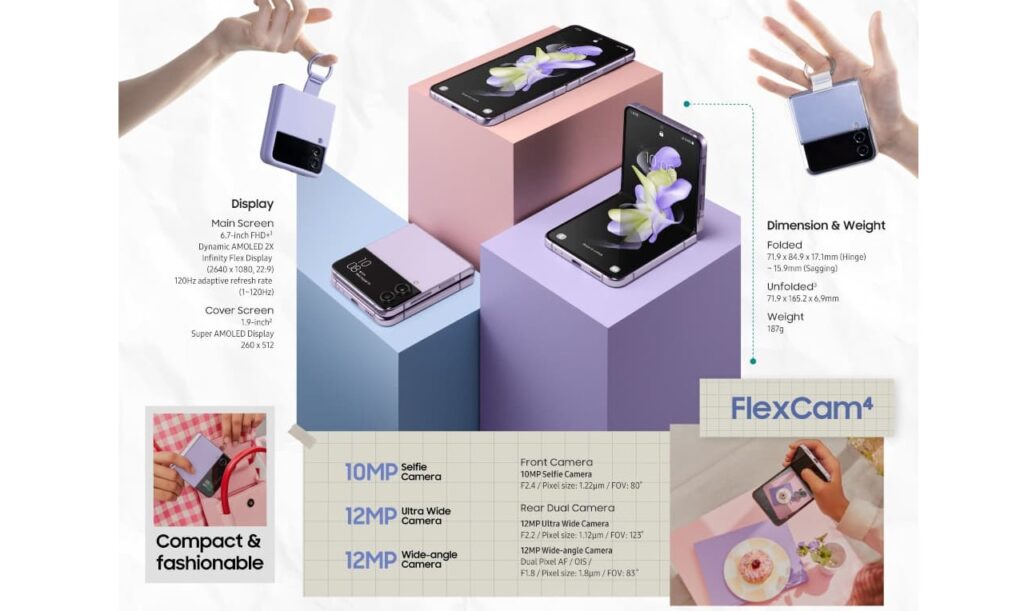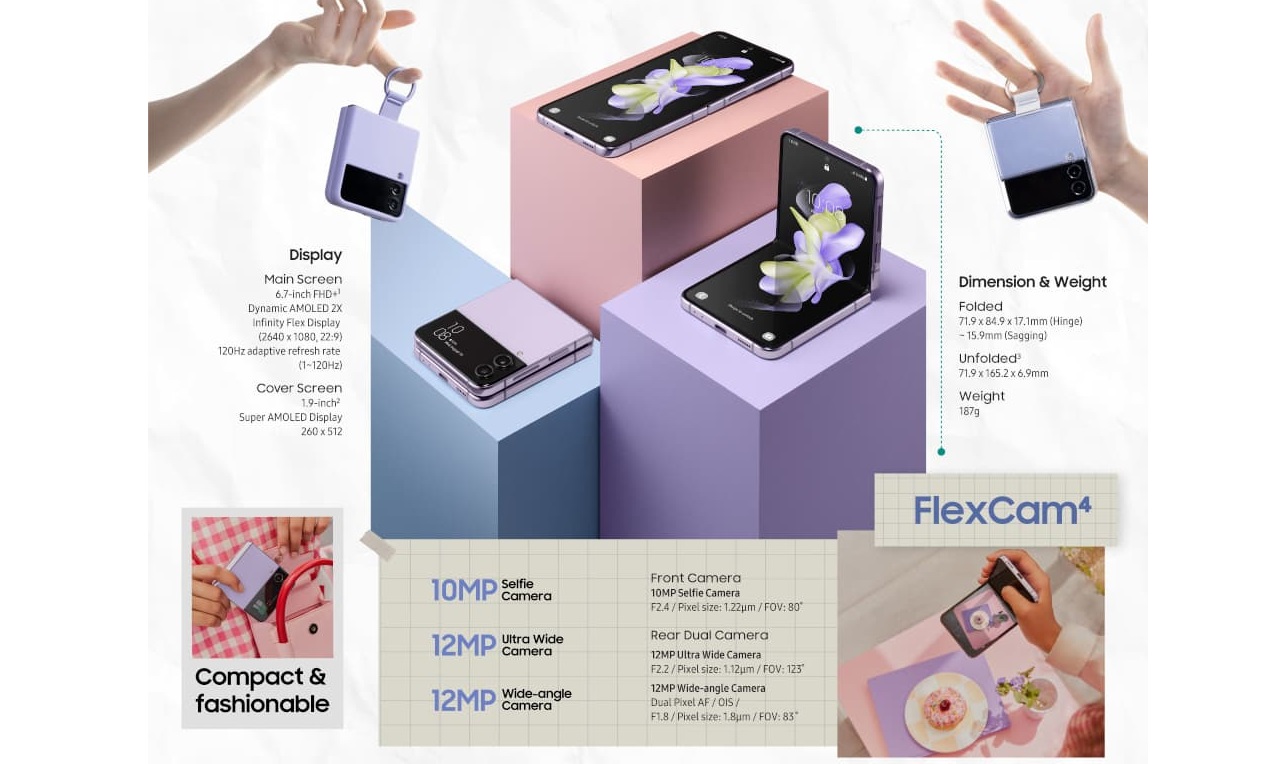 It comes with added key features, including an upgraded camera experience, a larger battery and expanded customization, while it still maintains its ultra-compact design.
Galaxy Z Flip4 comes with a main camera of 12-megapixel + 12-megapixel dual camera, with a 10-megapixel front camera which can shoot hands-free video or capture full group selfies at various angles by partially folding Z Flip4 to activate FlexCam.
Samsung Galaxy Z Flip4 has a 6.7-inch FHD+ (2640 x 1080) display. It is a compact smartphone that can be folded vertically and has a 1.9-inch sub-display which is organic EL with a refresh rate of 120Hz, and it is waterproof.
It houses a Snapdragon 8+ Gen 1 SM8475 3.2GHz octa-core CPU, and is powered by a 3700mAh battery which supports wireless charging and charging to other devices.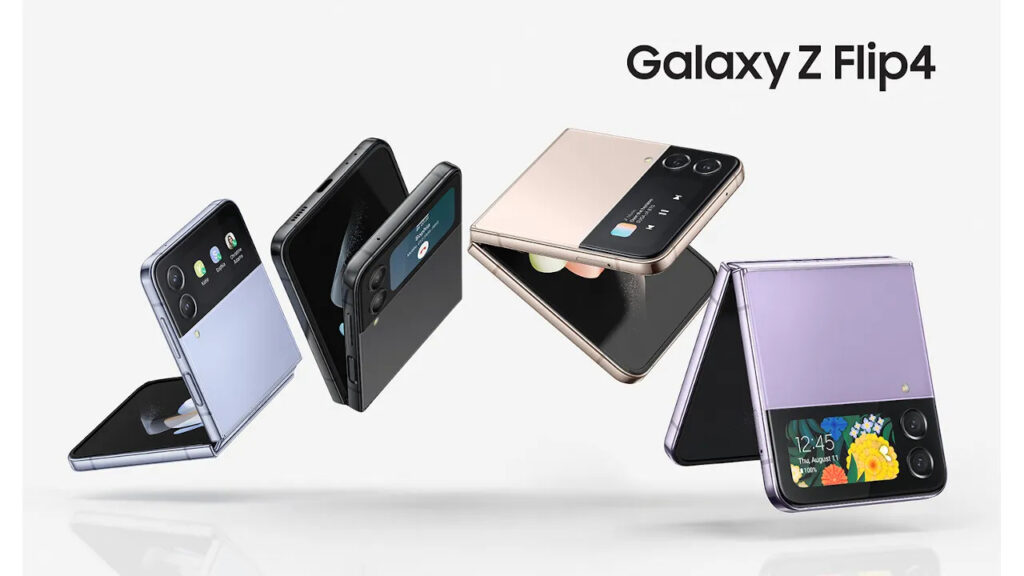 The Samsung Galaxy Z Flip4 OS is Android 12 (One UI 4.1.1) version, with fingerprint authentication sensor on the side of the phone, and the connection terminal is USB Type-C. This smartphone has no earphone terminal. The available colors are: mullet purple, graphite, pink gold, and blue.
Samsung Galaxy Z Flip4 key specifications and features
Dimensions; weight: 165.2 x 71.9 x 6.9 mm (84.9 x 71.9 x 17.1 mm); 187 grams
Display: 6.7 inch FHD+ 2640 x 1080 22:9, Infinity Flex Display, Dynamic AMOLED 2X, 120Hz
Sub-display: 1. inch 512 x 260, Super AMOLED
CPU: Snapdragon 8+ Gen 1 SM8475 3.2GHz Octa-core
RAM and Storage :8GB of RAM and 128GB/256GB/512GB (microSD up to 1TB)
OS: Android 12 ( One UI 4.1.1)
Camera: 12MP (Main F1.8 OIS) + 12MP (Ultra Wide Angle F2.2) Dual Camera
Front camera: 10MP Camera F2.4
Connectivity:  nanoSIM + eSIM, 5G compatible, NFC, Wi-Fi, Bluetooth
Color: Mullet purple, Graphite, Pink gold, and Blue
Other Features: Fingerprint authentication sensor (side), Face authentication, USB Type-C, Waterproof (IPX8), Stereo speaker
Battery: 3700mAh (25W fast charging dual battery, wireless charging Qi, wireless power supply)
Samsung Galaxy Z Flip4 availability and price
The Samsung Galaxy Z Flip4 comes in four colors; mullet purple, graphite, pink gold, and blue. It will be released starting from August 26, 2022. The releases would come sequentially starting first in the United States, then Europe, South Korea, and so on. The price will start at about 133,000 yen ($999).