Samsung has officially released the One UI 4 through yesterday's unpacked event that was held virtually by the company.  The Samsung One UI 4 brought a new feature called "Quick Share".
This new feature was added this UI update in order to allow wireless sharing of file's and Applications from one Samsung Galaxy device to another. This feature serves similar purposes like the Mi Share feature seen on Xiaomi devices.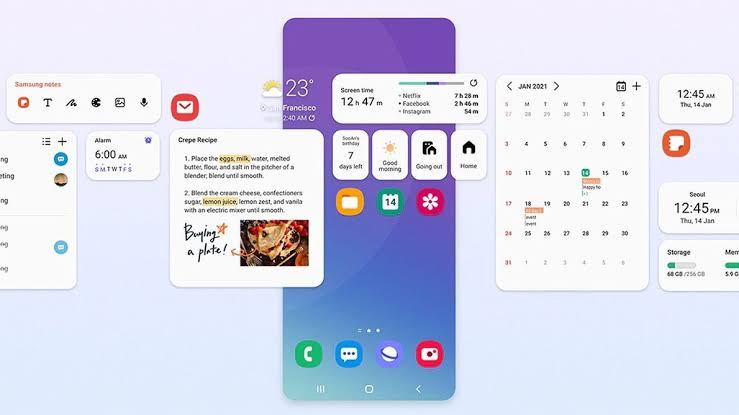 In addition, this One UI 4 is based on Android 12 OS which is still passing through a few beta testing ahead of it official release date. Although there are a few eligible Samsung device to get this update of which the Samsung Galaxy S21, S21 Plus, and S21 Ultra are inclusive. In addition, there will be a few a region that will get the update firstly of which UK, China, Germany and other regions are also included.
The Material You feature is also present on this One UI update from Samsung. This feature show's off abilities of how a new wallpaper can set new colors for the user interface. Normally, this update come with the Android 12  widgets availability.