AGM, a top player in the rugged smartphone market, is gearing up to launch its inaugural foldable Android smartphone on August 24th. This fresh device, known as the "AGM Flip", is all set to make a mark as the first foldable smartphone to hit the market with dust, shock, and water resistance features.
This development is a significant one for the foldable smartphone sector, which has grappled with a notable drawback: vulnerability to damage from elements like dust, water, and accidental drops due to the delicate nature of foldable displays.
While established brands like Samsung, Motorola, Vivo, and OPPO have released their own versions of Flip Android smartphones, none of these offerings have managed to achieve comprehensive certification for being both IP68/69K and MIL-STD-810G compliant.
On the other hand, although rugged phones from companies like UMIDIGI, Doogee, Blackview, Cubot, and Ulefone have prioritized durability, they lack the foldable design.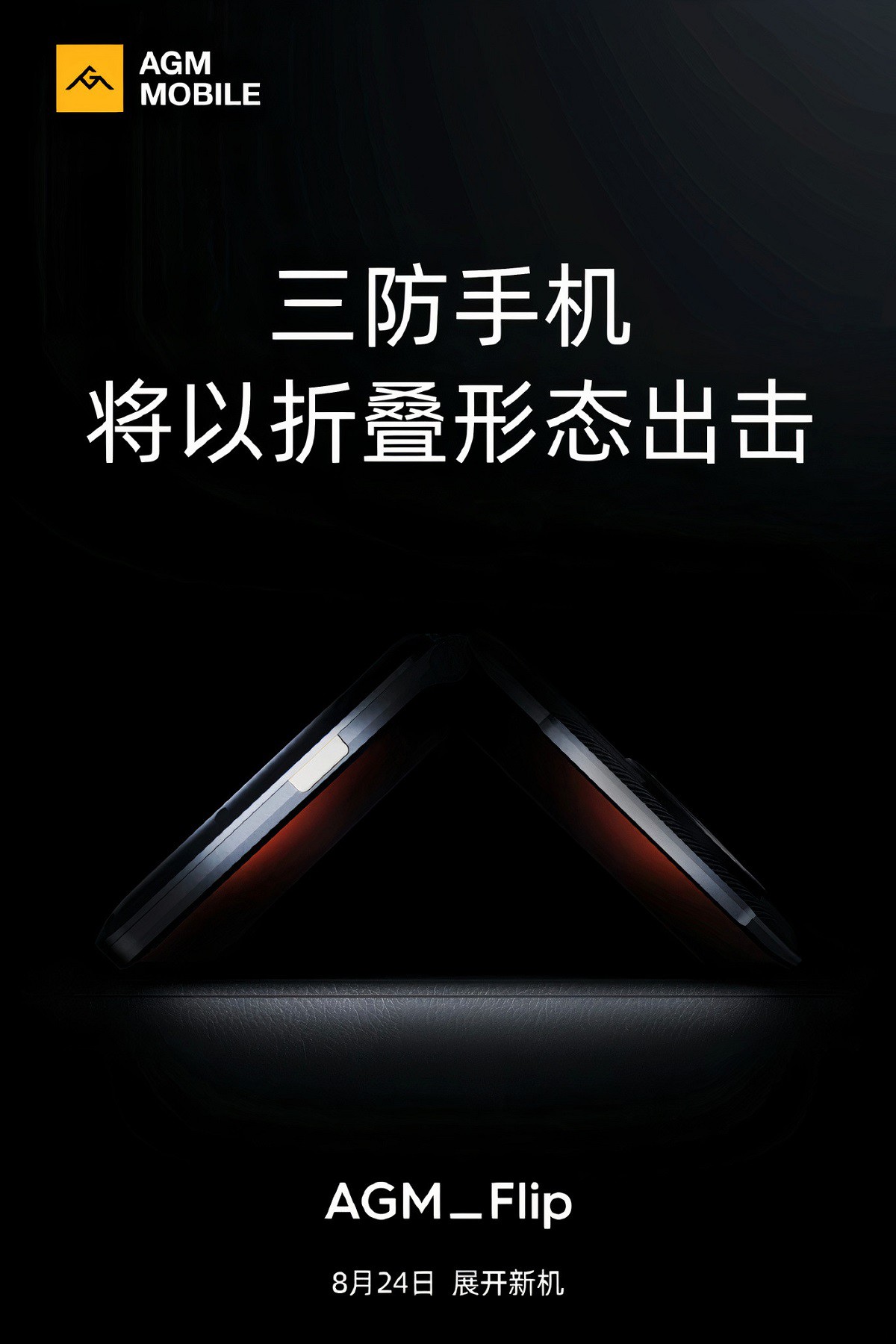 This is where AGM sees a golden opportunity. Their upcoming Flip Android smartphone is expected to blend the appeal of a foldable Android device with a robust build quality—an unmatched combination within the market.
The device is anticipated to sport IP68 dust and water resistance ratings, in addition to MIL-STD-810G compliance. These credentials imply that the device can withstand extreme conditions such as high temperatures, humidity, and shocks, all while retaining its foldable design.
The official debut of the device is scheduled for August 24th, Although a lot is still left to be known about this upcoming device, it is interesting to see a lesser-known brand giving a try to flipping smartphones from a different built perspective. We should get more details before the launch date.