SuperEQ Q2 Pro Box content.
The Q2 Pro comes in a compact Cyan box. The full box content includes;
A pair of SuperEQ Q2 Pro earbuds (Medium eartip pre-installed)
The charging case
Two extra pairs of eartips (small and large)
USB Type-C cable and
Quick Starter guide
SuperEQ Q2 Pro Design and Built Quality
Obviously the SuperEQ Q2 Pro comes in an overall plastic built, but with some solid material option that makes you feel otherwise. There is a magnetic element on both buds, as well as within each housing on the case. Theses magnetic elements help the buds to latch firmly to it charging connectors within the case, when not in use.
The SuperEQ Q2 Pro has three LED notification on the case, which are for on/off indication, as well as charging notification (Blinking White when the case is charging and breathing Blue when either of the buds is charging). The Buds has their own notification indications as well (breathing white when connected, and blinking blue during pairing).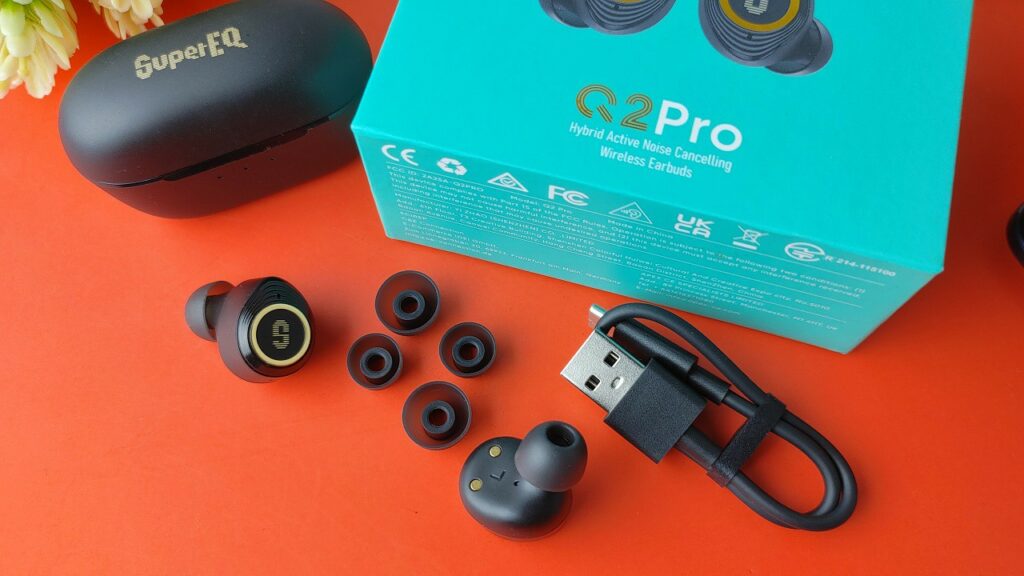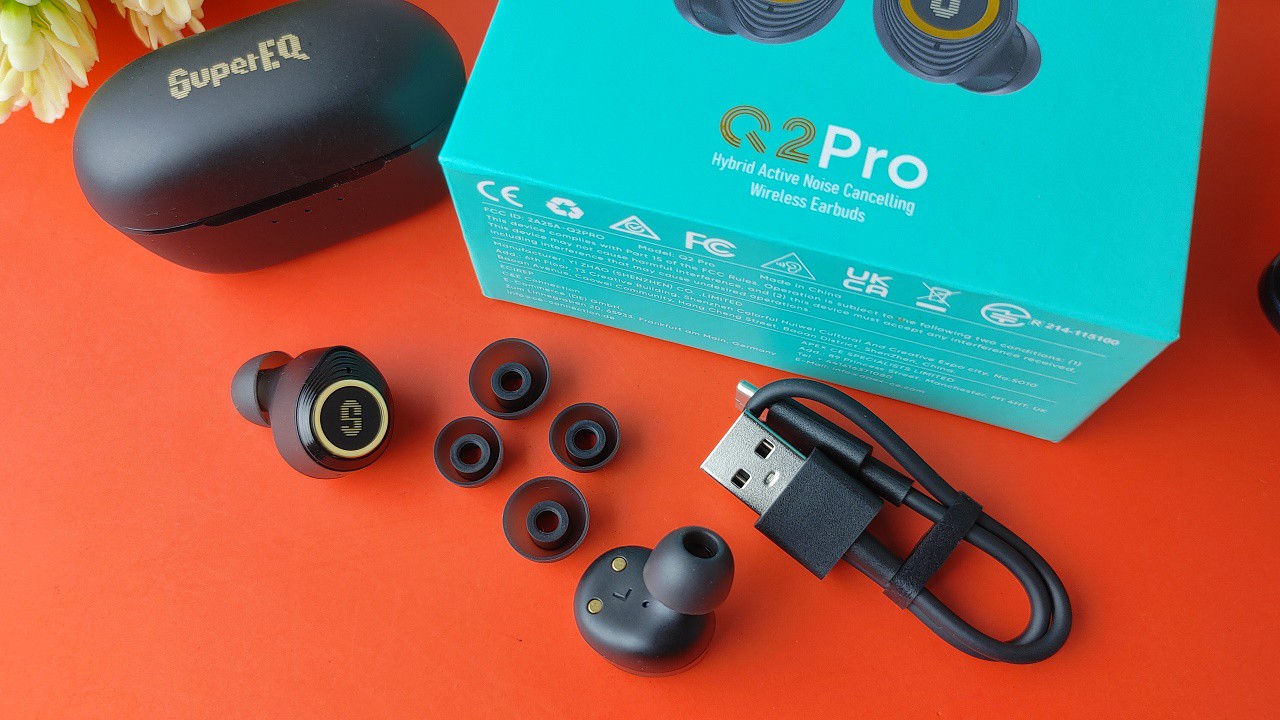 The design is not anything out of these world, and even though it does not have a traditional earpiece shape that hands down your Ear Incisura, it is still an earbud; an audio equipment, and anyone who sees it will simply ID it as such.
So instead of getting a traditional wired earpiece hanging look, the SuperEQ Q2 Pro is rotated upward within your Ear Concha, thereby lapping it within your Auricle to prevent falling off accidentally. Both during my walking and running tests, the bud did not fall off me.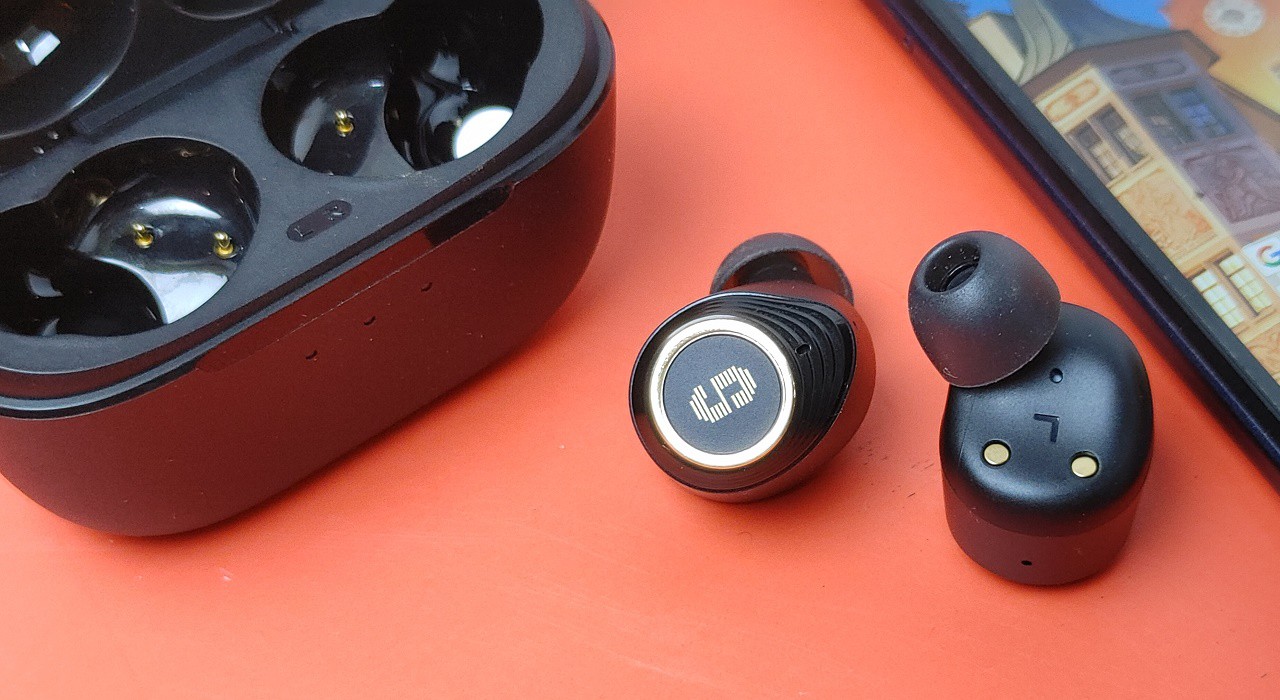 As far as weight is concern, the Q2 Pro is lighter than Galaxy Buds Pro, weighing just 6 grams, instead of the 6.3 grams on the the Bud Pro. Although the weight turns 48-grams together with the case. Meanwhile, I still wish the bud is a little more compact. It actually look a tad bigger, and may look very protruding for folks with smaller Ear Auricle.