SuperEQ Q2 Pro Modes, Active Noise Cancelling and Sound Quality
The SuperEQ Q2 Pro comes with three different microphones that controls the sound modes. There are three different sound modes all together. These includes;
Ambient sound (transparency) mode
Active Noise Cancelling (ANC) mode
Stand Audio mode.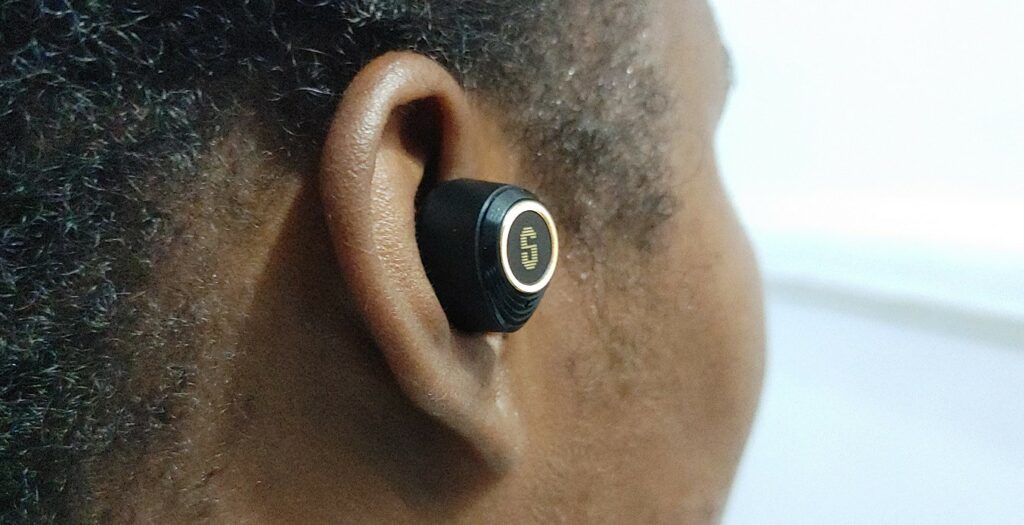 Of the three microphones; one is for noise cancellation, the second one allows ambient sound, while the third mic is for audio input.
While the noise cancelling mode tries to block-out background noise, Ambient mode allows you to hear your surroundings, for example, aiding conversation with a colleague at work while the buds are on. The standard mode on the other hand puts both the ANC and the Ambient sound off.
How Good is the ANC on the SuperEQ Q2 Pro?
From my usage, the ANC mode on the Q2 Pro blocks out ambient sounds to some extent, but it nothing like total sound annihilations. I could still hear virtually all backgrounds sounds, it just that background sound level is now low when ANC is on, and I hear more output from within the buds.
If pricing is to be put into consideration, then I'd say the Q2 Pro is doing a good job already, especially considering the fact that some TWS earbuds sold even above $100 US Dollar mark, are without ANC. For comparison sake, the OneOdio A30 ANC seems to be doing a better job in this wing, but that is an over-the-ear headphone, and the ear foams blocks out a bunch of sounds by default.
One problem I encountered while trying out the A30 though was the fact that when ANC is on, I sometimes get a reverbs of my foot steeps, especially when walking fast or jogging. Thankfully, this was not the case on the Q2 Pro. Sometimes you may get reverbing sounds from external wind clashing with the ANC mic, but this happens only under a fairly strong external wind.
SuperEQ Q2 Pro sound quality
As for the sound output and quality, the Q2 Pro is powered by a 12mm sound driver which is inline with industrial standard. For example, Nothing ear (1) has 11.6mm driver while the standard OnePlus Buds gets a bigger 13.4mm. The Galaxy Bud Pro on the other hand has two speaker setups; an 11-mm dedicated woofer and 6.5-mm tweeter driver.
It is worth nothing that driver size does mean better sound. It is basically used to determine how loud a speaker / headphone / earbuds can get, and to that end, the SuperEQ Q2 Pro is loud enough to withstand even extreme outdoor noise.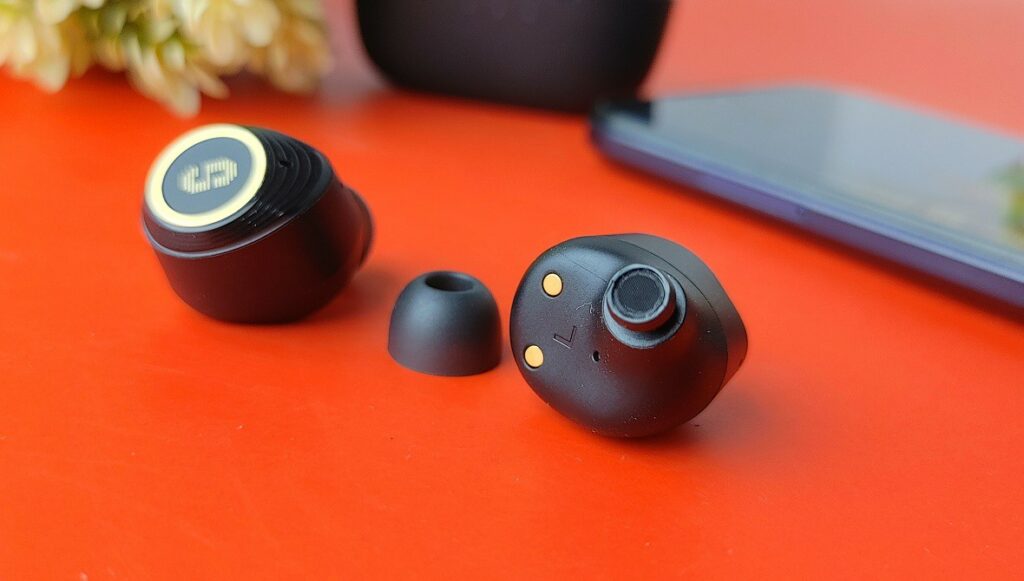 As for the sound quality, I'd say it clear and rich enough for the money. It is nothing close to the best, but for the cost, the quality is good. If you are an audiophile, look for something a little above $100 bucks, but the SuperEQ Q2 Pro is a perfect fits for casual ears searching for affordability.
The SuperEQ Q2 Pro does not have it own app within which you can tweak sound outputs and EQs, but premium music apps like PowerAMP can help you bring even more richer sound to them.