The Tecno Camon 19-series which were unveiled in New York City few hours ago, are now up for preorders in Nigeria. Recall that Tecno announced a total of four smartphones in the Camon 19-series in the United States, clutching into the early hours of this morning.
The models introduced includes the standard Camon 19, the Camon 19 Neo, the Camon 19 Pro 4G, and the Camon 19 Pro 5G. However, the standard and Neo models has already been on preorders in Kenya and Bangladesh since the past one week.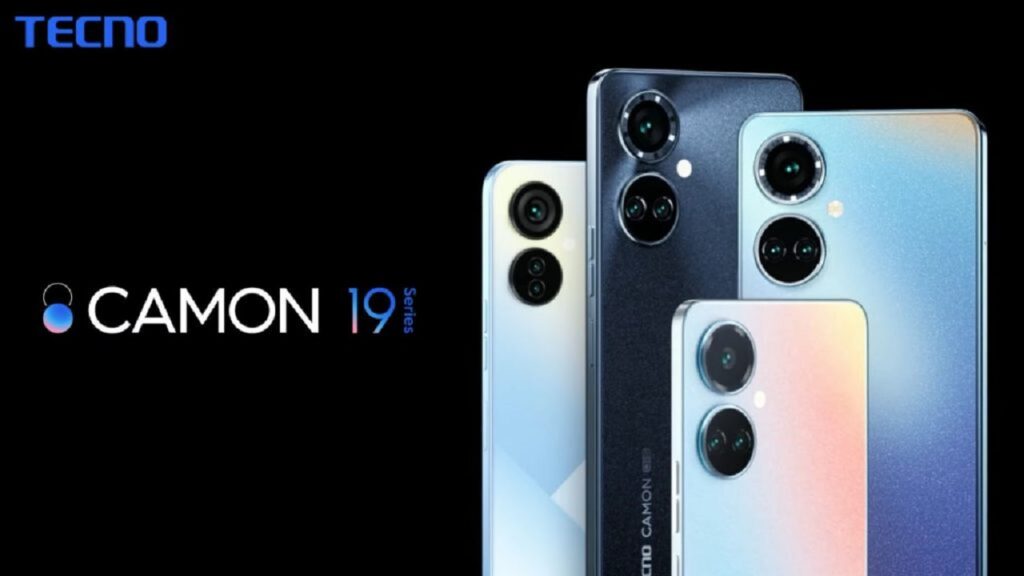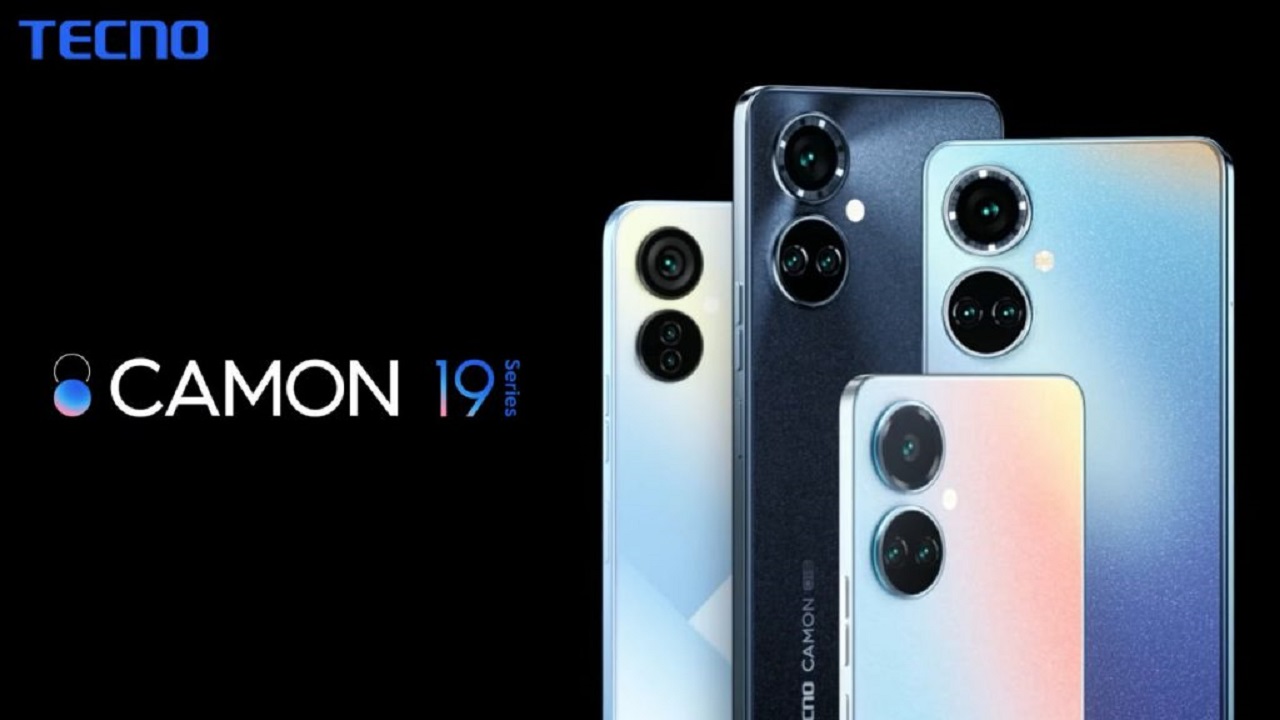 As we had rightly guessed, the Neo model will not be available in Nigeria. But preordering is now open for the standard Camon 19, 19 Pro and the Pro 5G in Nigeria.
The Camon 19-series brings notable design and camera upgrade to the company's Camon line-up. We've written a detailed article on all you might want to know about the series in an earlier post, for those who could not make it to New York City.
RELATED READING: Camon 19-series announcement; full details of Tecno's New York City's launch event
As for the preorder, Tecno is asking for as little as N5,000 initial deposit. The preordering period will span from 14th of June, until the 28th of June. Also, early buyers will be treated with plethora of free gifts, including a wireless Bluetooth Earbuds, a large 20,000mAh Power Bank among other VIP services.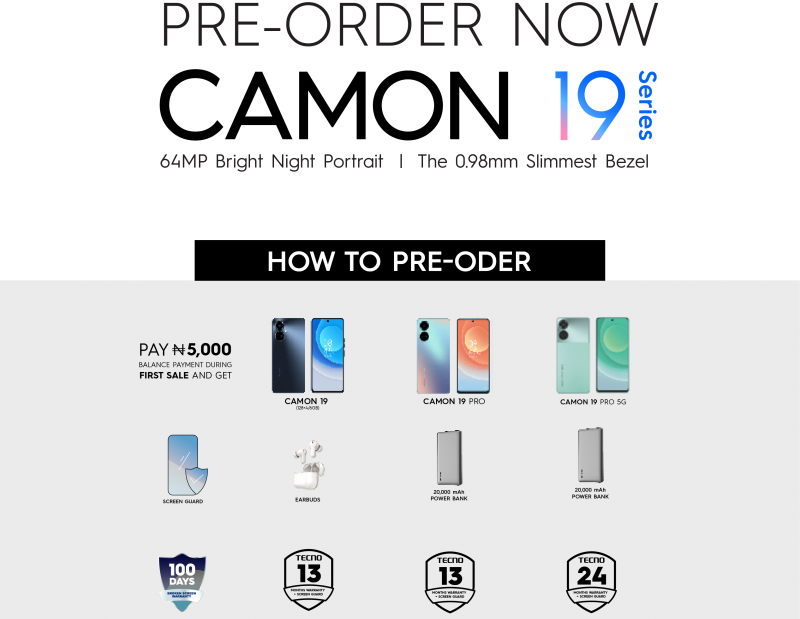 As far as specs goes, the Camon 19 Pro remains the top of the three. It has better Camera specs and improved screen technology. It might even be a little cheaper than it 5G counterpart. So except you are hunting a 5G smartphone for reasons best known to you, the Pro model might be just what you need. You can follow this link to reserve the Camon 19-series for yourself.