After the launch of Tecno's POVA 3 in India, Tecno Mobile is now gearing up to introduce another affordable smartphone in the country. This time, it is the slightly aged Spark 8P of last year, but with a different CPU; an upgrade from Helio G35 and G70, to Helio G85.
Tecno has one of the unpredictable marketing scheme as far as device availability and sales are concerned. For example, the Phantom X made it to India after being available and sold in Africa for over 9-months.
The aged Spark 5 Pro arrived in Ghana after being launched and available in India for over 6 months, and the story goes on in that order. Now, the same story is playing out for the Spark 8P which was announced first in Bangladesh back in October of 2021.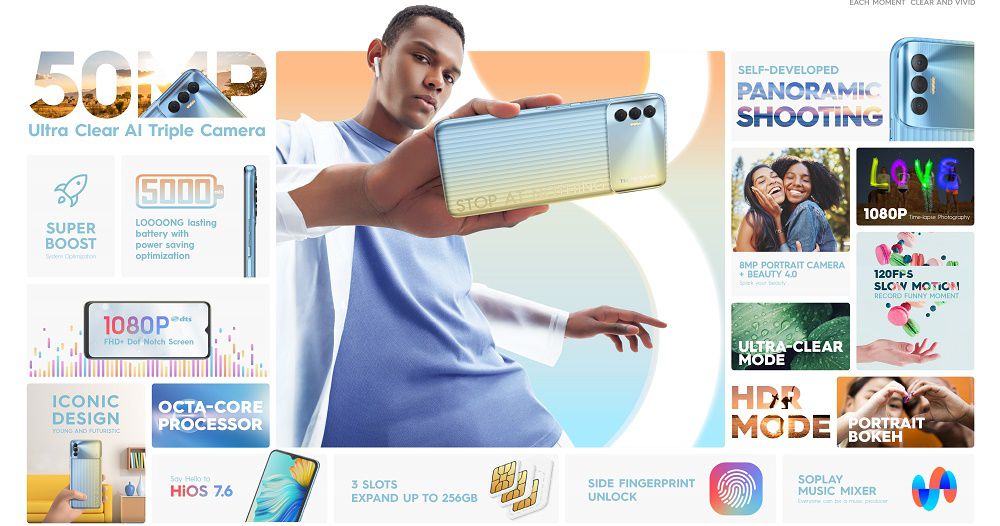 Tecno also announced the Spark 8P in Nigeria, but both the Nigerian (African), and Bangladesh versions were powered by Helio G35 and Helio G70 CPU respectively. Now, the upcoming Spark 8P for the Indian market will not use either of these CPUs. It will debut with a faster Helio G85 instead.
We are yet to get clear confirmations on these, but you shouldn't be surprise if the CPU is the only alteration on this upcoming model. This means the Spark 8P might still arrive with Google Android 11.
The other two existing models came in a 6.6-inches screen with 1080P screen panel. The screen has a dewdrop notch on the head, and it is adorned with a 90Hz refresh. You may also expect up to three camera lenses on the rear, with a 50-megapixel lens as the main driver.