Once in a while, we do see hilarious adverts and promos from different OEMs. Tecno for example began a series of some funny post yesterday, of which, in a set of Instagram gallery post, the company laughed at users who buys expensive fairly used phones at same costs with a brand new Tecno phone.
If you buy expensive fairly used phone when you can buy a brand new TECNO phone at a discounted price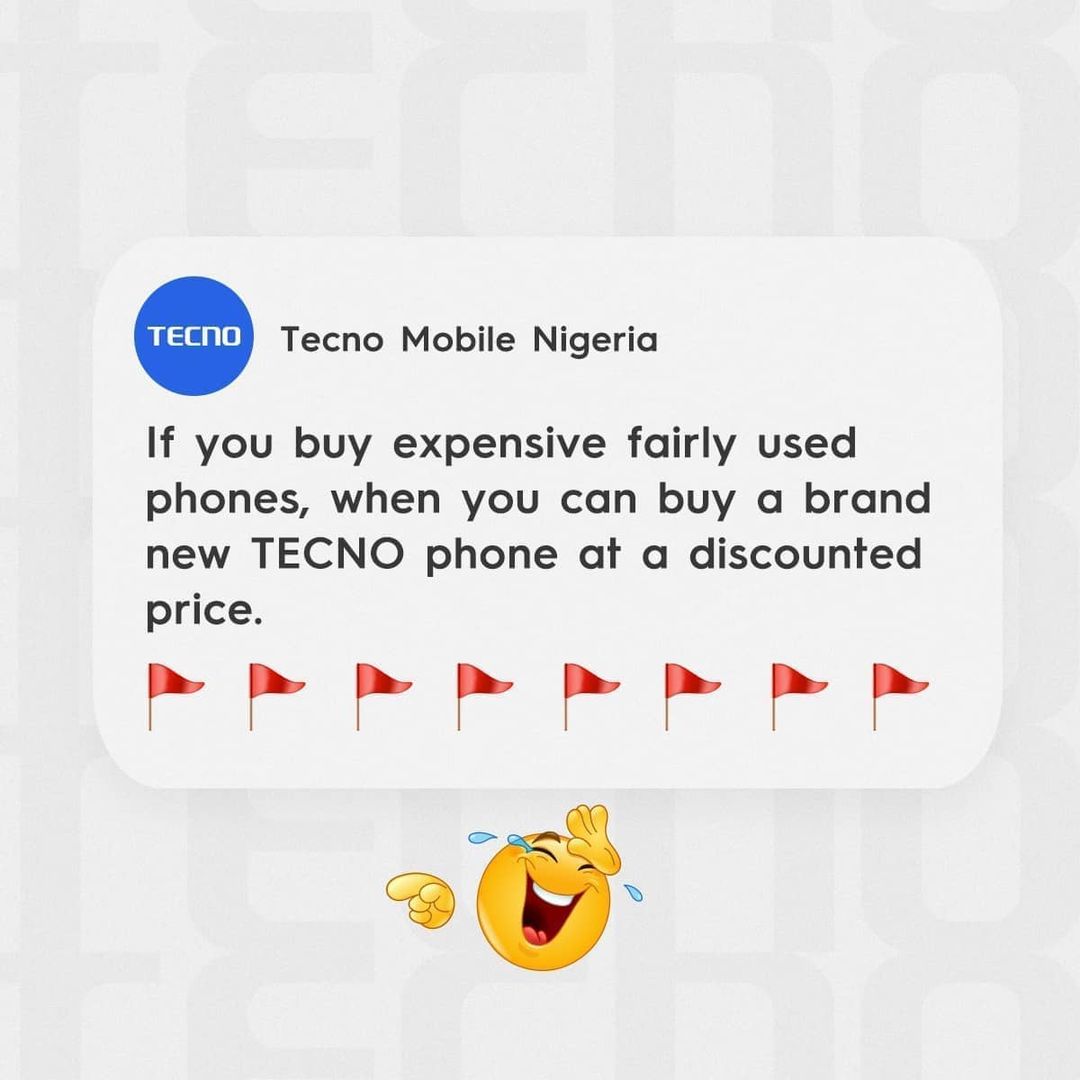 Actually, the post of yesterday was just the beginning. That post of yesterday was somewhat barebone, as not particular company or OEM was mentioned. Today, TECNO is taking it further, this time, heating directly on Samsung, in a bit to promote her Phantom X smartphone.
Don't repeat the SAMESONG, Try something new.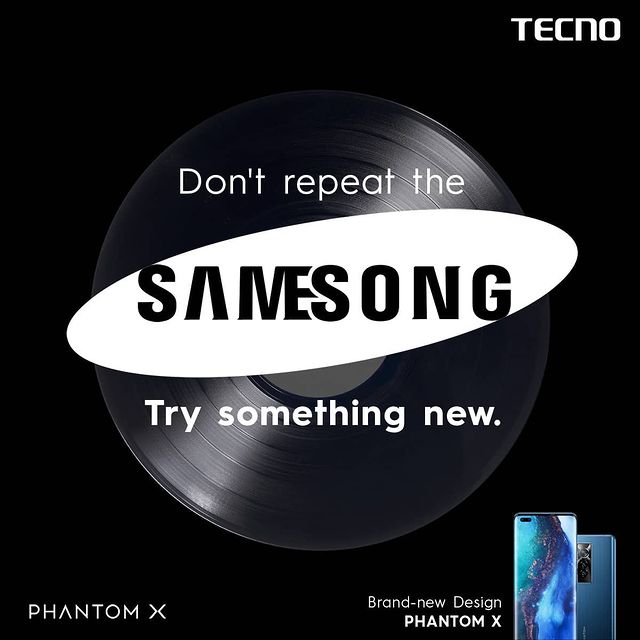 The promo went on ahead to reveal what the company wants you to try; and that is the Tecno Phantom X, a smartphone with 6.7-inches Full-HD+ curved screen, bundled with 50-megapixel main camera and an octa-core MediaTek Helio G95 CPU.
Just for fun sake, a search on JIJI.ng, one of Nigerian foremost list website, revealed that a neatly used Samsung Galaxy S21, is currently above N300,000 in Nigeria. Whereas the Phantom X is currently priced under N250,000.
So taking the "old song / new song" promo out of the way, a brand new Phantom X under N250k, and a neat Galaxy S21 above N300k, which would you pick?