No doubt, the next upcoming major smartphone tech from Huawei is going to be the Mate 50 Pocket. Teasers and rumors have been jumping on the internet for a handful of days now, and to day, we have the opportunity of having an early look on how the upcoming foldable clamshell device is going to look like.
Huawei has been in the foldable smartphone and tablet business since 2019. But the focus has been totally on the combination of either a tablet, or a smartphone when folded. Some popular names in these models include Huawei's Mate X, Xs and even the newer Mate X2.
The Mate 50 Pocket on the other will be taking a slightly different turn from the X-series. Notably, the Pocket centric foldable phone is going employ a clamshell technology, something similar to the likes of Samsung Flip Z-series.
Past histories tells us that Huawei has garnered enough experience in her portfolio no to disappoint, but being the company's first attempt on clamshell touch device, like yourself, we too are curious to see the fight the Mate 50 Pocket can put up against the Flip Z-series. Here are early look on the design of the phone.
The images above were shared by Harper's Bazaar, a Chinese fashion magazine. The device will obviously have a texture strip on the body, and it will come with two cycles on the front. The first for the triple camera module, and the second represent a circular display ring.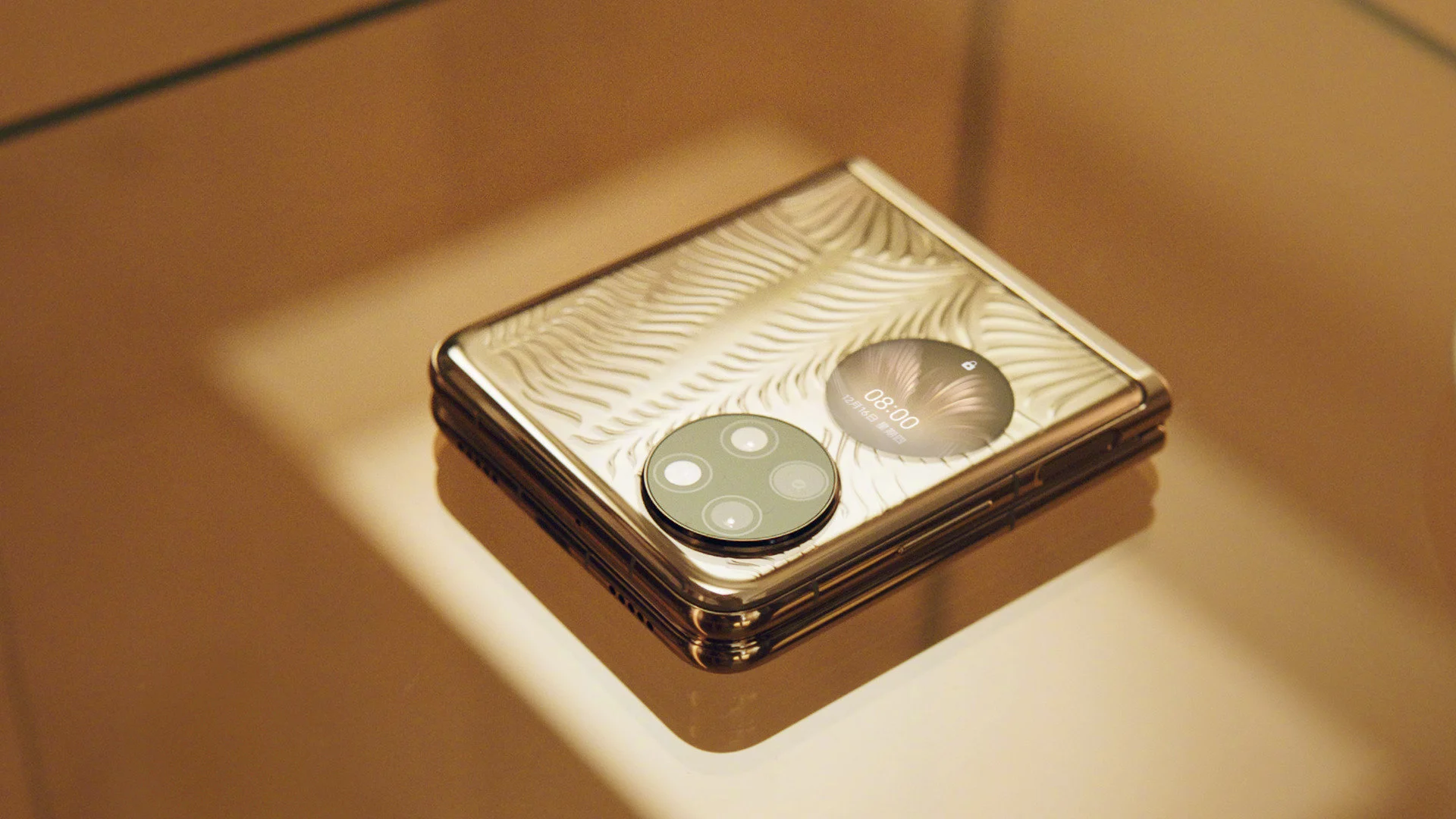 Unfortunately, the images only reveals the external of the Mate 50 Pocket, and the color options on here is Golden (obviously). It is also speculated that the P50 Pocket may have a White color variant, but that is where speculations stops so  far. Nothing is known about the internal specs, display, or even expected CPU. However, the device might go official before the year folds out.