This is what the upcoming iQOO 12 flagship smartphone will look like
In a surprising move, iQOO product manager Golan V has unveiled iQOO 12 Pro official pictures, offering a sneak peek into its impressive design and cutting-edge features.
The device promises to be a powerhouse in the smartphone world, combining remarkable aesthetics with top-tier specifications.
From the released iQOO 12 Pro official pictures, it's evident that the device boasts an eye-catching design.
The rear shell features a graceful curve, setting the stage for a striking camera housing.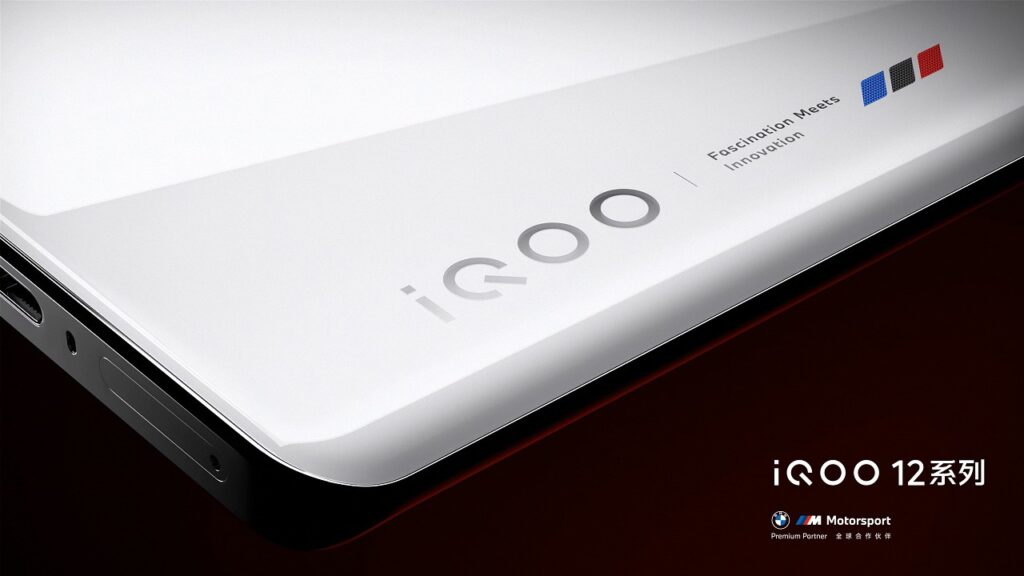 Notably, the camera specifications "ULTRA SENSING – 1.68-2.57/15-70 ASPH" are engraved next to the flash, making for a unique and visually appealing arrangement.
The white glass body is adorned with the iconic iQOO logo and BMW M series-inspired blue, black, and red stripes, adding a touch of elegance.
The rear camera module is particularly distinctive, with a curved rectangular design that strikes a balance between round and square.
The double-layer module features a circle of metal embellishments reminiscent of Parisian ornamental nails, elevating the device's overall aesthetics.
The camera system includes a 100x zoom periscope telephoto lens, ensuring exceptional photography capabilities.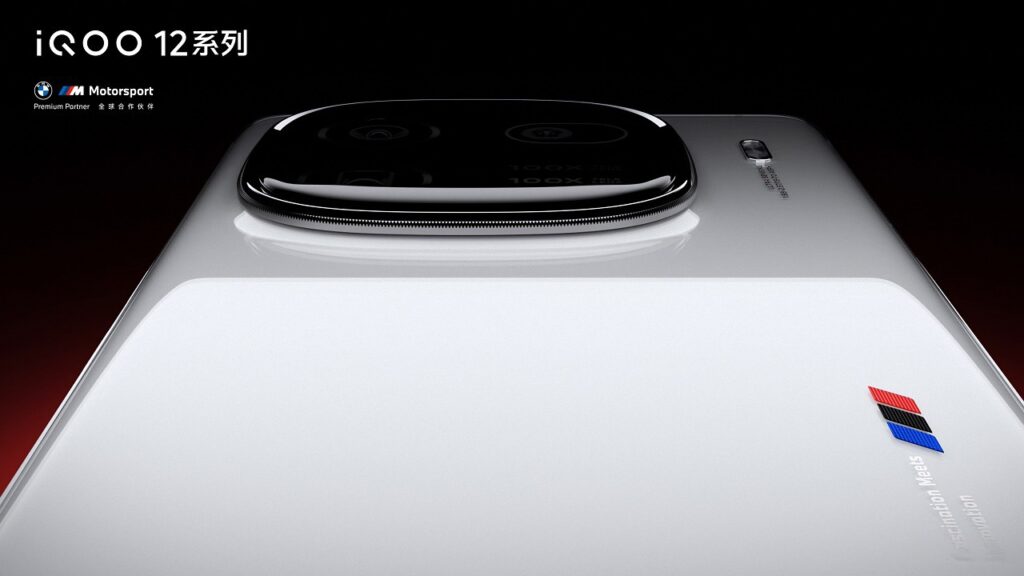 The iQOO 12 Pro's camera setup is nothing short of impressive. It boasts a 50-megapixel OV50H main camera with a large f/1.68 aperture, an ultra-wide-angle lens with the ISOCELL JN1 sensor, and a low-light periscope telephoto lens with an OV64B 70mm sensor and f/2.57 aperture.
This combination allows for 3X± optical zoom and an astounding 100X digital zoom, delivering remarkable versatility for photography enthusiasts.
Rumors suggest that the iQOO 12 Pro will feature a 2K resolution dual-curved screen with a 144Hz refresh rate, promising a visually immersive experience.
The device's built-in 5100mAh battery is complemented by 120W wired fast charging and 50W wireless fast charging capabilities, ensuring that it can keep up with your demands throughout the day.
Under the hood, the iQOO 12 Pro doesn't disappoint. It is powered by the Snapdragon 8 Gen3, ensuring high-performance capabilities.
What sets it apart is the inclusion of a self-developed gaming chip, the Q1, which can enhance frame rates and picture quality while maintaining power efficiency. Gamers and tech enthusiasts can expect a smooth and responsive experience.
Source: Weibo
Support this publication by following DroidAfrica on Google News