Ulefone Armor 17 Pro and Power Armor 18T to come with 108MP camera
Ulefone is got two major flagship smartphone on the way, dubbed as the Armor 17 Pro and Power Armor 18T. Both of these devices are expect to offer rugged built quality, alongside with supper decent specifications and features. The company has has partially revealed what we should expect from both phones in their giveaway promo, and here is all we know so far.
What to expect from Ulefone Armor 17 Pro and Power Armor 18T
Both the Armor 17 Pro and the Power Armor 18T are expect to come with top mid-range specifications. The 17 Pro is going to be a 4G-only smartphone, while the 18T will be both 4G and 5G enabled.
Ulefone Armor 17 Pro
The Ulefone Armor 17 Pro will come with a 6.58-inch IPS screen, featuring an FHD+ resolution, a dewdrop screen and a 120Hz refresh rate. The display is protected by a Corning Gorilla Glass 5, and a frontal 16-megapixel selfie camera is expected within the notch on the front.
On the rear, the model will comes with three camera sensors, of which the main snapper is a 108MP sensor along with a depth sensor and a dedicated Night Vision camera with dual LED and a dual IR lights.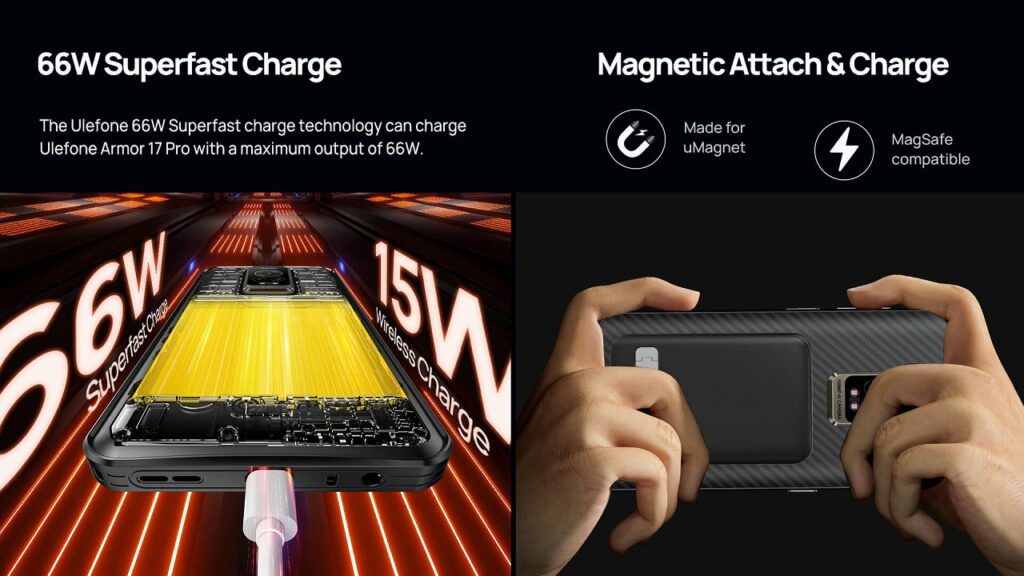 This processing power on the Armor 17 Pro will be the Helio G99 chipset from MediaTek. It will dual 4G-SIMs and will be fitted with 8GB of RAM and 256GB of storage. The device will come with 5380mAh battery, and it will support 66W fast charging.
Ulefone Power Armor 18T
The Armor 18T on the other will be a 5G device, and it will be powered by the Dimensity 900 CPU from the same MediaTek. This model will also offer three camera lenses on the rear and the main driver will be a 108-megapixel lens, but a dedicated thermal camera from FLIR will replace the night sensor on the Armor 17 Pro.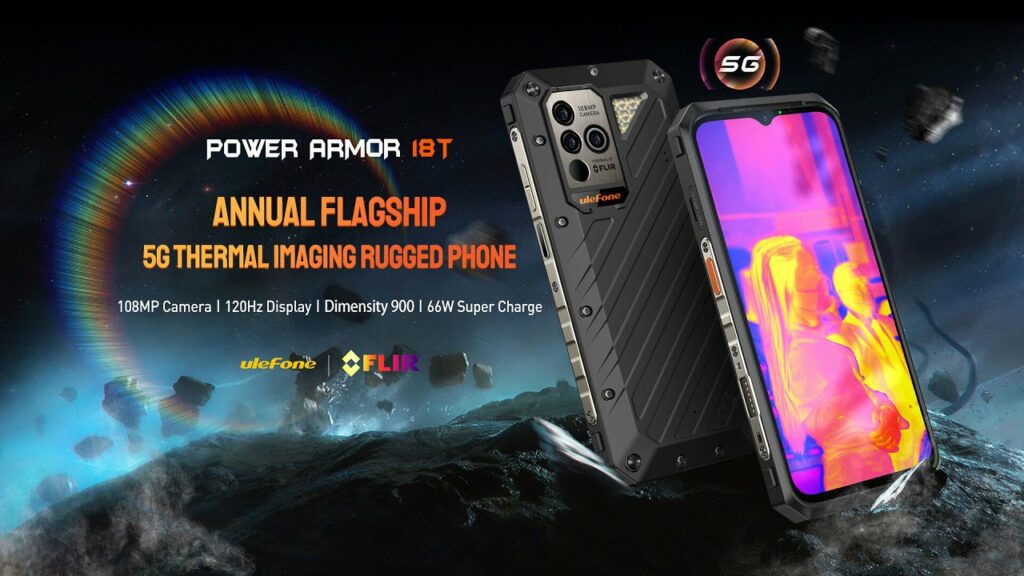 Also, the selfie camera on this model will be doubled to 32-megapixels, instead of 16. You also also getting the same display specifications and size, and the 66W fast charger is available on here as well, but the battery capacity is pushed to a capacious 9,600mAh battery, along with a 15W wireless charger.
The Power Armor 18T will also get a larger 12-Gigs of RAM, along with 256-Gigs of onboard storage. Additionally, there's a special port on the side of the device allowing you to attach other devices such as an endoscope, external camera, etc.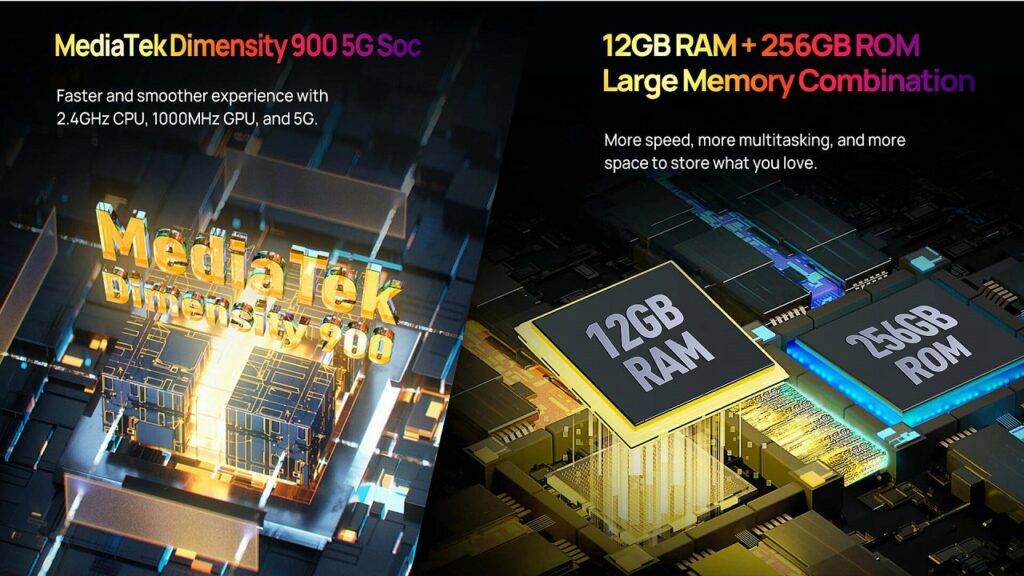 Both the Armor 17 Pro and Power Armor 18T will make their market debut on November 1st. Pricing for the 18T is yet to be tipped, but the Armor 17 Pro will be promoted from a base price of 249.99 US Dollars. More details are available on the company's official website.