UMIDIGI Bison X10S and X10G with / without NFC goes official with Tiger T310
UMIDIGI have just released four latest smartphones under her Bison series. The models includes Bison X10S / X10S NFC, and Bison X10G / X10G NFC. The series are iterations of the vanilla Bison X10, but with different CPU. The four new comers also share a bunch of similarities.
For example; there are two key differences between the obvious names: Bison X10S and the Bison X10G. The built material on the X10s is Fiberglass, while the material used on the X10G is Rubber, and secondly, their rear designs are different.
Differences: NFC vs Non-NFC
It important to note that aside the choice of material, and the design differences between the X10S and the X10G stated above, every other specifications remains the same on both the 'S' and 'G' versions. However, there are two other key differences between their NFC and Non-NFC variants, aside the supper obvious one (NFC and Non-NFC support).
The NFC of both X10S and X10G has 4GB RAM and 64 Gigs of internal storage, and this model has a side-mounted fingerprint scanner as well. But, the Non-NFC on the other hands has 4GB RAM with 32 Gigs of built-in storage, and it is not given a fingerprint scanner.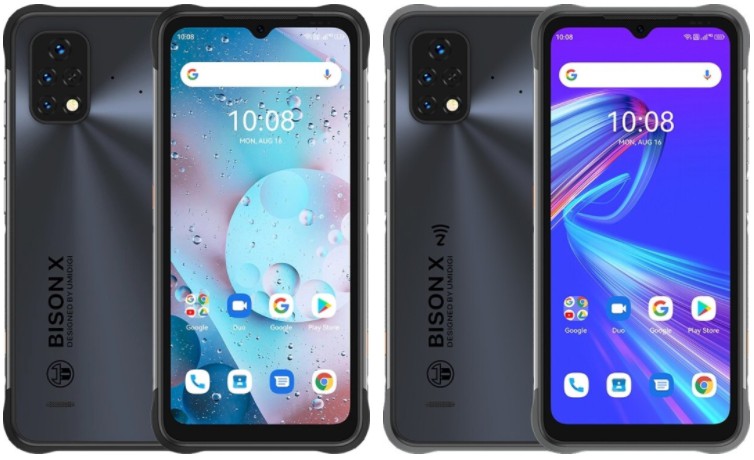 Aside the above, all other specs of UMiDIGI Bison X10S | X10S NFC, and Bison X10G | X10G NFC remains the same all through;
All models are powered by UNISOC Tiger 310 quad-core CPU @2.0GHz, along with PowerVR GT7200,
All models has 6.53-inches dewdrop screen with 720 x 1600 pixels,
All models runs on Google Android 11 out of the box,
All models has three camera lenses on the rear, comprising of a 16MP main + 8MP ultrawide + 5MP macro,
8-megapixel selfie lens is used on all,
All models has 6150mAh battery with USB Type-C and 10W charger
And all models support dual-Nano SIMs with 4G LTE network.
UMiDIGI Bison X10S | X10S NFC and Bison X10G | X10G NFC pricing and availability
Hack Black and Storm Gray are the color options on all versions. Both the Bison X10S | X10S NFC, and Bison X10G | X10G NFC are already listed on Aliexpress, and priced at $199 and $239 US Dollars for the Non-NFC and the NFC models respectively.
Support this publication by following DroidAfrica on Google News