UMIDIGI, as one of the fast-growing smartphone manufacturers in recent years, has launched so many popular models. Among those smartphone lineups, the Power series has always been doing very well in performance and appearance. UMIDIGI Power 7 series, the company's newest flagship products including Power 7 Max, Power 7 and Power 7S, has been officially launched globally on May 19th.
About Umidigi Power 7 series, there is no doubt that the Power 7 Max will become the most eye-catching one, since it has an ultra-large 10000mAh battery, which means a significant milestone for Umidigi.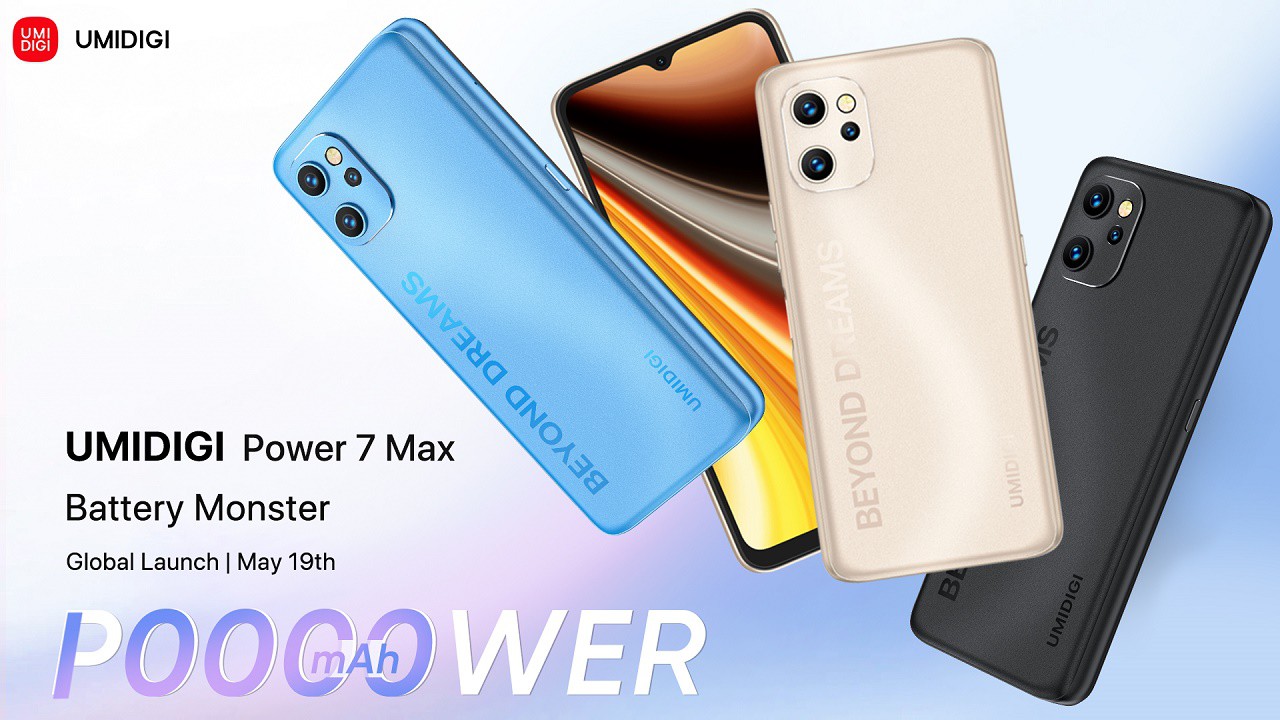 UMIDIGI Power 7 Max Specifications
The Power 7 Max is the flagship product of the Power 7 series. It has the same appearance as UMIDIGI F3 series. It is powered by a 10000mAh battery, which keeps your phone going longer without frequent recharging, allowing you to enjoy your favorite entertainment for a long time.
Equipped with a large 6.7″ display, Power 7 Max can provide you with a larger field of view, and the enhanced clarity will bring gaming scenes and full immersion. Featuring a Unisoc T610 Octa-Core processor with 6GB + 128GB storage, it ensures the smooth running of daily tasks as well as the fast loading of games.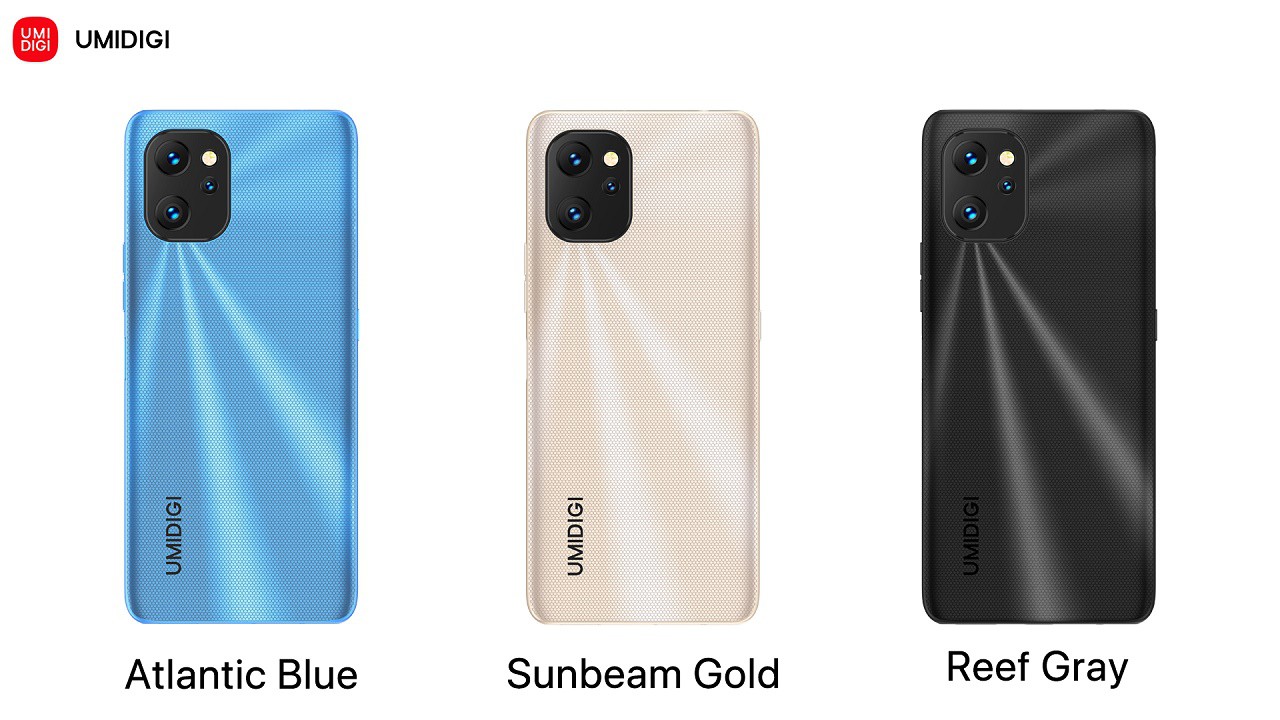 On the back, the phone has a matrix triple camera setup, including a Sony 48MP main camera, an 8MP ultra-wide-angle camera and a 5MP macro camera.
By the way, the front camera is 16MP. Power 7 Max also sports an independent shortcut key on the left side and the fingerprint sensor is integrated into the power button. Additionally, the phone runs on Android 11 and supports multi-function NFC and headset-free FM radio.
UMIDIGI Power 7 & Power 7S Specifications
Power 7 and Power 7S all adopt 3D hexagon textured design, which is anti-fingerprint, and they all have 3 colors of Sunbeam Gold, Atlantic Blue and Reef Gray. Power 7 also runs with Unisoc T610 chipset, and it is built with a 6150mAh battery, it runs 4GB RAM + 128GB storage.
The main camera of Power 7 is 20MP and its front camera is 8MP and Power 7 doesn't support NFC function. Some hardware and functions are deleted from Power 7S to promise its lowest price.
Power 7S has a quad-core chipset Unisoc T310 with 4GB RAM + 64GB storage. Its main camera is 16MP and it has an 8MP ultra-wide-angle camera but has no macro lens. Moreover, Power 7S doesn't support fingerprint unlock, but you can set up AI face unlock to unlock the phone.
To learn more about Power 7 series, you can visit UMIDIGI official website, and there is a giveaway activity on UMIDIGI Facebook page now, if you are interested in it, you can go on and join!