UMIDIGI recently release her Power 7-series, which came as the direct successor to the Power 5-series. The series has a total of three smartphones; the standard Power 7, the Power 7 Max with 10,000mAh battery, and then, the Power 7s.
The Power 7s is obviously the cheaper options of the trio. So, instead of the 10,000mAh battery on the Power 7 Max, The standard Power 7 and the Power 7s are given a 6150mAh battery each. The rest of the specs of the Power 7s includes: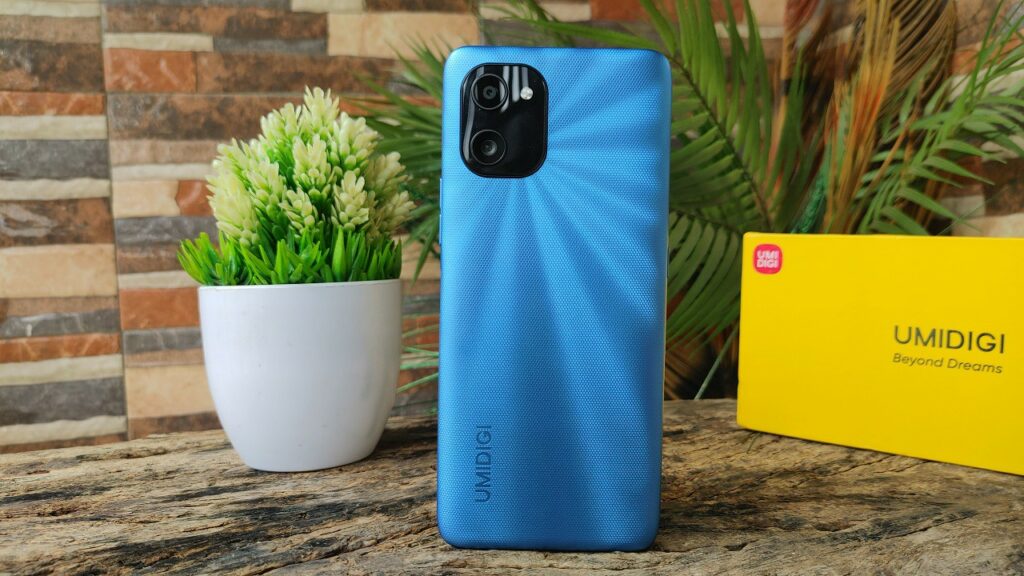 UMIDIGI Power 7s Key Features
Dimensions; weight: 169 x 77 x 10 mm; 216 grams
Display: 6.7-inch IPS with HD+ panel
CPU: 2.0GHz quad-core Tiger T310 with Power GR8300 GPU
Storage and RAM: 64GB ROM and 4GB RAM; expandable up to 256GB via microSD
OS: Android 11
Camera: Dual-cameras:

16MP f/2.2 main camera with an LED flash
8MP f/2.1 ultra-wide and

Front camera: 8MP Selfie with F/2.0 aperture
Connectivity: Dual Nano-SIM: GSM / HSPA / LTE / Bluetooth 5.0
Other Features: FaceID, USB Type-C
Battery: 6150mAh 10W fast charging
UMIDIGI Power 7s Unboxing and Review
UMIDIGI recently sent us the Power 7s, and after using it for above a week, here is our summed up unboxing and review of the device.
Power 7s Box Contents
The UMIDIGI Power 7s come in an orange box. Inside the box you have;
The Power 7s
A clear Jelly case
10W Wall charger
Quality USB Type-C Cable
SIM ejection tool
And a user manual.
UMIDIGI Power 7s Built Quality
The phone is painted in three colors. These includes Reef Gray, Sunbeam Gold and Atlantic Blue color, which is the one we received.
As far as built quality is concern, the Power 7S is offered in an all plastic body. UMIDIGI went with a rather curvier looks on the Power 7 series, instead of the sharp and flat edges of the A13-series.
The phone is design with got a dotted, hexagon-like rear panel. This means you can use the Power 7s without a added silicon case, and you'd need not worry about finger smudges.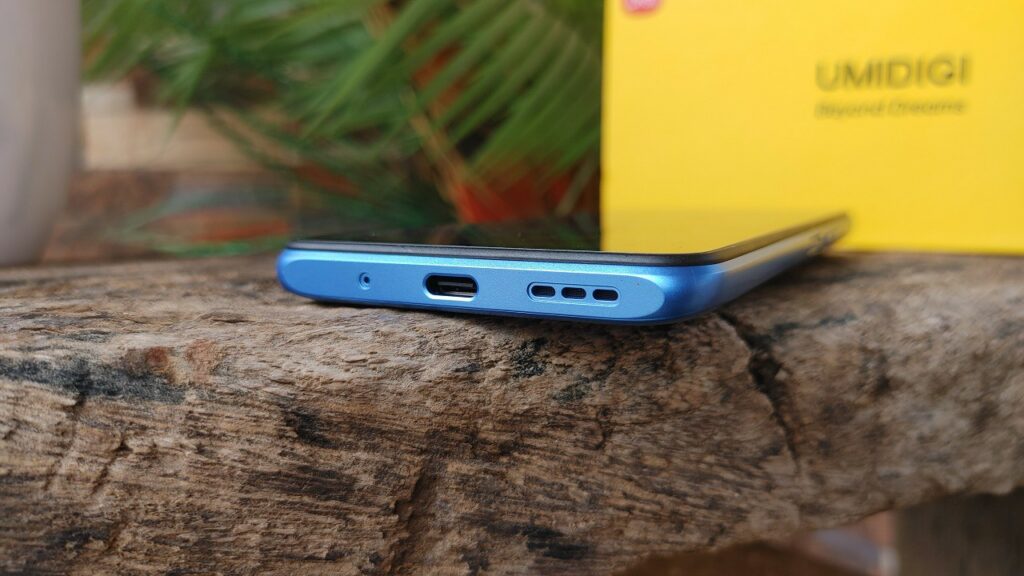 As for the button placement, you have your power button and volume rockers on the right hand-side. The Power 7s only support FaceID, but fingerprint scanner is absent in order to save cost.
The left hand side carries your SIM ejection tool and a customizable quick access button. While the primary microphone, a USB Type-C and your loud speaker grill are kept in the basement.
UMIDIGI Power 7s Display
As for the display segment, the Power 7s sports a 6.7-inches screen with 720 x 1650 pixels. This display is bright and usable, both indoors and outdoors.
The phone has an unusual 20.6:9 aspect ratio, with 720 x 1650 pixels, resulting to about 269 pixels per inch.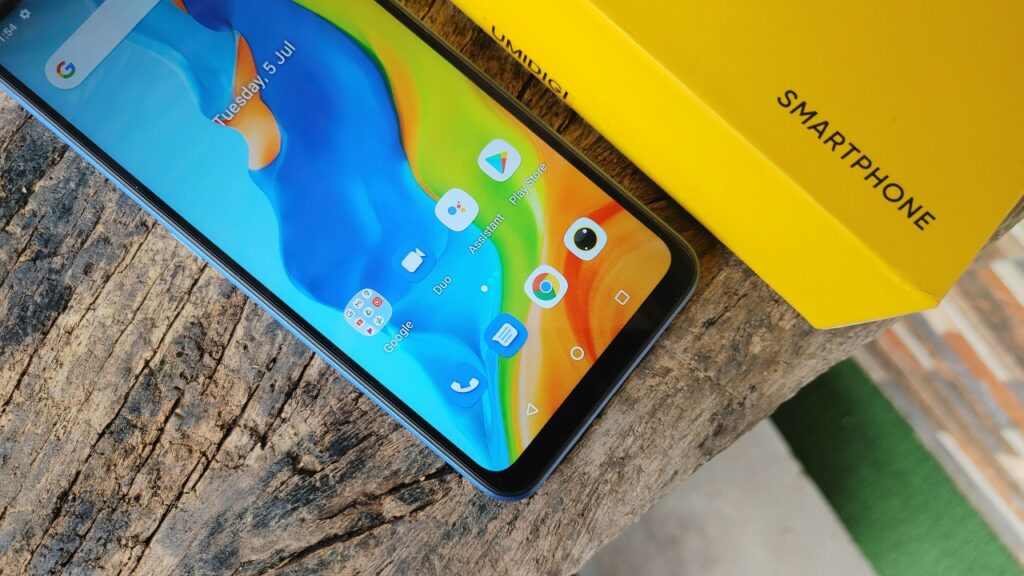 Although you won't see text and icons painted on the screen as would a flagship smartphone, but the screen is still sharp enough, especially considering the price.
Software and hardware performance
From the software wing, the power 7S boots almost stock Google Android 11 out of the box. This OS is well optimized, and it is fast and it looks like almost stock Android.
The UI is desktop mode out of the box. This means all installed app will be placed on the desktop. But you can enabled app drawer mode from the home screen settings.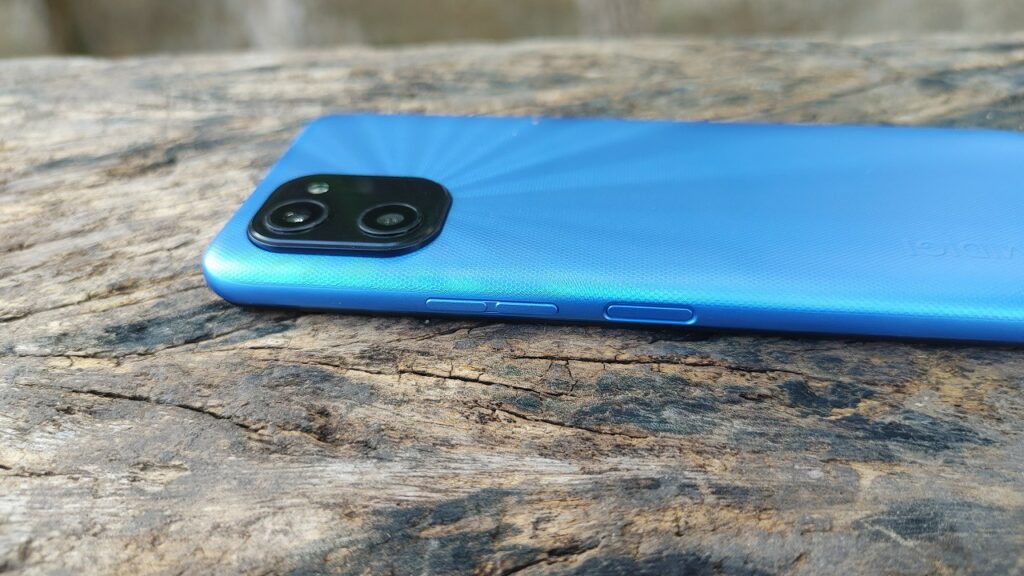 As for the hardware, the UMIDIGI Power 7s is powered by the Tiger T310 quad-core CPU. The Chipset comprises of a single-core Cortex-A75 clocked at @2.0GHz, and a triple-core Cortex-A55 at 1.8GHz.
As far as benchmarking apps are concern, the UMIDFIGI Power 7s was able to pull above a 156k in our AnTuTu test, while scoring 362 and 709 in GeekBench single and multi-core tests respectively.
In real performance, the Power 7s is fast. I did not notice any lag when navigating between day to day apps. The phone also has good memory management, and thanks to the presence of a 4GB RAM, you could go back to background apps easily without a refresh relaunch.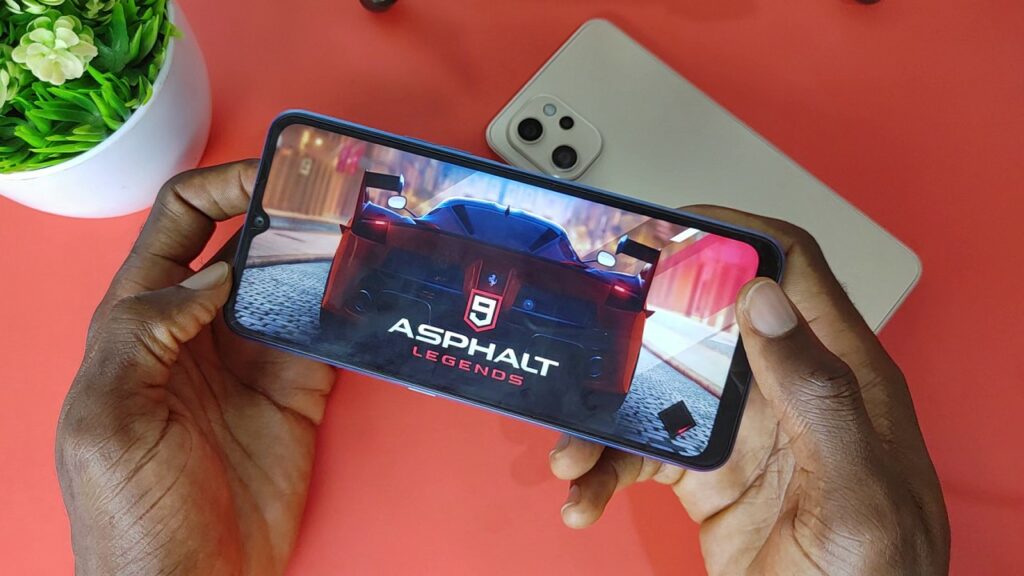 One little weakness of this CPU though is the integrated PowerVR GE8300 GPU. Most games I tested on the UMIDIGI Power 7s were playable, even Asphalt 9 Legend, but graphic rendering could be sluggish on some games.
UMIDIGI Power 7s Camera review
As for the camera department, I'd simply say you are getting what you are paying. The phone has two lenses on the rear. These include a 16-megapixel primary lens, and an ultra-wide 8MP sensor, while an 8MP Selfie lens is used on the front.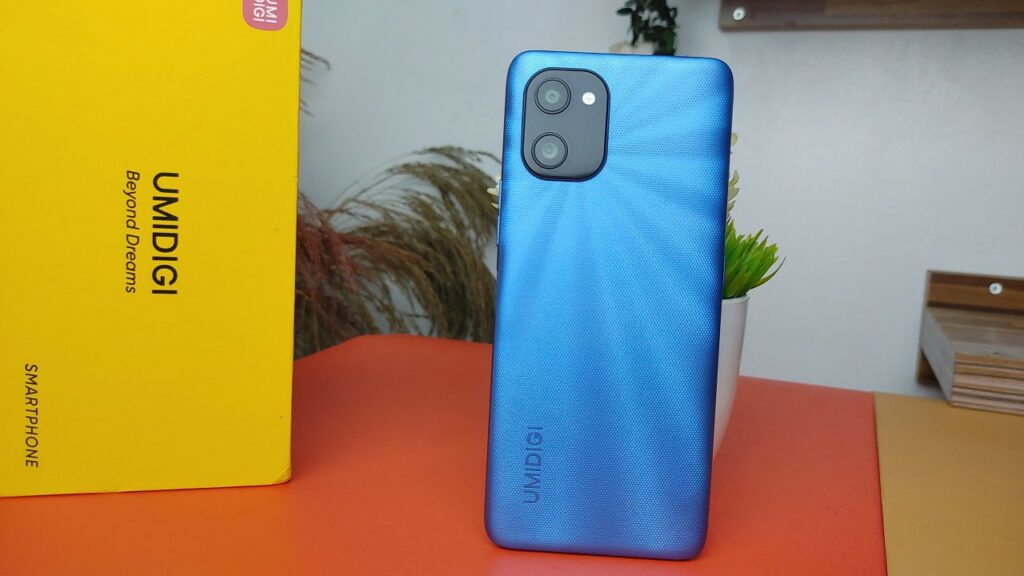 I was expecting a little more from the rear camera, besides it is 16-MEGAPIXELS right? But to be sincerely, camera can be better on this device. Most if not all the images I took indoors are grainy, both with the front and rear cameras.
Probably due to the lower F/2.2 aperture, the camera is unable to take-in much light for better indoor images. But images quality gets a lot better when you snapper outdoors, or in a properly lighted environments.
Rear camera samples from the UMIDIGI Power 7s
Selfie camera samples from the Power 7s
UMIDIGI Power 7s Battery
Camera is obviously not the strength of the Power 7s, but battery is! The phone's built-in battery is rated at 6150mAh, and it does hold up really well. A full charge can keep you going between 24 to 48 hours for moderate users.
Charging power is provided via a 10W wall charger. It is a USB Type-C interface, and it takes a little above 2 hours to push the power 7s from 0 to 100%.
Conclusions: Pricing, verdicts and alternative
The UMIDIGI Power 7s currently retails around 99 USD on Aliexpress, and it is sold in Nigeria via Jumia, for about N56,900.
In my opinion, this is one of the best phone you can currently by at $99 or 56k in Nigeria. Yes, phones camera system needs improvement, and I a fingerprint scanner is available.
But the CPU and the battery power on this device is enough to compensate for those. And if you in some African countries, Nigeria to be specific, you'll know that some competitors offers with even just 2GB RAM and weaker CPUs, are sold way above 60k.