Unihertz, the maker of niche rugged smartphones, is gearing up to launch the third iteration of its popular Tank series. The Unihertz Tank 3 is rumored to be a behemoth of a phone, packing a massive 23,000mAh battery, a built-in laser range finder, and a quad rear camera setup.
The 23,000mAh battery is said to be the largest ever seen in a smartphone, dwarfing even the 22,000mAh battery found in the Tank 2, or on any other rugged device with a 22,000mAh battery. This is sure to give the Tank 3 incredible battery life, making it the perfect companion for extended off-grid adventures.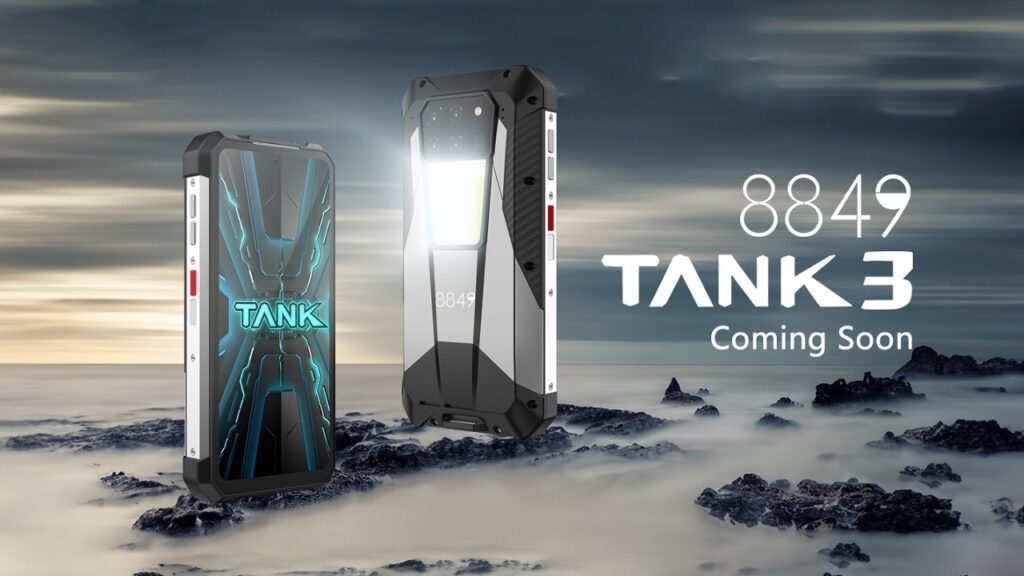 The built-in laser range finder is a unique feature that is sure to appeal to outdoor enthusiasts. The laser range finder can be used to measure distances of up to 40 meters, making it ideal for tasks such as surveying, hunting, and golfing.
The device will also have a quad rear camera setup, which is said to consist of a 108MP main sensor, a 20MP night vision sensor, a 16MP ultrawide sensor, and a 2MP macro sensor. This versatile camera setup will allow users to capture stunning photos and videos in a variety of lighting conditions.
In addition to these rumored features, the Unihertz Tank 3 is also expected to feature a rugged design that is IP68 water and dust resistant, MIL-STD-810G certified, and capable of withstanding shocks of varying degrees.
In addition to the massive battery, the built-in laser range finder, and the quad rear camera setup, the Tank 3 will also sport a large camp lamp on the rear, which is similar to the Tank 1 and Tank 2.
Note that the Unihertz Tank 3 has not been announced yet, hence pricing and availability are not known yet. Reports however claim that the device will arrive before the close of 2023.