Xiaomi have just announced the launch of its upcoming Redmi Note 12R Pro, which is set to hit the Chinese market on April 29th. The phone is expected to features a 6.67-inches OLED screen, along with 120Hz refresh and a confirmed SGS low blue light eye protection certification.
The device will be powered by the Snapdragon 4 Gen 1 SoC and will have up to 12GB of RAM and up to 256GB of storage. The teaser image shows that the phone will be available in three colors, which will includes Black, White, and Gold colors, and will also have dual rear cameras, including a 48MP main camera.
The Redmi Note 12R Pro's design is similar to the Redmi Note 12 5G, which was launched in China last year and in India earlier this year, with a few changes in the camera specs. The 12R Pro is expected to be an enhanced version of the vanilla Note 12 5G, but with more RAM and storage option.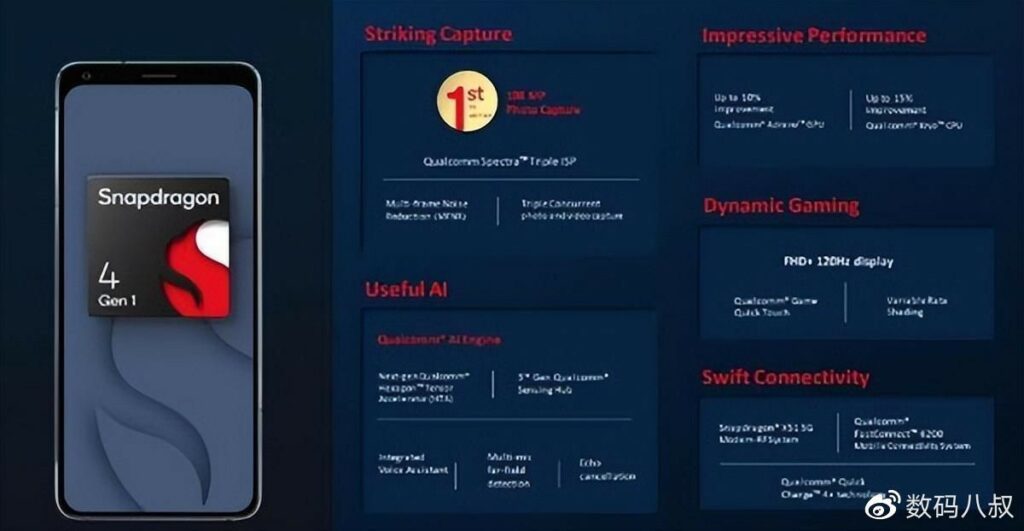 The Redmi Note 12R Pro is part of Xiaomi's Note 12 series, which includes other models such as the Note 12 Pro, Note 12 Pro+, Note 12 Pro Speed Edition, and Note 12 Turbo. The Redmi Note 12 Speed Edition has already been launched globally as POCO X5 Pro, while the Redmi Note 12 Turbo is expected to be launched globally in May as POCO F5.
The launch event is just few hours away and it will be interesting to see how the phone performs in the market and whether it lives up to the expectations set by its impressive specifications. We will have to wait until the official launch to learn more about the phone's price and availability.
Source: Weibo