Vivo has launched the X Fold2, the direct successor to the Vivo X Fold. Vivo said the new model boasts a new hinge made of ultra-durable and lightweight material. This has help the X Fold2 shared some notable weight, coming down to 279 grams, instead of the 311 grams on the initial model.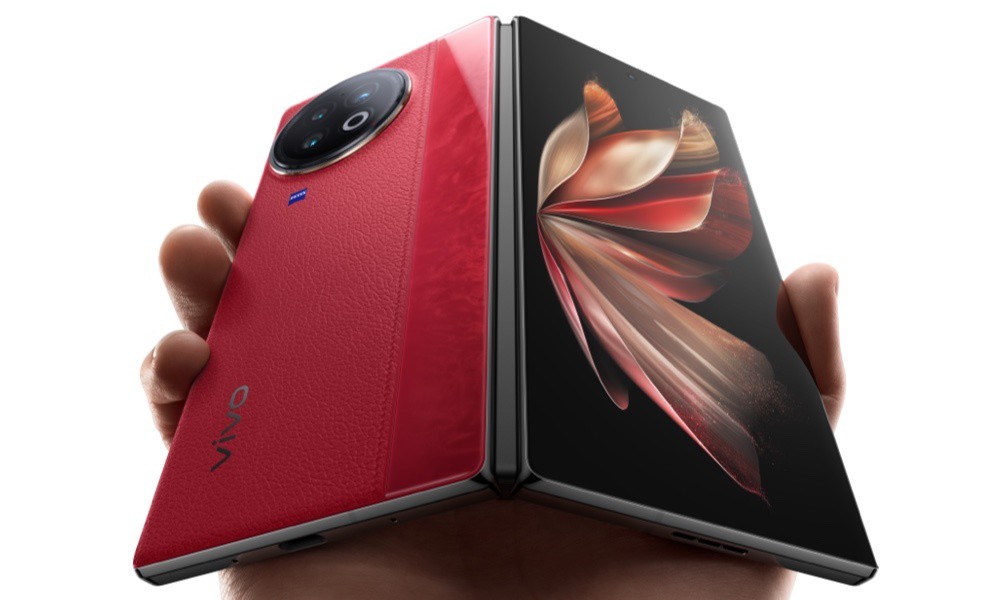 The hinge uses vivo's self-developed FS54 aviation-grade material, which has higher strength and lighter weight, making it pass the Rheinland 40W fold-free worry-free test.
The new phone is also thinner and lighter than the previous generation, with the hinge parts reduced by 83 and the hinge weight reduced by 30%.
The folding life has also increased by 33% compared to the previous generation, with the ability to achieve a folding life of 400,000 times.
The X Fold2 is powered by Snapdragon 8 Gen 2 SoC with 12GB of RAM, and the phone scored 1.348 million points on AnTuTu.
It also features the industry's exclusive new-generation SPU security chip, providing comprehensive security and privacy protection. The phone also has an industry-leading VC liquid cooling heat dissipation area of 2448 mm².
In terms of camera, the X Fold2 boasts a 50MP rear camera with VCS bionic spectrum technology developed by vivo and Sony that reduces noise by 20% and increases color reproduction ability by 15%.
It also features vivo's self-developed imaging chip V2, which increases the brightness significantly when shooting night scenes and uses extreme noise reduction, highlighting details in dark parts.
Pricing and availability
For pricing, the Vivo X Fold2 starts at 8,999 yuan or $1,380 for the base model with 12GB RAM and 256GB ROM. The higher model with 12GB RAM and 512GB ROM on the other hand will set you back at 9999 yuan or $1,455.
The phone comes in Shadow Black, China Red and Azure Blue colors, and packs a 4800mAh battery. The phone is the world's first foldable phone to feature 120W wired fast charging, charging up to 100% in just 26 minutes.
It also has 50W wireless charging and 10W reverse wireless charging. We've already put the detailed specs of Vivo's X Fold2 together, and you can see it HERE.