Volla, the German smartphone manufacturer, has announced the launch of its latest smartphone, the Volla Phone X23. This device promises to offer a Google-free experience and comes with the choice of either Ubuntu or the proprietary Volla OS.
The Volla Phone X23 is built on the Gigaset GX4, a German smartphone, with the only difference being that the amount of internal storage has been doubled. The absence of Google means that the smartphone runs on alternative software, providing users with a choice between the open-source Ubuntu operating system or the proprietary Volla OS.
The later is base on the Android Open Source Project (AOSP). This provides users with increased security, privacy, and encrypted data. Additionally, the device has been designed to support VPNs, open-source codes, and other security features.
The Volla Phone X23 is a secure device with an IP68 rating and MIL-STD-810H certification, making it ideal for extreme outdoor users. The smartphone is powered by the MediaTek Helio G99 chipset, which delivers good performance with a score of over 400,000 points in AnTuTu.
However, it must be noted that the device does not support 5G networks. The device has 4GB of RAM and 128GB of internal storage, which should provide enough space for most users. The Volla Phone X23 also supports memory cards, with a separate tray available for this purpose.
The screen on the Volla Phone X23 is 6.1 inches in size and has a resolution of 720×1560, delivering a pixel density of 282 ppi. While the screen is not large, it should be sufficient for most users.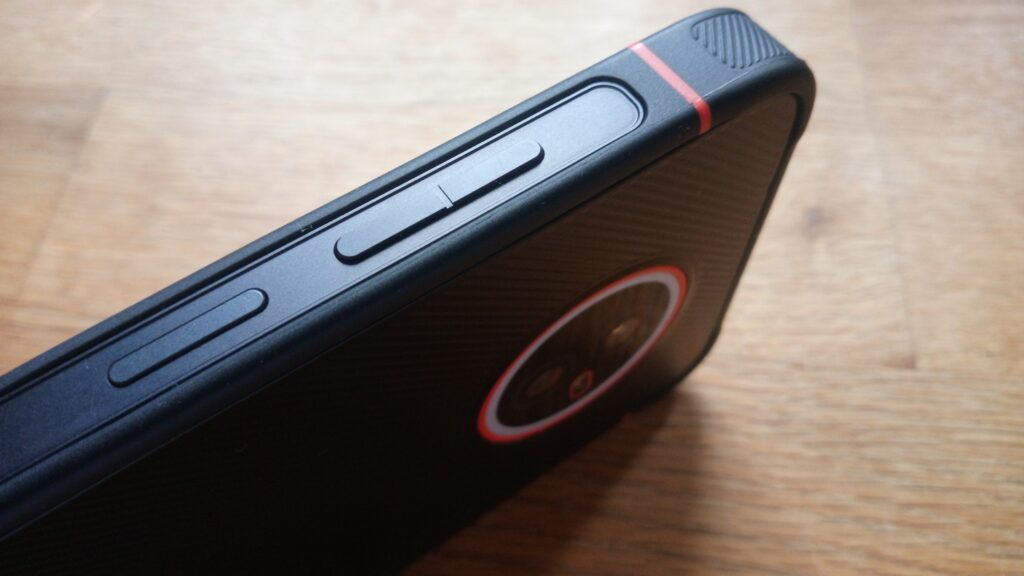 However, the device does not feature an increased refresh rate. The battery on the Volla Phone X23 is 5000mAh, and it supports both wired charging at 30W and wireless charging at 15W.
The camera setup on the Volla Phone X23 is simple, with a 16 MP front camera and a 48 MP + 8 MP rear camera setup. The device also features an NFC module, a side fingerprint scanner, Type-C, dual-band Wi-Fi, and a standard 3.5mm audio output. The device will be available for purchase starting in May and is priced at €522, or an equivalent of $569.