Xiaomi has resumed teasing the upcoming Redmi K40-series ahead of it February 25th launch date. Redmi officially revealed earlier this month that it will be announcing the K40-series on the 25th of this month, which is about 6-days from today.
Based on what has been rumored so far, there might be various iterations of the K40-series, with some version rocking the latest Snapdragon 888 CPU from Qualcomm. A variant could also run the latest Dimensity 1200 CPU, while still other could depend on the new Snapdragon 870 CPU used in the recent Moto Edge S.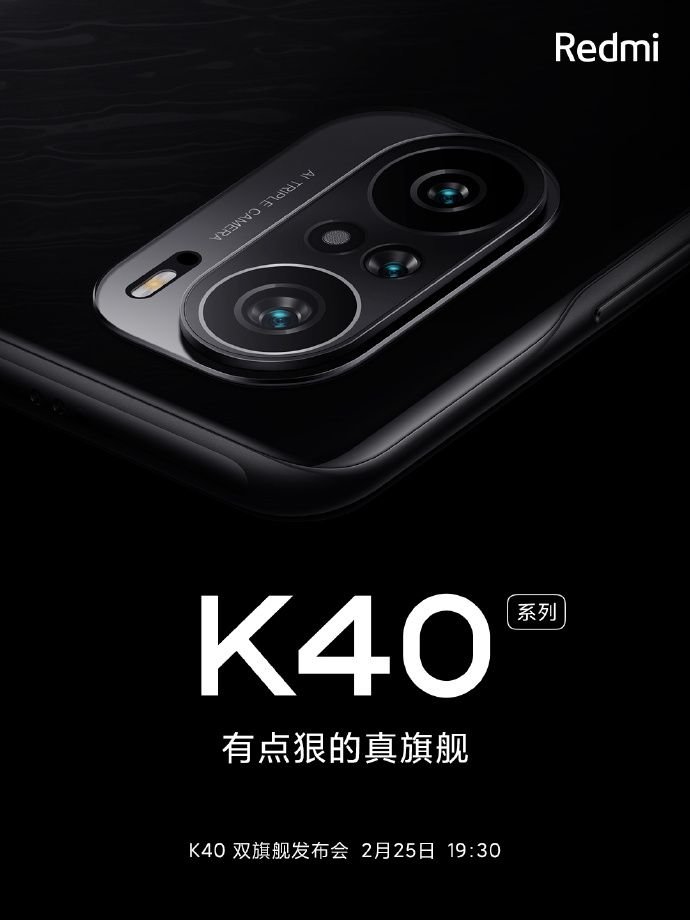 But as per official documentations, we can confidently expect a vanilla Redmi K40 and a Pro version on the said 25th of February. This is because only two of these models have been seen via authority certification websites.
Additionally, we have reasons to believe the K40 will use Qualcomm Snapdragon 870 CPU, while the K40 Pro will benefit from the latest Snapdragon triple-eight CPU. Sadly we still have dividing opinions regarding the screen real estate of these devices; some sources believed in a 6.67-inches, while others a still hooking to the 6.81 QHD+ display rumor.
The models will also come with a minimum of 4500mAh battery with 33W fast charging, an expected 120Hz refresh rate and a massive 108-megapixel main camera.
In the upcoming days before the launch, we hope to uncover more and more details about the K40 and the K40 Pro, and until then, always take every tech rumor with a grain of salt.