Xiaomi has confirmed that it will be partnering with MediaTek to optimize the Dimensity 9200+ chip for the Redmi K60 Ultra (Extreme Edition). The phone will also have a dedicated X7 chip from Pixelworks for the best visual and gaming experience.
The new Furious Engine 2.0 will work with the Dimensity 9200+ chip to achieve the extreme performance of the CPU and GPU. The phone will come with a 144Hz refresh rate and 1.5K resolution OLED screen.
The average frame rate of the phone is as high as 143.4fps, said the company. It also said that it has achieved 1.77 million points on AnTuTu.
The Raging Engine 2.0 has five modules and six upgrades in terms of gaming experience, environmental awareness, dynamic display, global acceleration, and performance scheduling.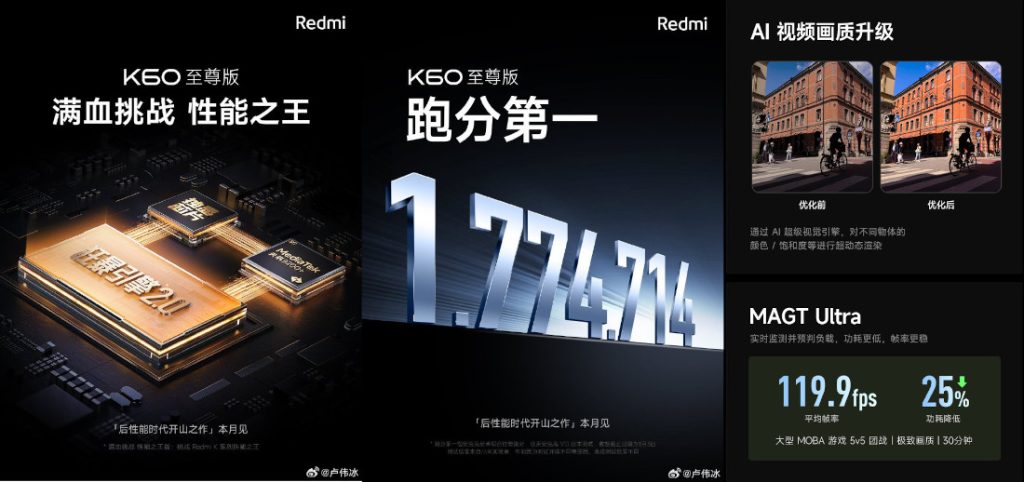 The brightness of the game is upgraded up to 360 nits. With Game Global Acceleration, there is a 28% improvement in RPG game. The Memory Management Upgrade offers a 340% improvement in applications, and there is also faster application startup.
Through the AI ​​super vision engine, it can perform super dynamic rendering of the scenery/saturation of different objects. The MAGT Ultra offers real-time monitoring and predicts load, thus lowering the power consumption, and frequency is more stable.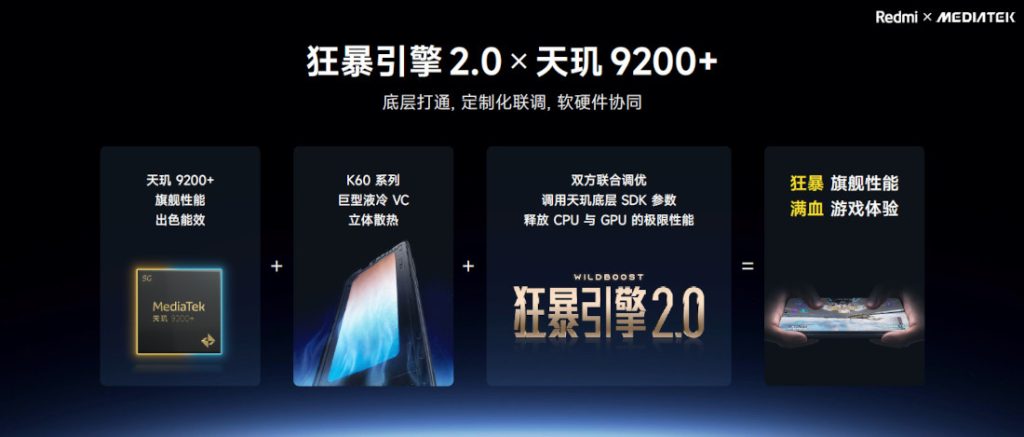 The Redmi K60 Ultra has already been certified by 3C with the model number 23078RKD5C, revealing 120W fast charging, same as the K60 Pro. We should know more details, including the launch date, in the coming weeks.
Source: Weibo