Sony Corporation announced has announced the latest flagship model smartphone dubbed the Xperia 1 IV XQ-CT44 (called as Xperia One Mark Four).
We found a whole lots of interesting features and specifications that might interest you to know. We shall take a look at them immediately. Firstly, this smartphone is a SIM-free model.
Prior to this time, there was a SIM carrier version that was released sometime in June 2022, which had 12GB RAM/256GB. Now, the SIM-free version arrives with16GB RAM/512GB storage.
This 16GB RAM/512GB storage backs up the Snapdragon 8 Gen1 SM8450 3.0 GHz octa-core processor which is placed under the hood of the device.
The Xperia 1 IV XQ-CT44 is powered by a 5000mAh battery. This battery can be charged to about 50% in just 30 minutes via the USB Type-C connection terminal. It also supports wireless charging and sharing charging. With a side mounted fingerprint sensor for authentication.
Since the Xperia 1 IV XQ-CT44 supports dual SIM ( nanoSIM + eSIM), you can customize it according to your taste, such as having two phone numbers for work and private, using different plans for voice calls and data communication.
Xperia 1 IV XQ-CT44 offers a 6.5-inch 4K (3840 x 1644) screen with a display a 21:9 vertical organic EL display, a refresh rate of 120 Hz with about 50% improved brightness, and a 240Hz touch scan rate.
The camera of this device is equipped with an Exmor RS for mobile image sensor that supports high-speed readout of 120fps on all lenses.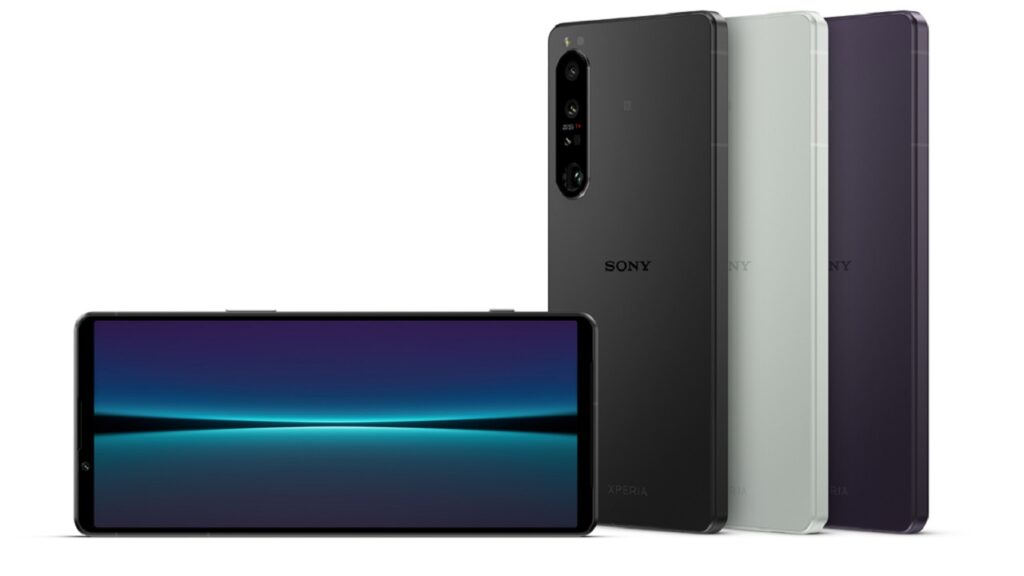 Coming to the camera configuration of the Xperia 1 IV XQ-CT44, they consist of main camera 12.2-megapixels + 12.2-megapixels + 12.2-megapixels triple camera at the rear side of the phone. In front, it also sports another 12.2-megapixels selfie lens.
It is a high-spec Android smartphone, and so it has the Android 12 OS running the device, and is also 5G compatible. The build nature makes it waterproof and dustproof.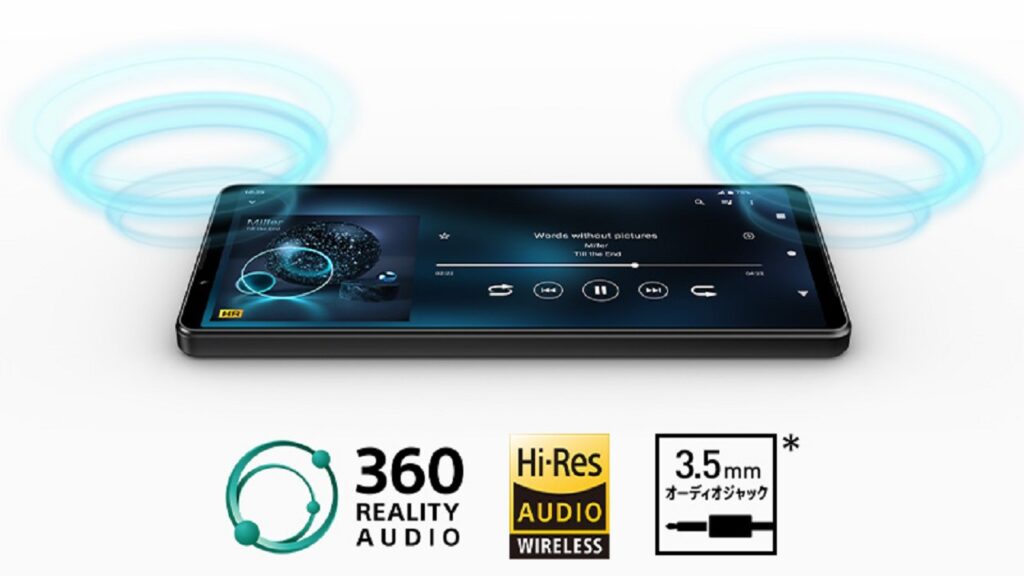 Xperia 1 IV XQ-CT44 Key Specifications
Display: 6.5 inch 4K 3840 x 1644, 21:9, 120Hz, Organic EL, Gorilla Glass Victus
CPU: Snapdragon 8 Gen1 SM8450 3.0GHz Octa-core with Adreno 730 GPU
Storage and RAM: 512GB (microSD compatible up to 1TB) and 16GB RAM
OS: Android 12
Camera: Triple-Cameras:

12.2MP (main 24mm 1/1.7 F1.7)
12.2MP (wide angle 16mm 1/2.5 F2.2)
12.2MP (85-125mm 1/3.5 F2.3-2.8)

Front camera: 12.2MP main selfie lens
Connectivity: Dual SIM (nanoSIM/eSIM), Osaifu-Keitai (FeliCa/NFC), Dolby Atmos, 5G compatible, Bluetooth, Wi-Fi
Other Features: Waterproof and dustproof (IPX5/IPX8 IP6X), Fingerprint sensor (side), USB Type-C, Earphone terminal, Stereo Speaker, High Resolution
Battery: 5000mAh with 30W rapid charging, Qi wireless charging
Xperia 1 IV XQ-CT44 availability and pricing
The Xperia 1 IV XQ-CT44 is offered in three colors: Black, Ice white, and Purple. It is scheduled to be released on 16th of September, 2022. The price at the Sony store is about 174,900 Yen ($1224.81).