In this modern age of digitalization, you no longer need to depend on professional photographers for taking your pictures. You have smartphone already, and that can help you manage every aspect of your life without expending much effort and resources, especially your photography life.
Now talking about photography life, well, all smartphones are not built with same camera capabilities. This is why many people complain most of the time, that the default camera apps of their smartphones are not good enough for capturing good quality pictures and this is sometimes true. In fact, Only the premium-priced mobile phones have dashing camera capabilities, and some these phones like the Xiaomi Mi 11 Ultra, Samsung's Galaxy S21 Ultra, to mention a few, are price above a thousand Dollars.
But if you don't have the budget to buy a professional camera or a premium quality smartphone then there is nothing to worry about as in this post, we are going to tell you about the best film camera apps listed on the internet, especially those you can downlead with no cost from Google App Store.
By using these camera apps you can easily help your entry-level Tecno, Infinix, iTel or any basic Android smartphone to take good and quality pictures that is social media ready right out of the phone. If you want to surprise your friends with your photography skills then try any of the addon apps below.
Best Film Camera Apps for everyone!
Here are some of the best camera applications that can be used by all sorts of users:
1. Camera for Instagram filters & effects: IG filters
This filter camera application is considered to be one of the best utilities and this is all because of its camera filters. This is one of the best vintage camera apps and you can justify this statement by going through the different filters of this Instagram filter application. Instagram is considered to be one of the best platforms for showing off your images and this is because there are certain filters on Instagram which adds to the beautification of your images.
This camera filters app can easily be accessed out of Instagram if you use this vintage camera application on your smartphone. This photo filter application is free to use and can easily be downloaded without any complications. There are tons of remarkable features of this application that you can know about once you start using this app.
FIMO is a very interesting film camera application that can assist you in becoming a professional photographer at home. This film photography application is very easy to use and you must know that the results captured by it are not going to disappoint you at all. One should know that this online vintage camera app can be used in two different ways.
The first way is to connect the app as your default camera app and take pictures directly from it. The second way is to use this application as a filter camera or editing platform where you can import images from your local gallery. This vintage camera app is available on both Android and iOS devices!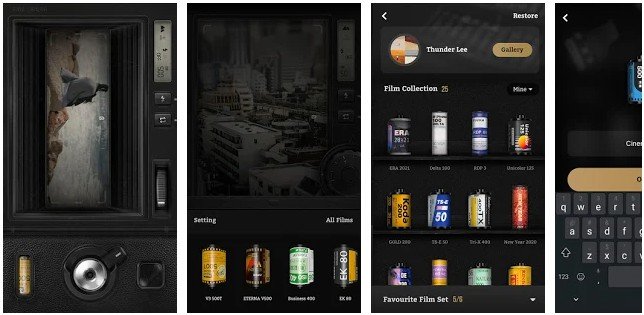 HUJI Cam is also considered to be one of the best applications for android as well as iOS devices. If you are an Instagram freak then you would certainly not be unfamiliar with the HUJI Camera application. This application has come into the limelight for the last three or four years but ever since its launch, it has started getting extra famous.
HUJI was advertised and recommended by some of the famous Hollywood celebrities like Selena Gomez and Kim Kardashian. HUJI vintage camera application has tons of Lomography filters and other features which would make you fall in love with it!
Nomo is another online google play application that can be used by all sorts of users for filming and photography. You can use this camera app as your default filming choice or you can simply help yourself in presetting the already captured and processed images.
If you have an image of yourself that you really like but cannot post it because of its quality then you can certainly use NOMO for customization and setting of the image. The Polaroid and Lomography camera features of this application are considered to be the best ones!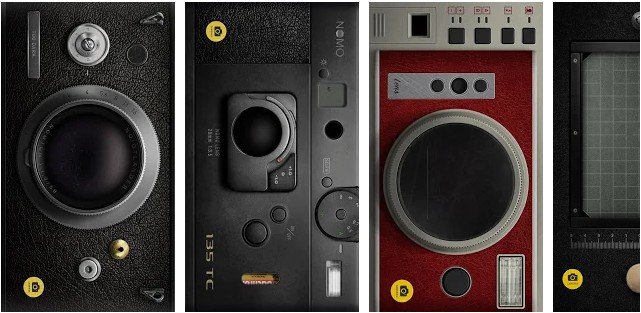 This app as the name tells us is another vintage camera application that can be used for filming and taking photos. You can use this cam app for simply manipulating your images for improving their brightness, saturation, light leaks and even grains. This camera application is one of those which would surely help you in achieving your desired picture outcomes!
These are some of the best camera apps that everyone should download!