DISCLAIMER:
This article is written for tech education purpose. It is not aimed at promoting or down-playing any product or brand to the detriment of another, but based on pure market facts.
The post contains link to Aliexpress, and I might be paid certain commission for a winning purchase.
---
Tecno introduced the Phantom X few weeks ago across Africa and some Asian countries. Aside being the direct successor to the Phantom 9 of two years ago, it also add so many "firsts" to it title. For example, it was the first Tecno phone with the best design and built yet, the first Tecno phone with best camera hardware yet and so on. But not to forget, it was also the first Tecno phone priced above $400 US Dollars, or above N200,000 in Nigeria.
Is not that the Phantom X is priced more than the expectation of the market and tech community, at N228,000, the device is almost the price of three (3) Phantom 9 at launch, which is huge. But the question is, does the Phantom offer Two Hundred and Twenty Eight worth of value. No, SADLY!.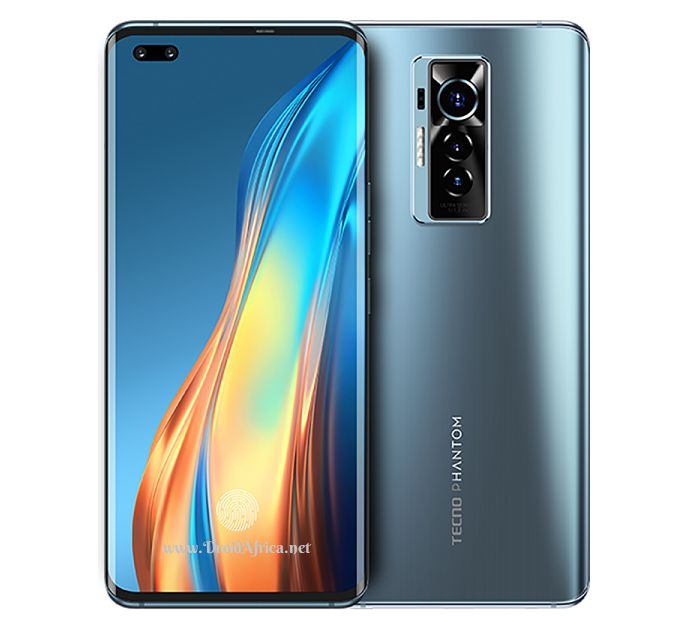 At N228,000 or $550 US Dollars, there are a lot of flagship devices out there you can buy with better specs and features than the Phantom X.  In this post I'll list Six (6) of the best alternatives to Tecno Phantom X.
But before we jump right in, the number one best alternative to the Tecno Phantom X is the Tecno Camon 17 Pro. This phone offers best value for your buck than the PX. It has same CPU, storage and RAM with the Phantom X, and it even has more appealing and modern dot-notch in the center, which is similar to most recent Xiaomi and Samsung flagships.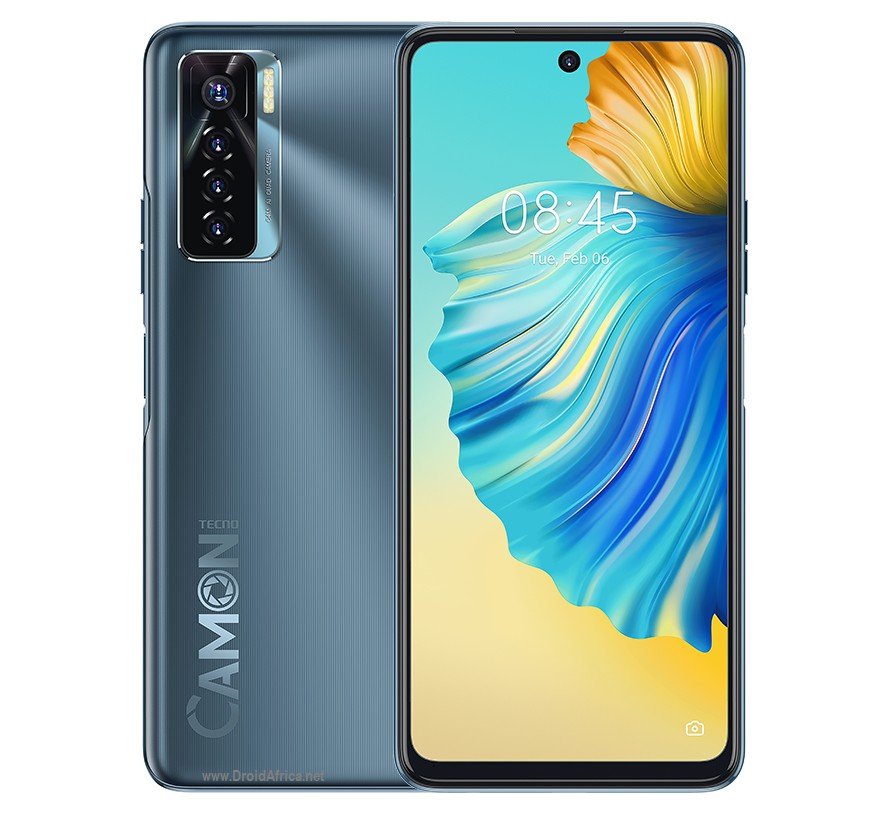 So if you are looking for the cheaper version of Phantom X, or you need a premium phone from Tecno, but can't afford Phantom X, the Camon 17 Pro is definitely the way to go, or you can check other brands and models mentioned in the link below.
The list will be categorized into two sections, the first section will focus on phones that offer on per or even better performance than the Phantom, yet priced way cheaper, and the second section will focus on phones that actually costs around same price range with the Phantom X, but offers flagship performance than the Phantom X.
1, POCO F3 / Xiaomi Redmi K40
The POCO F3 or Redmi K40 (depending on the name you are most familiar with), are two of the best smartphone out there (one actually), that can give the Phantom X a run for it money. Tecno offer has upper hand in key areas like appealing looks, in-screen fingerprint scanner, and an unoptimized camera hardware.
But when it comes to CPU and general performance, both of these phones have no equal. When Tecno depends on Helio G95 octa-core CPU, the POCO F3, or Redmi K40 runs on a blazing faster Qualcomm Snapdragon 870 octa-core CPU, with better optimized camera hardware, better display technology with 120Hz refresh, HDR10+, and a bright 1300 brightness nits.
You can pick the POCO F3 up from Aliexpress with free shipping to any country of the world at just N140,000 in Nigeria currency, or exactly $339 US Dollars, over $200 cheaper than the PX. If you need even cheaper alternative, you can check out POCO X3 Pro with Qualcomm Snapdragon 860 CPU, or the Redmi Note 10 Pro, a cheap smartphone with massive 108-megapixel main camera.
CHECKOUT POCO F3 / POCO X3 PRO / REDMI NOTE 10 PRO ON ALIEXPRESS
2. Realme GT Neo
Say hello to Realme GT Neo, a compact 6.43-inches smartphone, running one of the latest CPU from MediaTek. MediaTek has entry-level CPU, mid-range CPU and flagship CPUs. As mentioned before, the Phantom X is got Helio G95 CPU, which is a mid-range CPU from MediaTek, while the GT Neo has Dimensity 1200 5G CPU, which is currently the highest CPU from MediaTek (as at writing of course).
Remember we mentioned above $500 for the Phantom X right? Ok, the Realme GT Neo can be purchased currently at just $297 + $31 shipping cost to almost any country of the world. That is a total of $327 or under N135,000 in Nigeria.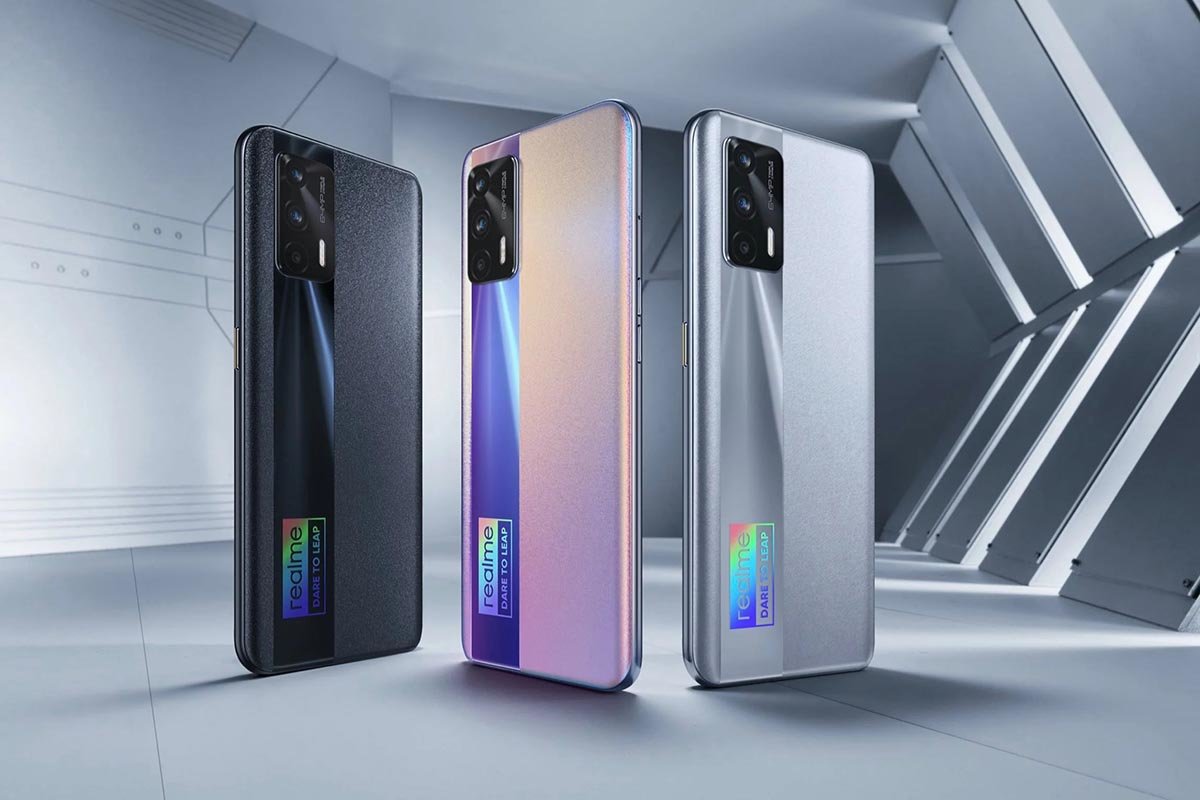 Let be fair, the Phantom X has the better built, utilizing Corning Gorilla Glass 5 on the rear. It could take the better design and display title as well, but performance on the phones will be would apart. You also get dual stereo speakers and 50W fast charging on GT Neo.
Because of the added telephoto lens, and the presence of a 50-megapixel sensor, the camera hard looks more promising, but the difference between the two contenders may be marginal.
CHECKOUT REALME GT NEO ON ALIEXPRESS
3. Motorola Moto Edge S 5G
The Moto Edge S 5G is yet another Snapdragon 870 smartphone offered around $300. This device features a tall 6.7-inches FHD+ display with 21:9 aspect ratio.  The display has similar technology to the Phantom X, and a little more even. It is also the only device on the list with dual front-facing cameras like the PX.
As for their rear cameras, Tecno seems to have hardware advantages here too. But thanks to software optimization, Motorola is able to achieve up to 6K video recording @30fps. The built quality, and physical looks seem a little better on the Phantom X, but  Motorola coated their offer with Splash Resistance, which is kinda welcoming.
Motorola is offering the Moto Edge S at $335 US Dollars via Aliexpress with shipping cost inclusive. The model have a slightly larger battery capacity, but with only 20W fast charging which should not be a major deal breaker.
CHECKOUT MOTOROLA MOTO EDGE S 5G ON ALIEXPRESS
The list can go on and on, but let look at three other best alternatives to the Phantom X; this time, attention will be focused on those who really want to spend $500 on a phone.
Alternatives to Phantom X; better value at $500
4. Realme GT 5G
Realme GT 5G is undoubtedly one of the cheapest smartphone running Qualcomm's Snapdragon 888 currently in the market. This is same CPU used in some versions of Samsung Galaxy S21 Ultra, Xiaomi's Mi 11, Pro and Ultra among other flagship phones.
It is the higher variant of the Redmi GT Neo we talked about above.  Aside the change of CPU, other specs remains almost same, except this model has faster 65 fast charger. This is one of the best phone you can buy with your $500 budgets. It is currently sold via Aliexpress at a total sum of $422, an equivalent of N174,000 in Nigeria.
CHECKOUT REALME GT 5G ON ALIEXPRESS
5. OnePlus 9R
One of the latest smartphone from OnePlus, powered by Snapdragon 870 CPU. Offers you almost everything the Phantom X is offering you, and even more. Although housed in a more compact display, the 9R is the cheaper model in the recent OnePlus series of flagship smartphones.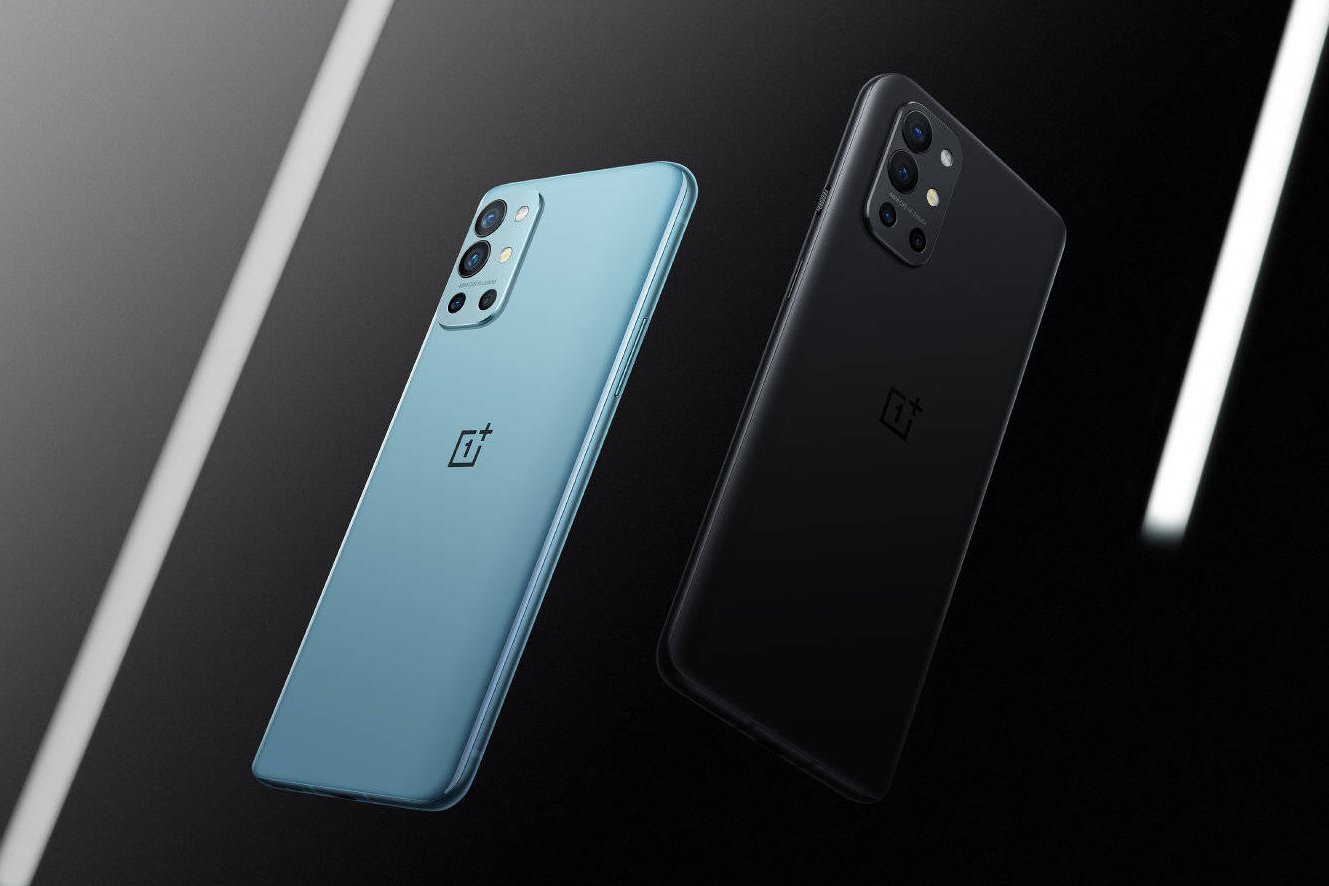 You benefit from well optimized hardware and software, better on screen technology that is protected by corning Gorilla Glass 5, and a 4500mAh battery that supports 65W fast charging. The device starts at $450 US Dollars on Aliexpress, and it comes with extra $15 shipping costs.
CHECKOUT ONEPLUS 9R ON ALIEXPRESS
6. ZTE Axon 30
The Axon 30 is an example of a good smartphone worth your $500 US dollars, or around N200,000 in Nigeria. The 8GB RAM model with 128GB internal storage and Qualcomm Snapdragon 870 CPU currently costs $504 on AliExpress together with shipping fee. Noticed that this is the most expensive smartphone on the list, even though the CPU is not better than Realme GT 5G.
So what is unique about ZTE Axon 30? Well, you see the display on the front, it is a large 6.92-inches notch-less, pop-less & punch-less screen with 1-billion colors. The device has the front camera hidden within the screen, which is why it has no notch or punch or pop camera.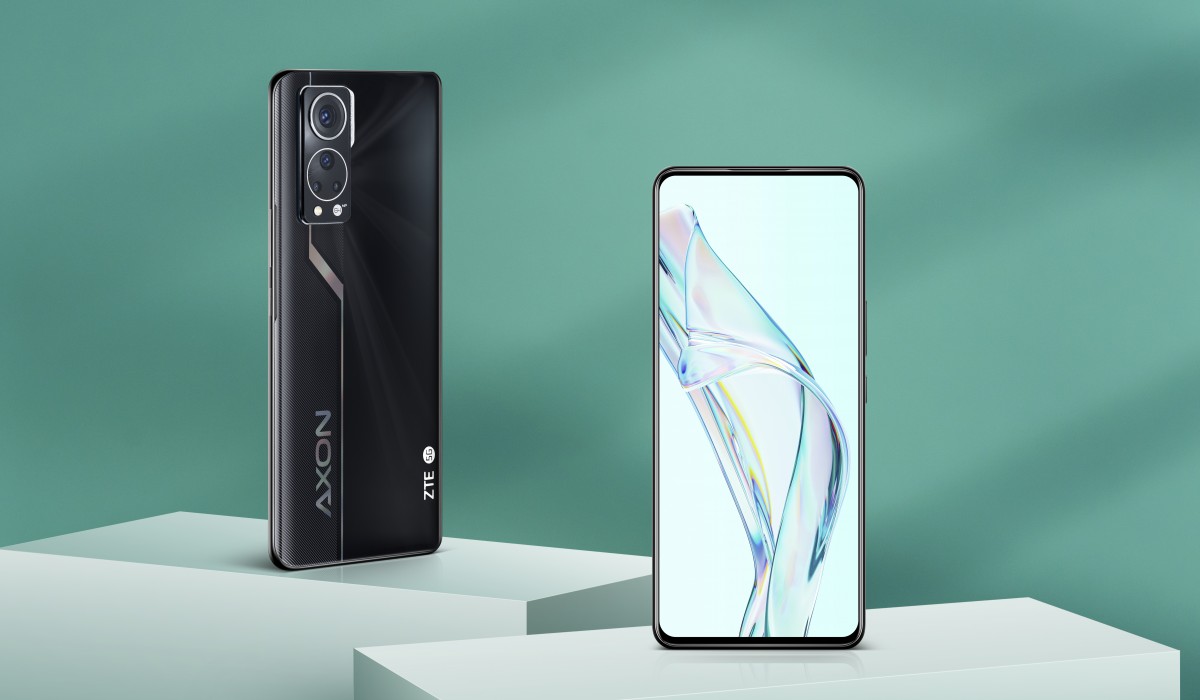 The camera hardware is not as advantageous as the Phantom X, but it is back with better optimization, which is why it is able to do 10‑bit video recording, similar to what you'll find on Xiaomi's Mi 11 Ultra, or DSLRs like Sony A7SIII. It also has under display fingerprint scanner, and come with 4200mAh battery with 55W fast charger.
CHECKOUT ZTE AXON 30 5G ON ALIEXPRESS
Conclusion: Should you buy Tecno Phantom X?
Well, I think I've done my job by helping you to discovers better smartphone that can bring the most value for your money. Now, the choice of which to buy is in your hands. This list is not exhaustive, but this are the few I can recommend anytime, as better alternatives to the Phantom X Pro. You can add yours in the comment section below, but don't forget to state reasons why it is better.