Speaking of the new Anker 622 Magnetic Battery recently launched in the United States and in European markets, you can recall that the company recently launched the Anker 621 MagGo magnetic battery sometime in August.
Anker is a long-time provider of quality mobile power solutions, and its Anker 622 Magnetic Battery is a fine rival to Apple's MagSafe Battery Pack.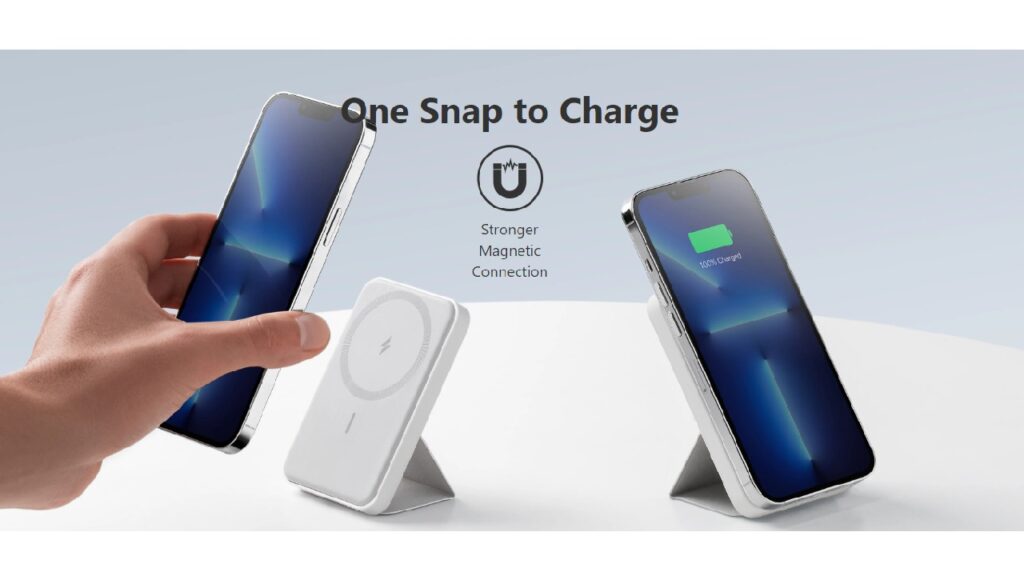 This Anker 622 Magnetic Battery is basically a MagGo that comes with PopSocket which is used for attaching it to surfaces.
In terms of body design, the MagGo 622 measures 10.5 x 6.6 x 1.3 cm and is offered in three colors namely: Black, White, and Blue. There is a 2ft USB-type C cable that accompanies the Anker 622 Magnetic Battery.
The new Anker-PopSockets wireless charger has a collapsible grip that can be used as a phone stand to watch videos or make video calls. This allows you to drop your phone in portrait or landscape.
One special feature in this power bank is where Anker added a ring of MagSafe-compatible magnets on the front, to better align your phone with the Qi coil and charge more efficiently.
The power pack weighs 127 grams, and will easily slip into a trouser pocket with a phone fixed. Though in comparison, the Apple MagSafe Battery Pack is lighter at 115 grams.
The Anker 622 Magnetic Battery has a 5000mAh Lithium polymer battery. The power bank can be recharged via its USB-type C port and offers up to 17 hours of charging for compatible iPhone 12,13 and the newly released 14 devices.
Anker 622 Magnetic Battery availability and pricing
The Anker 622 Magnetic Battery is available in Black, White, and Blue colors. There is no information on the global availability outside Europe and the US yet. It will be available for sale in the US from Amazon at a price of $69.99. Then in the UK, it can be bought through Amazon for £59.99. In other parts of Europe, it costs about €69.99.