Currently, we can not say Gionee is fully back, and of course, the company is not extinct either. For example, the company is still announcing phones in China and Nigeria, of the which the Gionee S12 is the most recent of them all. As for the Indian market, the last phone by Gionee in India was over a year ago. But that is changing soon as the company reveals the launch of a new Gionee Max stipulated for August 25th, which Tuesday of next week.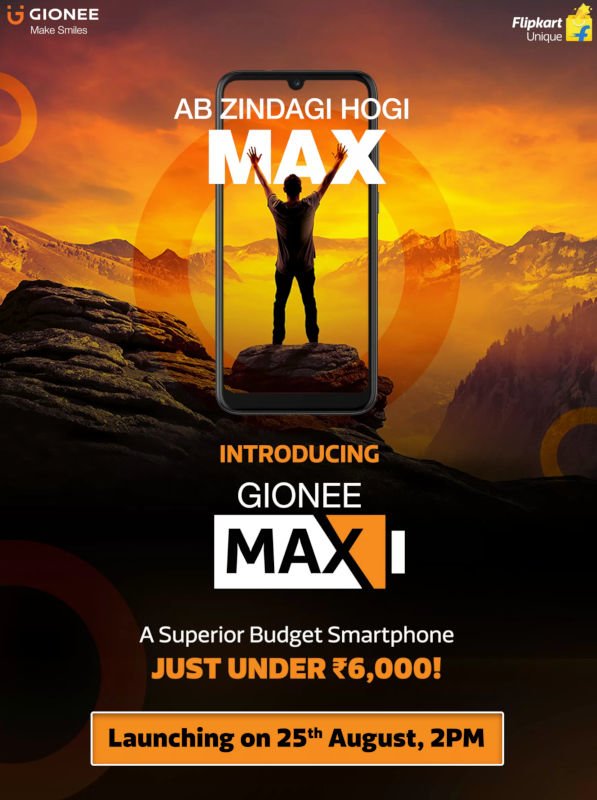 According to teaser images, the upcoming Gionee Max smartphone with be a mid-range device priced under Rs. 6000, but will draw power from a hefty 5000mAh battery, which is where the naming scheme originated from.
As far as the device goes, not much is known about it yet, but the obvious revelation on the teaser banner is that the phone will use a U-shaped notch overhead, and might probably come with HD+ screen.
As for the screen size, Gionee is revealing the specs of the phone one after the other, and on a daily basis via this link. It seems Gionee had carried out a previous survey from it fans in India, and according to Gionee, around 60% respondent prefer 6-inches smartphone, which means the upcoming Gionee Max may have above 6-inches display. But there absolutely no need for further assumptions seeing that the device will launch in less than a week.