Now-a-days, we have smartphones with 8GB RAMs, 12GB RAMs, even 16GB RAM. Some of these smartphones uses fire breathing CPUs like the newest Snapdragon 888 CPUs, Kirin 9000, Exynos 2100, Dimensity 1200 and so on. These class of smartphones are able to handle any app you throw at them, moreover, the are graced with fast 4G and 5G network capabilities for faster internet browsing, but there are expensive too, and it is not everyone that can afford it.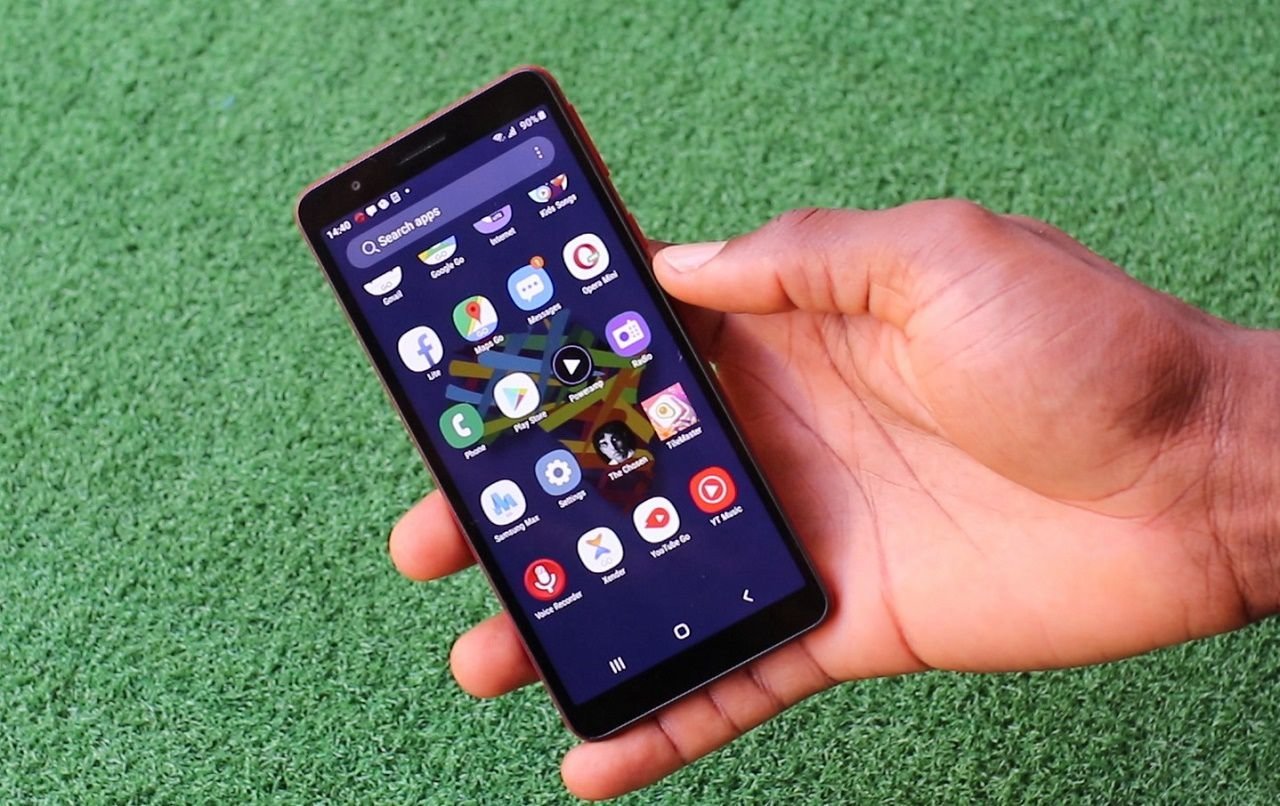 Even more so is the fast that it is not everyone that can afford good entry-level to mid-range smartphone, many settles for cheap and basic Android phone, and even some of those who can afford a capable smartphone are either plague by either pricier data cost or weaker data network.
In this post, I'll be itemizing 5 best light-weighted browsers for Android smartphones. These browsers a good for those who owns smartphones that have between 512MB RAM, 1GB RAM, 2GB RAM or even 3GB RAM. You may consider using this browsers too, if you want to save that while browsing.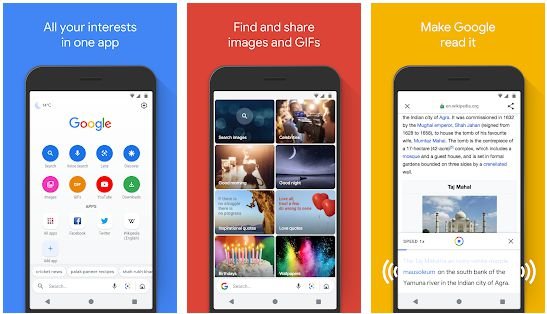 5 Key reasons why you need a light-weighted browser for your basic and entry level Android smartphones
Save your device resources like RAM and general power consumption
Helps you to browser faster even on entry level smartphones
Saves your data consumption, and makes your data plan to last longer
Most light-weighted Android browsers comes with Ad-blocker built-in
No much issue with overheating and battery consumption or too frequent charging, thereby increasing the overall life-span of your smartphone
10 Best Lightweight Browser Apps for Android
As a quick list, the 7 best lightweight browser apps for Android are:
Via Browser – Has a download size of less than 1MB.

5 Key Features of Via Browser
Via browser won't push news and other things to you. No bother to your android devices.
Via browser use much less memory usage on your android devices. Keep your android devices as fast as new.
Via browser is designed for Minimalism. Best choice for geek user and who enjoy lite products.
You can easily customize Via browser. This is your own web browser. Best android browser for you to design your own homepage.
Via browser is smooth for most android device. And we optimized a lot for fast browse.
XBrowser – Has a download size of less than 1.5MB and has a built-in ad-blocker.

5 Key Features of XBrowser
Clean and neat interface interaction, no news, no push, no background services, saves battery and data flow.
There are many built-in shortcut gestures to make browsing operations convenient and quick.
Furnishes a lot of personalized configuration options, so it can always be
tuned to suit your taste.
Less than 1M, uses minimal resources. Very smooth and fast.
Powerful ad blocking. Helps you to get rid of 80% of malicious ads
Samsung Internet Lite: App size is device depended
5 Key features of Samsung Internet Lite
Preloaded on Samsung Android Go devices like Galaxy A3 Core, but You can still download it from Sammobile.com
Quick Access page lets you visit your favorite sites with a single click
Samsung Internet aims to provide a consistent and continuous user experience among various Samsung devices.
Samsung Internet provides you with less visual clutter during your everyday browsing.
Samsung Internet's Secret Mode helps you protect your security and privacy while browsing the web
Onbibi Browser Lite: Fast, Mini, No Ads for Family

5 Key Features of Onbibi Browser Lite 
Secure browser. Private browse the web without leaving any browser history data
Supports Adobe Flash Player
Fast Start-up & browsing & fast download files
Offline mode to browse the downloaded web page
Popular quick search engine: Google, Yahoo, Bing, Onbibi and other default search engine
Lynket Browser: (previously Chromer): Has a download size of less than 1MB
5 Key features of Lynket Lite Browser:
Lynket works with any browser that implements the Custom Tab protocol.
Lynket loads links in floating bubbles and in background.
Grabs only the content of web pages and presents them in a neat interface.
Lynket can find AMP version of page before loading, which can be faster on mobile.
Configure incognito mode and secondary browser for apps individually.
Multitask efficiently using Android's Recents screen.
Firefox Lite – A trimmed down version of the Firefox app.

5 Key features of Firefox Lite
Protect your eyes with night mode to read more comfortably at night. This also saves some battery life.
Save on data costs via enabling image blocking while you browse.
This incredibly mini browser is less than 7MB APK size, taking up almost no space on your mobile
With Turbo Mode, Firefox Lite promises you a lighting fast browsing experience!
Choose your own theme or background color for your home screen. Plus, pin your preferred sites, and customize content & services (Games, News, Travel) based on your interests – simply with one click.
UC Mini Browser – A smaller and LITE version of the UC Browser App by Alibaba.
5 Key features of UC Mini Browser
Browsing without leaving any history, cookies, cacces etc.
Take a selfie/Import photos and swap faces with your favorite stars.
UC Mini has classified videos into star dimensions for you. It is an individual channel.
UC Mini contains all videos especially movies, TV series, TV shows, Bollywood, funny videos.
With UC team's tech, UC Mini promises you a fast searching and browsing experience!
Opera Mini – A trimmed down mini version of the Opera Browser.

5 Key features of Opera Mini
Send and receive files securely without an internet connection or any data usage with any other Opera Mini user in seconds.
Watch & listen live, or download to view offline later
Easily save news stories and any webpages to your phone while connected to Wi-Fi and read them later offline without using data.
Opera Mini has a native built-in ad blocker so you can surf the web without annoying ads. Ad Block brings you a completely smooth web browsing experience!
Save up to 90% of your data and browse faster, even on slow networks, without disrupting your browsing experience with Opera Mini Data Saver that lets you easily check the status of your daily data savings.
Google GO – A Google browser app designed for Android GO operating system and entry-level phones.

5 Key features of Google Go Browser
Easily and quickly access your favorite apps and websites, as well as images, videos and information on the things you care about – all from Google Go.
See a word you don't understand on a sign, form, or product? With Google Lens, just point your camera to translate or search for it.
Point your camera at text or listen to any web page. Words are highlighted as they are read, so you can easily follow along.
Save time by tapping your way through trending queries and topics, or by using your voice to say what you're looking for.
Google Go is a lighter, faster way to search, with search results optimized to save up to 40% data.
How to browse faster and safe data on your Android phone
Many times, I've heard people ask me why their data consumption is so high, and how they can save data on their smartphone while browsing. If you want to safe your data consumption while browsing fast, the above apps is the way to go.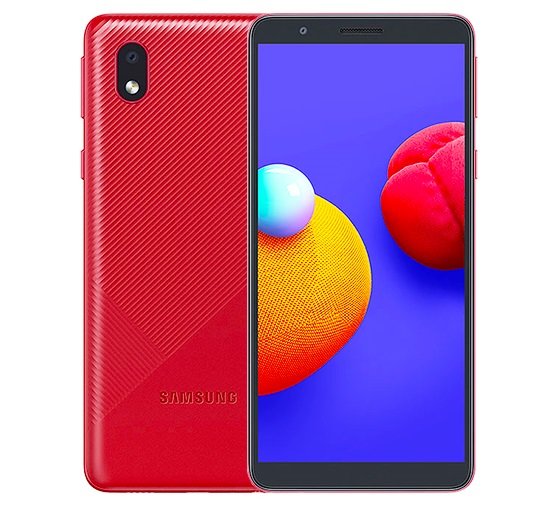 If you buy an entry level Android Go smartphone like the Samsung Galaxy A3 Core, or something similar, you might get Google Go browser, or Samsung Internet Go out of the box. Aside these, any other Android smartphone you buy might come with standard Google Chrome browser, and switching this to Firefox or some random browser on Play Store may even consume more of your data allocations as data saver are not turned on by default.
And that is our final alternative recommendation; if you prefer using standard Google Chrome or other similar Android browser, ensure to have "Data Saver" tuned on, which will help reduce your data consumption, giving you more life out of your device.