Blackview unveils its latest Tab 16 tablet: here's what we know so far
Blackview Tab 16 has just been listed online. The model will be the direct successor to the Tab 15, and even though we are yet to receive words from Blackview regarding the device, it key specifications has already been revealed. The tablet is powered by a UNISOC T616 chipset, which is same CPU used on the Doogee T20 tablet.
The tablet comes with an 11-inch IPS display, providing a resolution of 2000×1200, which translates to 212 pixels per inch. While this may not be as high as some smartphone displays, it is certainly good enough for a tablet. The screen has a standard refresh rate of 60 Hz, without any increased refresh rate options.
The Blackview Tab 16 is equipped with a 7680 mAh battery and supports fast charging of up to 18 watts. The tablet features a single 8 MP front-facing camera and a 13 MP rear-facing camera with flash and autofocus. The main camera sensor is Sony IMX258, which was released in 2015.
The device supports LTE networks, dual-band Wi-Fi, and GPS, GLONASS, BeiDou, and Galileo for navigation. It runs on Android 12 with Doke OS_P 3.0 and comes with an accelerometer for motion detection. The tablet also includes a Type-C v2.0 USB port with USB-OTG support.
The Blackview Tab 16 is currently available for purchase on AliExpress for $399 (₽31,100), which is quite expensive compared to other tablets with similar specifications. However, the official release date is scheduled for March 20, and there is a possibility that the price may decrease by then.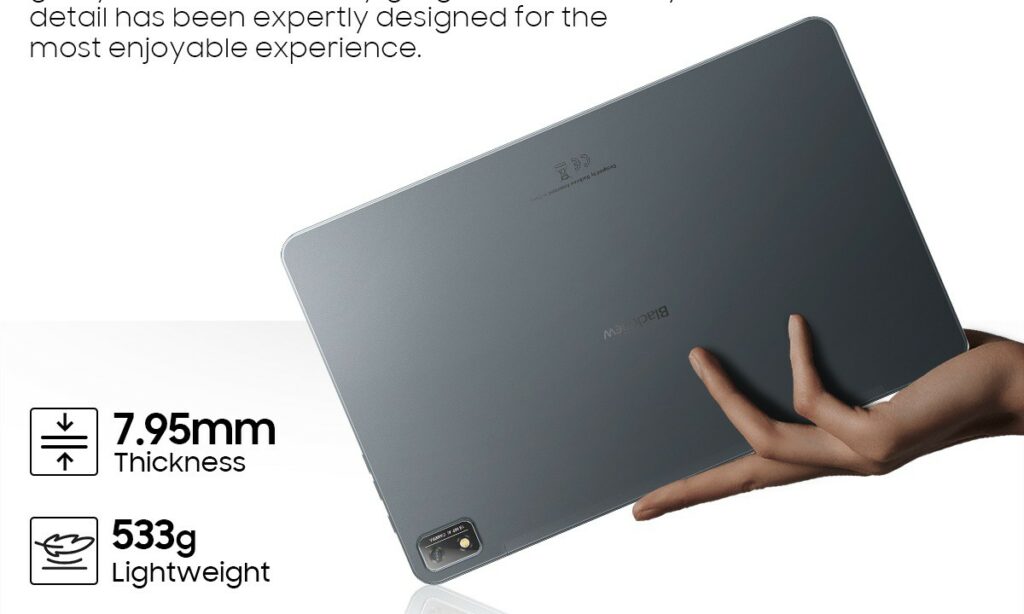 Overall, the Blackview Tab 16 seems to be a decent tablet, with some impressive specifications such as the amount of RAM and internal storage. However, its pricing may make it less attractive to buyers compared to other tablets available in the market.