The Samsung Galaxy S21 series have also gotten the attention of the popular shell maker – Caviar. The device which launched about two weeks ago is now clad with premium panel of Gold and other precious materials, thanks to Caviar, but the asking price starts from around $5,000 US Dollars for the vanilla S21 5G, and touching all the way to a whooping $77,230 US Dollars for the most premium S21 Ultra 5G, depending on the materials of buyers choice.
The base model with $5,450 US Dollars, is a 128GB storage variant of the S21. This model has a combination of durable titanium and white crocodile leather on the rear. The S21 Plus and S21 Ultra is also available in this built as well, and priced at $5,680 and $5,980 respectively. In all only 99 unit is available. Other built option around this price point includes Carbon, starting at $5,520; Golden Line, at $5,600 and Black Alligator at $5,680.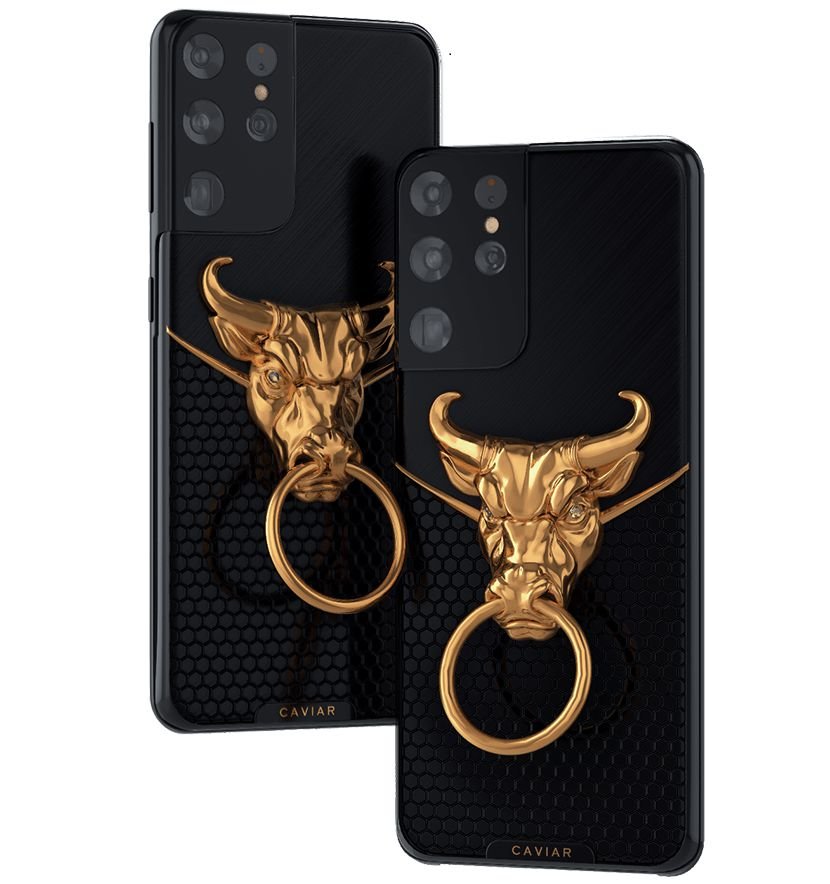 There is also an OX-modelled S21 Ultra (image above), that is made of black ultra-strong titanium back, with delicate engraving of a bas-relief bull head with a shining ring, all made from a pure gold, although the bull's eyes are diamond. The model is only available in the S21 Ultra, priced at $20,830 for the 128GB model, and only 21 pieces are available.
Then comes the top of the range S21 Ultra model, made from black ultra-durable PVD coating, decorated in a shiny pure 750 karat gold. Caviar made use of laser engraving to plaster 21 as a texture on the rear gold panel. The model is created for those who appreciate a luxurious classic style, and priced at a whooping $77,230 US Dollar, a price equivalent of Mercedes-Benz CLS 2020 Edition. Funny enough, but is this your next phone, or next car?