China's vivo iQOO Neo 7 SE arrives India as iQOO Neo 7; confused?
Vivo has just announced iQOO Neo 7 in India, but it is different from the initial iQOO 7 that was previously launched in China. This Indian variant of the iQOO Neo 7 is a total rebadged version of the iQOO Neo 7 SE that is already available in China as well.
The Vivo iQOO Neo 7 Indian variant is equipped with the MediaTek Dimensity 8200 chipset. In comparison, the iQOO Neo 7 China uses the more powerful Dimensity 9000+ chipset, which achieves higher scores of around a million points in Antutu. The highest score we've seen from the former hovers around 800K on Antutu.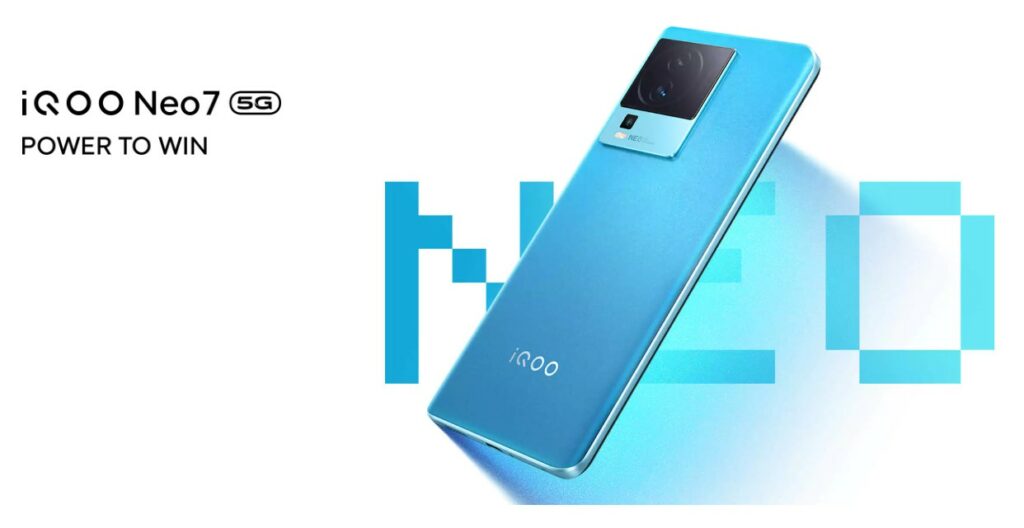 The Neo 7 comes with either 8 or 12 GB of RAM, and 128 or 256 Gigs of permanent memory, with no support for memory cards. It has a large 6.78-inches AMOLED screen with a standard resolution of 1080 x 2400, and a high refresh rate of up to 120Hz.
The battery has a capacity of 5000mAh and it features ultra-fast 120W charging, which takes only ten minutes to charge the phone halfway.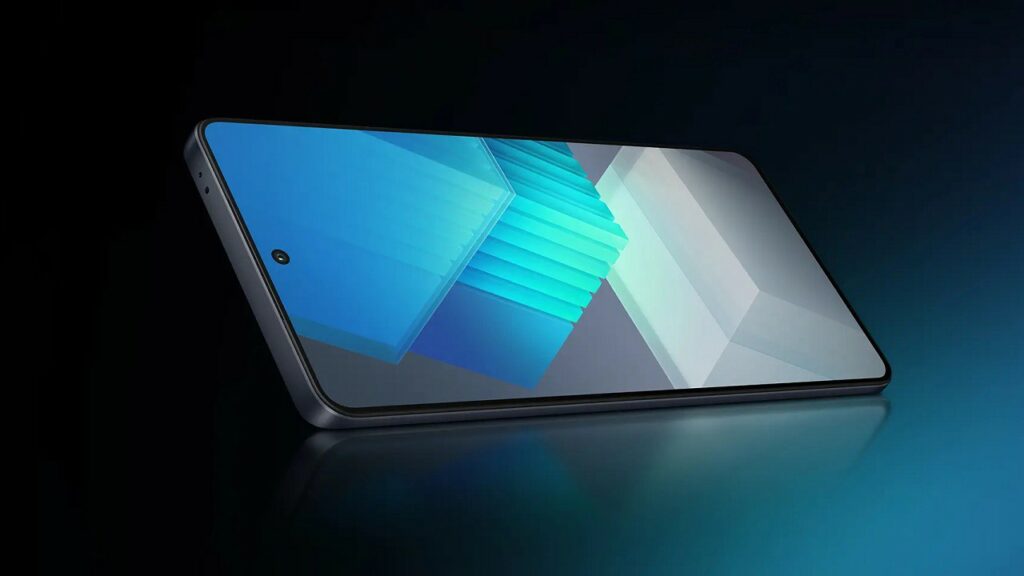 The iQOO Neo 7 Indian version has a simple camera setup, with a 16MP front camera and three rear cameras (64 + 2 + 2 MP), with only the main camera equipped with optical image stabilization (OIS). The model of the sensor used is still unknown.
In contrast to the iQOO Neo 7 China version, there are three rear cameras with a different set of 50 + 8 + 2 MP, and a more serious primary sensor, which is the Sony IMX766V.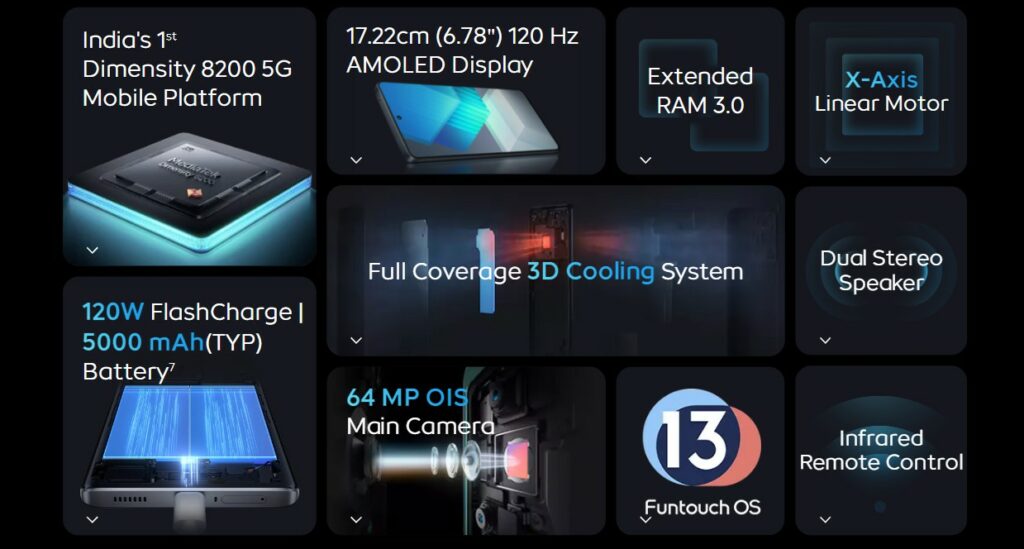 This phone has support for 5G networks, Type-C, a 6th-Gen Wi-Fi, and even an IR blaster. However, it lacks a standard audio output and the phone's LTE bands may be limited in some region since LTE Band 7 and Band 20 are absent.
Coming to pricing, the Indian Vivo iQOO Neo 7 will cost Rs. 29,999 ( or $363) and Rs. 33,999 (or $411) for the 8+128GB and 12+256GB versions, respectively. In comparison, the Vivo iQOO Neo 7 SE is sold in India at 2,099 CNY (or $307) and 2,499 CNY (or $365) in China, for the same RAM and memory version.