Huawei has finally launched the Huawei MateBook 14 (2021) model that features up to 100% sRGB color gamut support. The most interesting part of this laptop is that it equipped with a new AMD Ryzen 5 5500U and Ryzen 7 5700U processors. These processors were newly introduced and they are faster chipset.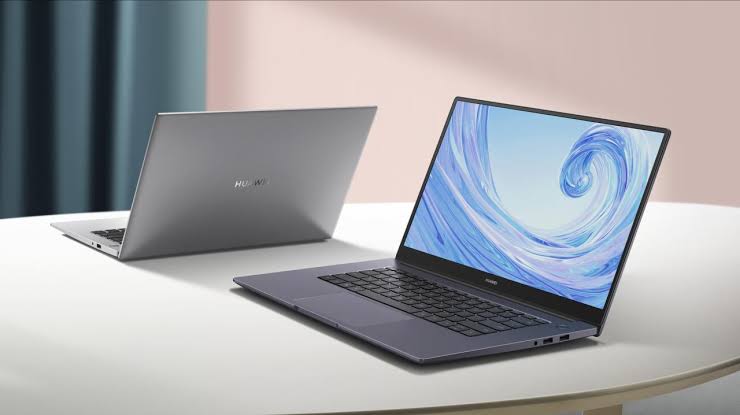 Well, the Huawei MateBook 14 (2021) models comes in two variants, the first is the one with Ryzen 5 5500U, and the other is the Ryzen 7 5700U variant. Both model's will have the same color options which includes; Space Gray and Haoyue Silver.
In terms of design, Huawei did a marvelous work in embedding this laptop models with an invisible webcam which only pops out when you press a single button ontop of the keyboard.
Going into the display proper, Huawei MateBook 14 (2021) models is embedded with a FullView 2K resolution with aspect ratio of 3:2. With 90% screen-to-body ratio, this laptop achieves an extremely slim bezels. In addition, these laptops from Huawei has an advanced gesture that displays smartphone-like gestures. Still on the display, it supports up to 100% sRGB color gamut and comes with tech to reduce blue light. 
Available connectivity ports includes; a double USB 3.2 Gen 1 ports, one HDMI port, a USB Type-C port, a 3.5mm headphone jack, and a 65W USB Type-C port for charging the laptop. The battery onboard is a 56Wh capacity battery which can serve for up to 11 Hours.