Gone are the days when getting a good smartphone under $100 use to be difficult. Now there are so many smartphones currently in the market within this price point. Now the difficult task is being able to pick the best out of the bunch. Infinix Mobility have already grown from being an Africa-only smartphone maker, to an inter-continental smartphone brand, and the company is offering a device to the international space via Aliexpress under $90 US Dollars. Now, here is our Infinix Hot 10 Lite review.
The device currently retails around $88 US Dollars on Aliexpress, and here are 5-reasons this is one of the best sub $90 smartphone to buy currently, but before then, let look at the specs, and do a quick unboxing.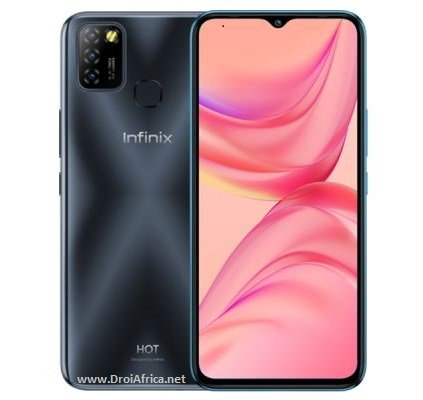 Infinix Hot 10 Lite Key Specification
Display: 6.6-inch (720 x 1600 pixels) HD+ display with 20:9 aspect ratio
CPU: Quad-Core 1.8GHz MediaTek MT6761WE Helio A20 with PowerVR GE8320
Storage and RAM: 32GB and 2GB RAM; expandable up to 128GB via microSD
OS: Android 10 (Go Edition) with XOS v6.2
Camera: 13 MP + 0.3 MP + 0.3 MP primary camera with triple LED flash
Front camera: 8MP selfie dual LED flash
Video recording: 1080/[email protected] (Back/Front)
Connectivity: Dual Nano-SIM: 

GSM 

/

 HSPA 

Other Features: Micro USB 2.0
Battery: Built-in 5000mAh battery
Hot 10 Lite Video Review
Infinix Hot 10 Lite unboxing
The Hot 10 Lite is available in Obsidian Black, Amber Red, Moonlight Jade, and Ocean Wave, which is the color we received. Generally, the box content includes:
Hot 10 Lite
5V/2A charging brick
White USB cable
Earpiece
Warranty and user manuals.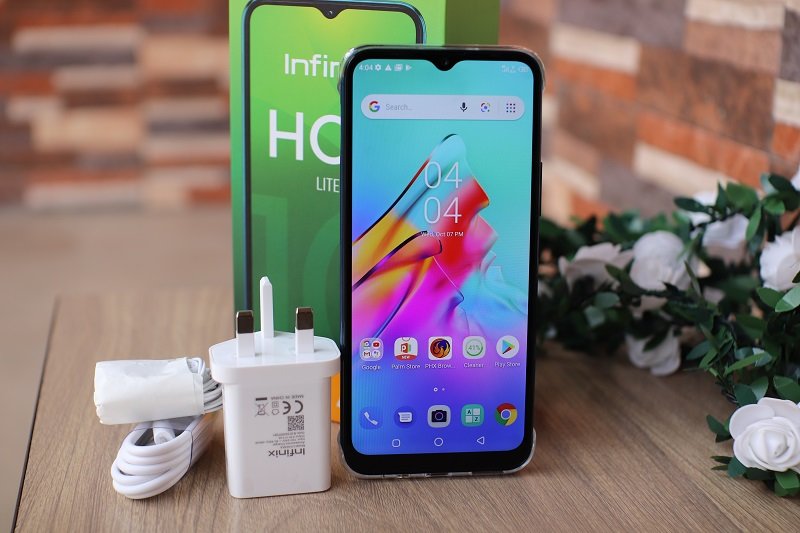 Again, there are so many smartphones out there sold within $88 Dollars, but why should you consider the Hot 10 Lite instead? Here are five reasons we think this device is great.
1. Good 6.6-inches HD+ display
There are so many smartphones out there with 6.6-inches display and a 720 x 1600 pixels resolution, but only few to none is offered within this price point, except Infinix Hot 10 Lite. I had the Hot 10 Lite as at the time I was reviewing Xiaomi's Redmi 9C, and if you ask me to choose my display of choice from these two smartphone, I will definitely go with the display on the Hot 10 Lite, that is how good the display is.
The screen is bright and clear, even though color reproduction is not the best I've seen, but the extra brightness makes the icons and text on the screen both sharp punchy, especially during outdoor use.
2. Surprising camera sharpness
Let me tell you a story, one of my friend wanted to get a phone for his wife within the budget of 50 – 60 thousand Nigerian Naira (that's about 120 to 150 dollars) by current exchange rate, and I told him to get the Redmi 9C for her, which he did. Then suddenly his own phone got damaged within same week, and he asked me to recommend a phone with 40-to-50k price tag, (about 99 to 120 dollar) for himself, and I told him to get the Hot 10 Lite.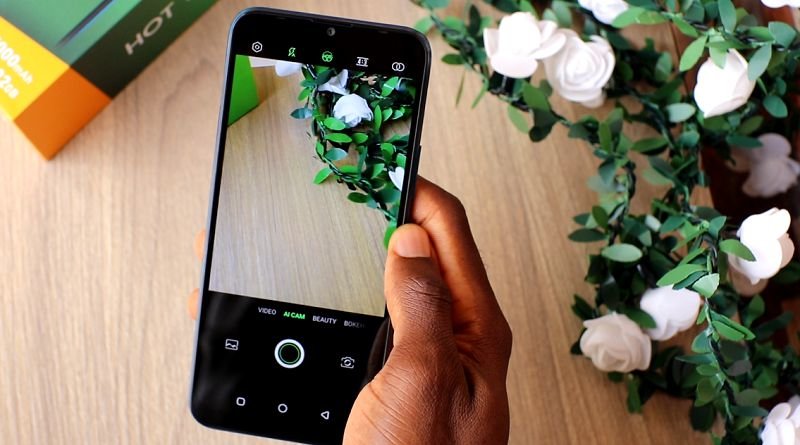 Now guess what happened: when the Hot 10 lite eventually arrived, the wife said she want the Hot 10 lite instead of the Redmi 9C, why? Because of camera!
Now a little disclaimer here: I'm not trying to promote any device over the other, I'm just simply trying to use life scenarios and events to explain a point. When it comes to overall performance and built quality, I'll go for the Redmi 9C any day, but Am telling you of few tweaks Infinix have added to enable the Hot 10 Lite pitch its own spot against competitors offers.
Infinix Hot 10 Lite back and front camera samples
Here are some camera samples from the Hot 10 Lite
3. Now, what else makes the Hot 10 lite a great choice under 88 US Dollars? Battery power!
Infinix listed the Hot 10 lite as having 5000mAh battery with 10 Super-fast charger. Now, does the device have 5000mAh battery Yes, but does it charge fast? uhhhhh No! You can expect a solid 2-day of moderate use, but don't expect to charge the battery from 0 to 100% anything below 4-hours.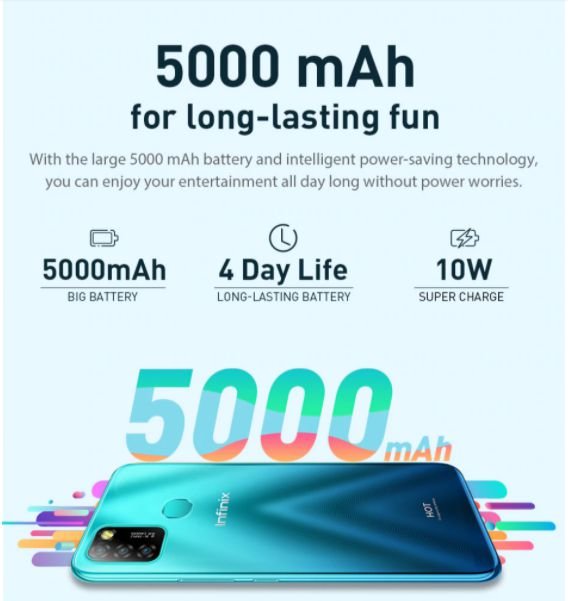 4. Design in not old school either
Then we also talk on the design of the phone, which is consistent with 2020 trends. It has a traditional buttons and port layouts, except for the 3.5mm audio jack, which joins the USB port and loud speaker at the basement, while a dewdrop notch seats above the display, which is also the home for the selfie camera.
Turning to the back, there is this shiny glossy design that reveals X-shape when light shines on it, within this rear cover, there is a little pumped camera module that house the rear triple camera along with a single LED flash, while a fingerprint scanner seat in the center.
While the design looks great, the built quality isn't. There is this phisky annoying sound when attempting to interact with the volume rockers, and you'll get this overall "I'm a sub-$100" message when handling the phone.
5. Swift OS
And finally, Google Android 10 Go Edition, underneath a heavily themed XOS 6.2. This OS is fast and well optimized, but that is all on the positive side.
Remember it a review right, Ok, so you are getting a fast, yet bloated OS with ads and unwanted apps. The device will keep sending you many notifications to install useless and unnecessary apps, apps that themselves are full of Google ads.
The preloaded Chrome browser is not original Chrome browser either, but a customized browser with Google Ads right from the starting page. Seriously, at this point, the Hot 10 Lite is now looking like a rusted gold to me, and the major reason for this is the bloatwares.
As for performance, the device takes support from Mediatek's Helio A20 SoC, a quad-core CPU clocked at 1.8GHz, along with PowerVR GE8320 GPU, 2GB RAM and a 32GB built-in storage.
That is how much the device could score in Antutu, Geekbench and OpenGL 3.5. In real life test, my favorite sport game loaded fairly smooth, as did other daily lifestyle apps.
Now, is this the best phone that $90 US dollars can buy currently? Well, the five points above has enumerated on that already, but as you must have notice reading between the lines, the device itself is not perfect as it has its own issues, but if you decide to settle for it, trust me, you will not regret the purchase.