Infinix Note 8, Davido's Limited Edition is now available for purchase. The device actually has same specifications and features with the standard Note 8, but with the name of number 927 Digital Artist in the world engraved at the back. What is interesting about this special edition, is the fact that it come with same price tag as the main version, but as the name rightly suggests, the edition is "limited", which means, you should act almost immediately if you want to get a unit.
Infinix Note 8 Davido Limited Edition
We've seen more of this design theme from the likes of Huawei/Honor, Xiaomi, and Realme, where the name of the smartphone company is engraved at the back of the device. But unlike Infinix, instead of using it own brand name at the back of the device, it decided to stamp Davido's instead.
But digging right into the internals of the phone, you will meet same specs as the vanilla Note 8, which includes Mediatek Helio G80 gaming CPU, 6GB RAM, a built-in 128GB of storage, Android 10 based on XOS 7.1 and a 5200mAh battery with 18W fast charger.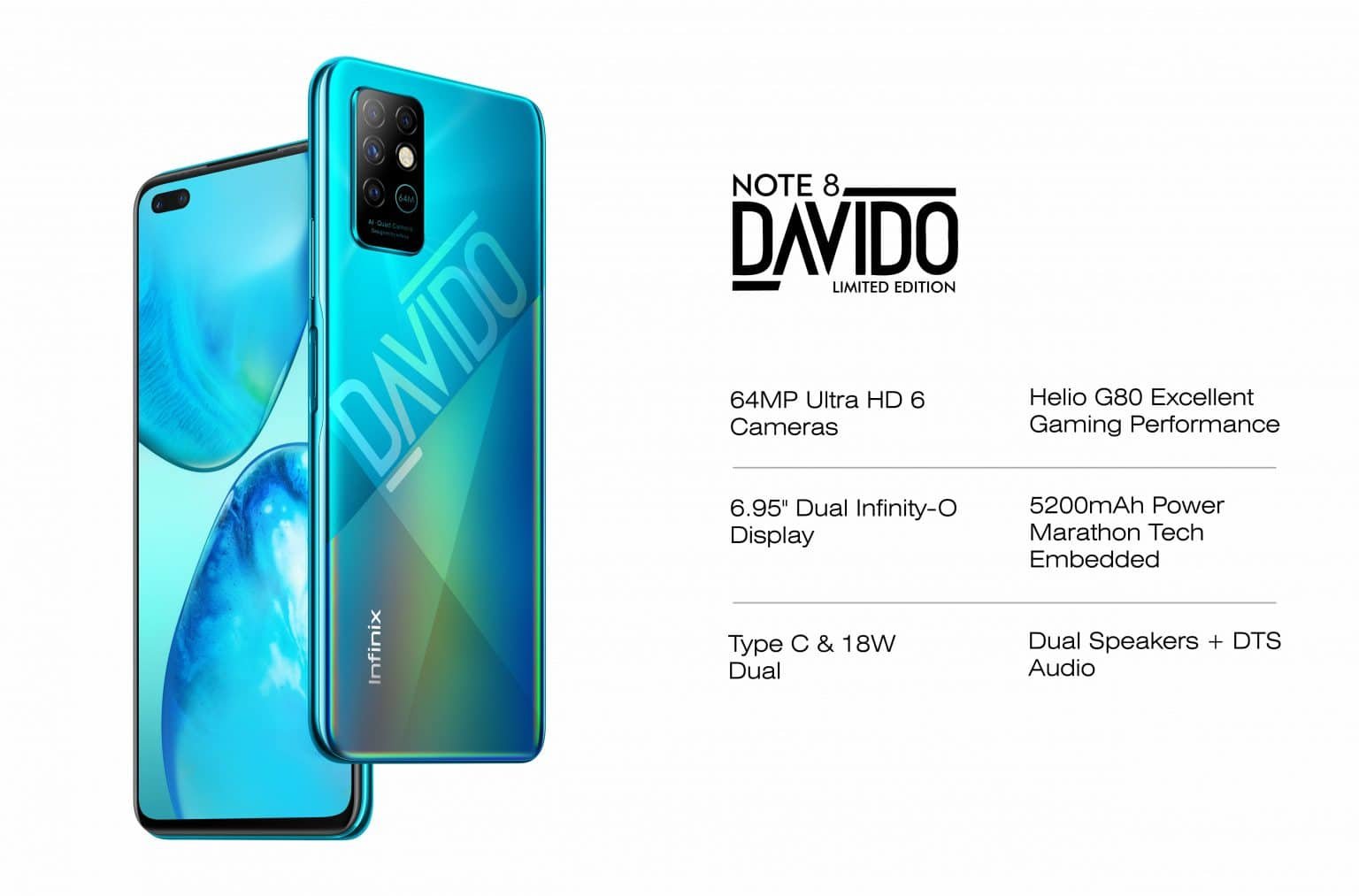 At the front, the large 6.95-inches HD+ display remained untouched. This means the dual selfie snapper is still hidden in the front pill-notch. And in addition to the engraved Davido at the back, you are getting same quad-rear camera setup, driven by a larger 64-megapixel main lens, along with three other auxiliary lenses.
The device is currently sold via Slot System, and should be available via other online stores as well. You can follow this link to learn more about the Note 8-series from Infinix.