In addition to the 50-inches X3 smart TV announced in India few hours ago, Infinix also launched a Zero smartTV, offering better display, better audio experience and better overall hardware specs.
This new Zero TV seems like the flagship TV from Infinix, just like the Zero-series are the company's flagship phones. The 55-inch QLED 4K TV has a high-end design, mated with a tiny 1.6 mm frameless design.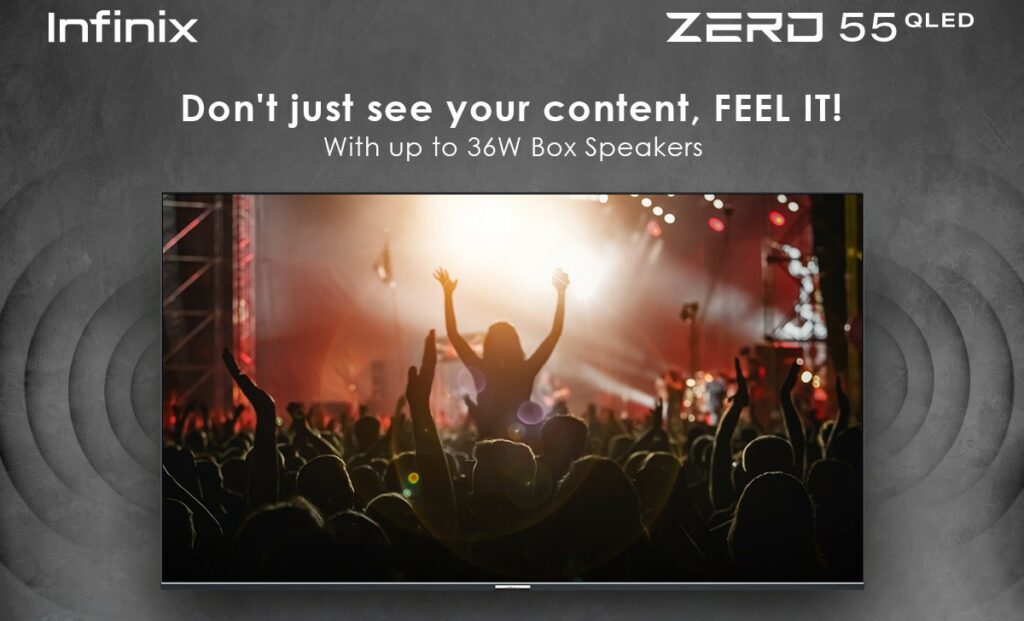 Infinix said the display on it Zero TV has 400 nits of peak brightness with 122% sRGB color gamut. The screen also features Dolby Vision, HDR10+ and up to 60FPS. The device uses some sort of nanocrystals technology that emits different colors over each dots, giving viewers a rainbow style of colors.
Coming to the audio technology, the ZERO 55-inch QLED 4K TV has two powerful 36-watt box speakers mated with Dolby Digital Audio and two tweeters that cover 8K to 20K Hz. The viewing device has 2GB RAM and a 16-Gigs of built-in ROM. It is powered by a quad-core MediaTek CPU, and boot Google Android 11 OS our of the box.
Ports and connectivity options includes three HDMI ports and two USB ports, WiFi, Bluetooth 5.0, one LAN input and one headphone port. It also comes with a Bluetooth-enabled remote with one-touch Google Assistant.
Pricing and availability of Infinix Zero 55-inches QLED 4K TV
Coming to pricing and availability, the Zero 55-inches TV will go on sales in India via Flipkart starting from September 24th, and the asking price is Rs. 34,999, about 439 US Dollars.