Tecno, the Chinese tech giant and Transsion Holdings firm, continues to push the boundaries of smartphone design and materials innovation.
Building upon the success of the Spark 10 series, Tecno now unveils the Magic Skin Edition, a special edition smartphone that captivates consumers with its stylish design choices for the summer season.
What's more, this edition is available for the Spark 10 Pro, Spark 10, and Spark 10C models, allowing users to experience the magic across the entire series.
One of the most remarkable features of the Spark 10 Pro Magic Skin Edition is its innovative use of eco-leather materials.
Manufactured using silicon leather, an eco-friendly alternative to traditional coated fabrics, the device offers a delightful tactile experience.
The delicate and smooth texture, combined with a rich, grained feel reminiscent of genuine leather, exudes a refined and premium aesthetic.
But the magic doesn't stop there. The eco-leather material used in the Spark 10 Pro Magic Skin Edition is highly durable, ensuring that the device can withstand the rigors of everyday life.
Say goodbye to stains and fingerprints! The material is stain-resistant and repels fingerprints, making it easy to keep your phone looking clean and fresh.
Whether it's oil, makeup, or other substances, cleaning becomes a breeze. Additionally, the material provides excellent sweat resistance, corrosion resistance, and UV resistance, assuring users that their phone can handle various environmental challenges.
In terms of color options, the Spark 10 Magic Skin Edition embraces an attractive Orange hue, adding a vibrant touch to your smartphone experience.
On the other hand, the Spark 10C Magic Skin Edition comes in a cool and captivating blue paintjob, perfect for those seeking a unique and eye-catching design.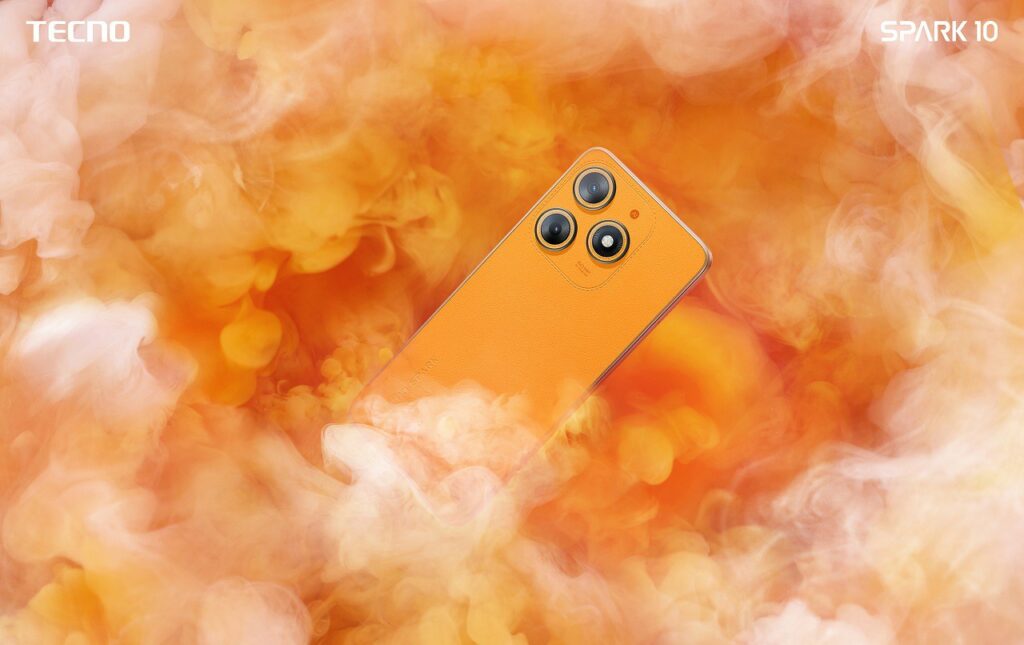 Excitingly, the Spark 10 Series Magic Skin Edition is set to be released in various regions, including Sub-Saharan Africa, Southeast Asia, South Asia, South America, and the Middle East.
While the retail price may vary depending on the specific market, Tecno is yet to release the official pricing details for each region. Stay tuned for further updates on availability and pricing.