Lenovo which a company that is popularly known for the manufacturing of smartphones and laptops has also entered the earbud market. They currently have a few earbuds that could boast of and they are also available for purchase in Nigeria on jumia for different prices depending on the model. The Lenovo LivePods LP40 is one of those earbuds from this brand that worth its price tag. Although there are a few other superior earbuds in the market that cost exactly the same price. Unfortunately, they can't be compared with the features embedded on this earbud from Lenovo.
Lenovo LivePods LP40 comes in just two color options white and Black color just as most earbud makers provide. The Lenovo company took their time in molding a befitting body design that gives comfort to the ear for this earbud model. Scouting through a few specifications, the Lenovo LivePod has a MIC Type-C Interface which was attached for gaming, preferable for sports, and listening to your favorite music. The earbud is also compatible with Android and iOS devices respectively. Each of the earbuds can work as independent earbuds. That is – they can work well when used in separate scenarios.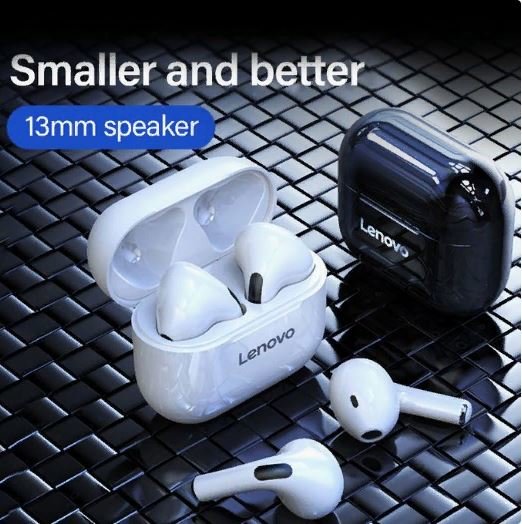 Its lightweight and smart touch control feature make it a good earbud to consider when purchasing an earbud. However, the 13mm dynamic driver was embedded for superior stereo sound and the type-C interface was attached for charging. Lenovo LivePods LP40 connect s swiftly with any device with the help of the Bluetooth 5.0 version.
Where To Buy:
The Lenovo LivePods LP40 Semi-in-ear earbud is currently available for ₦ 6,050 on jumia.
Buy Lenovo LivePods LP40 Semi-in-ear earbud for ₦ 6,050