After the official availability of the new windows 11 operating system from Microsoft, Windows 11 is pre-installed on new laptop models from Asus, HP, Lenovo, etc. However, this newly released windows 11 operating system can be installed on eligible windows 10 laptops/computers.
It's will interest you to know that the new windows 11 widely supports diverse form factors like convertibles and 2-in-1 devices together with traditional desktops and laptops alike. It was also made to work with a range of silicon from companies like AMD and Intel.
In the main time, the Windows 11 upgrade will be available for newer Windows 10 PCs. Asus, HP, and Lenovo has already kick-started with pre-installed Windows 11 on their PCs. Windows 11 was designed to be Microsoft's most advanced operating system for PCs.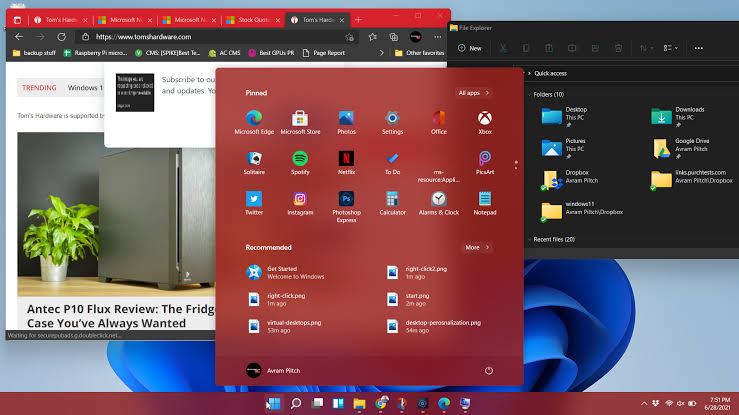 How to Check Windows 11 update On Your PC. 
To check for the update, you have to navigate to your windows update section or you can quickly install the Microsoft PC Health App on your PC to check if your PC is eligible to get the new windows 11 update.
For scenarios whereby your PC is eligible to get the new windows 11 but the update has not yet surfaced, you can still improvise to the get the latest windows operating system through the Microsoft Installation Assistant.
On this new operating system, Microsoft created an avenue where users can choose to boot a particular USB drive or even DVD from its window software page.
The windows 11 also allows users to create a Disk Image (ISO) that will be available on a bootable installation media such as a USB flash drive or DVD to help you install the new Windows version on your machine. If you have any further questions or enquiries, drop a comment on the comment section.