Smart phone buying decision is getting much more difficult this days. There are almost endless options of new phones being released per month. The decision gets even more difficult, especially if you are shopping within mid-range, or worse, low-end smartphone market. But even at that, some decisions could be so very obvious, especially if your radar is locking between the recently launched Nokia 2.3 mobile phone, and the older Xiaomi Redmi 8.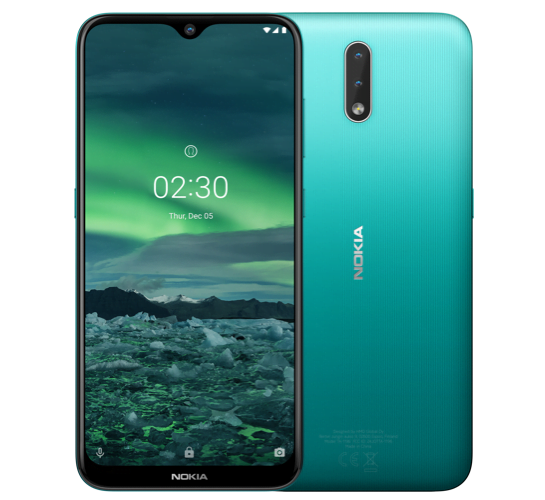 So we decided to do a specification and features comparisons between these two devices, and to see which of the two is worth your time. One thing I like about these device(s) is, aside the fact that both a offered almost at same price, they both have strengths and weaknesses at one point or the other.
For Example, while the Redmi 8 could brag about it Snapdragon 439 CPU, the Nokia 2.3 could say, well, I run vanilla Android 9.0 based on Android One, and so on. Anyways, let compare the specs of both smartphone in the Table below.
Nokia 2.3 vs Xiaomi Redmi 8 Specs Comparison
Nokia 2.3
Redmi 8
Display
6.2 inches IPS display U-shaped Notch
6.22 inches IPS display U-shaped Notch
CPU
2.0 GHz, octa-core Mediatek Helio A22
2.0GHz octa-core Snapdragon 439 Cortex-A53
GPU
PowerVR GE8300 GPU
Adreno 505 GPU
Storage
32 GB
32/64 GB
RAM
3 GB
3/4 GB
Main
camera
13 + 2 MP (LED)
12 + 2 MP (LED)
Selfie
camera
5 MP
8 MP
OS (UI)
Android 9.0 (Pie) (Android One)
Android 9.0 (Pie) (MIUI 10)
Data
2G/3G/4G LTE
2G/3G/4G LTE
Battery
4000 mAh Li-ion
10W fast charging
5000 mAh Li-ion
18W fast charging
Additional
Features
FaceID
Micro USB 2.0
Fingerprint Sensor (Rear), FaceID
USB Type-C
Dimension
(Weight)
157.69 x 75.41 x 8.68 mm (183 grams)
156.3 x 75.4 x 9.4 mm (188 grams)
Price
$109 (N37600)
$111 (N38500)
Comparison Summary
The table above is pretty much the full comparison between the two device. So aside brand loyalty which is more or less strength for both brands, the major blow from the Nokia 2.3 could stop just at it Android One OS, which guarantees users the updates of the next two major Android releases.
The Xiaomi Redmi 8 on the other hand dominates in raw strength and processing prowess. It even top the Nokia 2.3's 4000mAh battery with extra 1000mAh battery, come with USB Type-C and still boast an impressive 18W fast charging which were all absent in the 2.3 counterpart.