Euphoria surrounding pop-up smartphone is about to shift to a whole new level as OPPO submits patent right for a rounded pop-up selfie. There are a bunch of smartphones out there with pop-up snapper upfront, but only a few of them has unique and revolutionary design. For example, we love the uniqueness of Asus Zenfone 6/7-series, the flipping selfie on the Samsung Galaxy A80, the rising module on the OPPO Reno-series and the slid-out modal on the Xiaomi Mi Mix 3, to mention but a few.
Aside the above few, most other pop-up implementation are rather the same; non-unique and almost uninteresting. Talking about uniqueness, OPPO Mobile have a new idea as to how a selfie camera on a smartphone should pop. This time, the OEM is going for a semi-circular module, which is the first of it kind from any OEM.
So instead of the usually small square modules that rises from the top edge of a phone, OPPO is using a partially round module to offer same, but unique popping experience. This patent document were filed with the World Intellectual Property Office (WIPO), and the device may or may not be in full production development yet.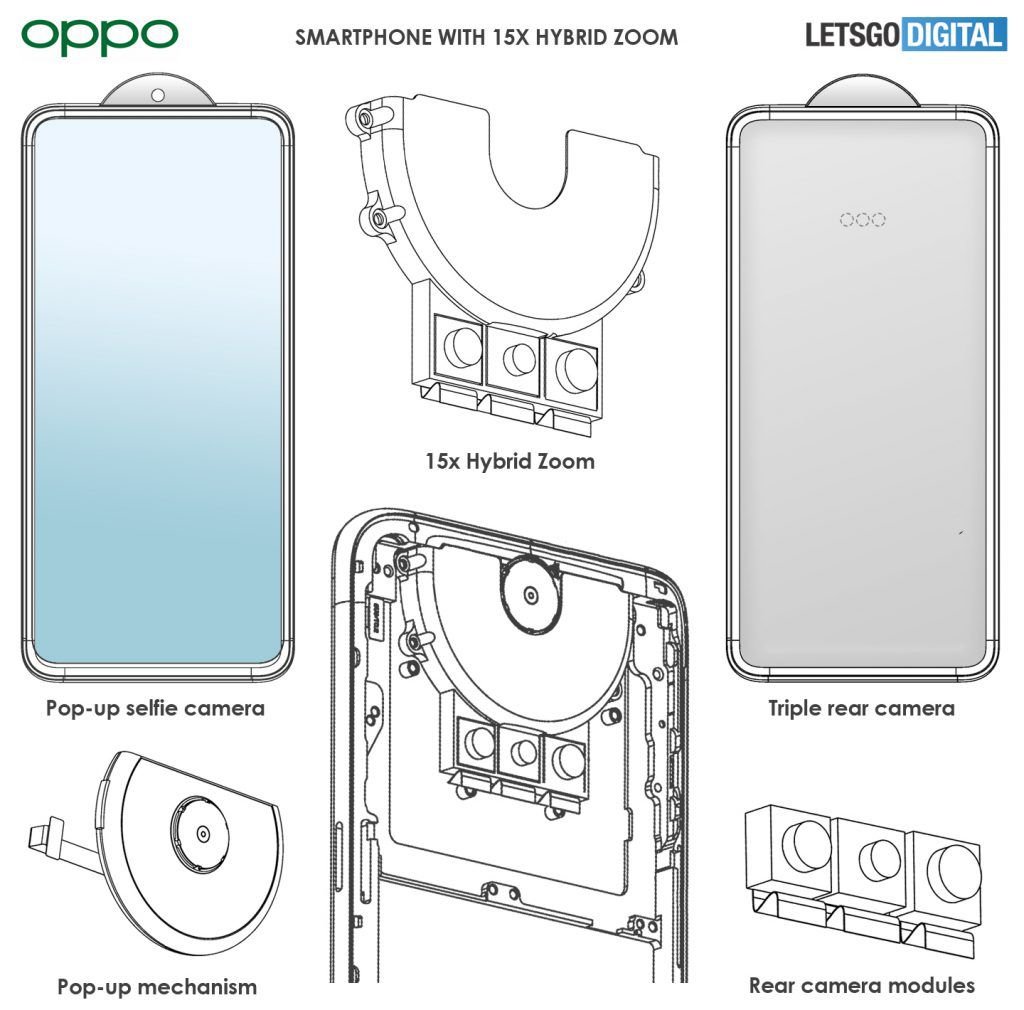 The OPPO device on which this right is registered also sport a triple rear camera modules at the back, and as you would expect, offers a full fledged and distraction free display. Further diagrams show that the rest of this shape seems to be present in an internal housing that seats on the main cameras.
The patent diagrams is further illustrated by LetsGoDigital, showing what the actual device might look like (images above). We don't know if this device will end up under the Reno-series, released under a new series, or worse, never make it beyond patent.