RAEGR has introduced a dual wireless charging stand. This device works with Qi-enabled smartphones as well as iPhones. The RAEGR MagFix Arc M1600 can be used as a charger for compatible iPhones as well as to charge other devices wirelessly.
Based on the design, the MagFix Arc M1600 can charge two devices simultaneously and has anti-skid rubber support to the floor. It uses powerful neodymium magnets to securely attach MagSafe-compatible iPhones, while the pad is used for Qi-enabled devices.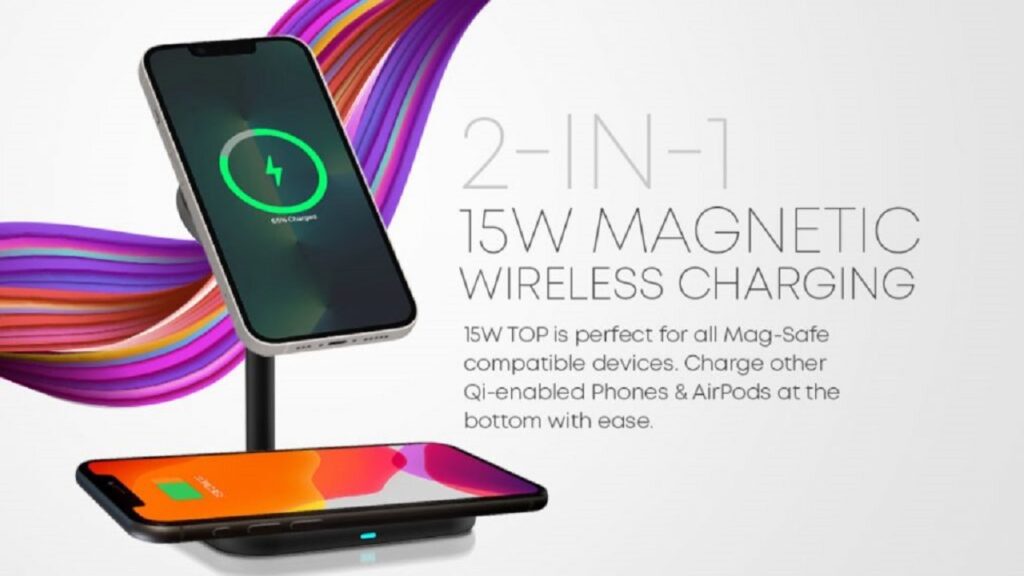 According to news, RAEGR claims that the new device is built with precision and elegance that ensures the safe charging of your high-end iPhones and Androids.
The MagFix Arc M1600 is capable of charging devices at 5W to 15W charging rates, and it incorporates safety features for overcurrent, overvoltage, overheating, and short circuit to better protect your devices when charging them.
Here's something nice that our iPhone users would love to hear; the can RAEGR MagFix Arc M1600 charge your iPhone 12, 13, and the incoming iPhone 14 series via the MagSafe arm of the charging stand.
On the body of the wireless charging stand, there is a presence of a USB-type C port. With its unique magnetic contacts, the wireless charging stand, and dock can be combined to charge multiple devices With just one cable, or they can be detached for separate use.
The MagFix Arc M1600 also supports mobile phone vertical or horizontal charging for better viewing of video. At the same time, the magnetic field would not affect the phone's signal.
The RAEGR company claims to offer 1 Year replacement warranty against manufacturing defects. This RAEGR MagFix Arc M1600 wireless charging stand can be bought directly from RAEGR's official website in India for Rs. 3,999 ($50).