Detailed information about the Realme Watch 2 smartwatch has been released. This smartwatch is expected to be announced shortly. It is important to note that this info is not a leak but from Realme's website and the US Federal Communications Commission (FCC).
There is a successor to the Realme Watch is getting a successor. Images, specs, and features of this brand-new watch have surfaced, and it will arrive as the Realme Watch 2.
Specifications
This brand-new device will receive a square display with a resolution of 320 × 320 pixels. Power will be provided by a rechargeable battery with a capacity of 305 mAh, the charge of which will last for 12 days. This is almost double now from 160mAh in the first-gen model.
The released specifications sheet shows the presence of a Bluetooth 5.0 LE adapter. The case will receive protection from moisture and dust according to the IP68 standard.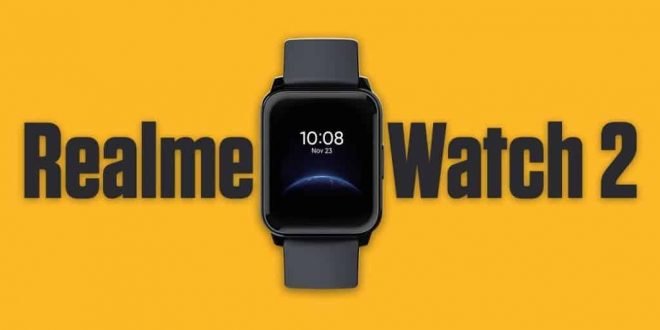 The gadget will have excellent functionality. The user manual shows that this smartwatch will have the capacity to measure the heart rate (HR) around the clock and blood-oxygen-level monitor. It also has sleep tracking, a meditation mode, support for app alerts, and music playback control.
Compared to its predecessor, which supports just 14 workout modes, the Realme Watch 2 will support 90 sports modes, including new entries such as dancing, fishing, and bowling. However, these modes won't be available out of the box but will be added via an OTA upgrade.
Users of this smartwatch will be able to use the watch in conjunction with smartphones running Android 5.0 and later versions of the operating system. Notifications from the smartphone and control the media player will also be able to be displayed by this smartwatch. Right now, we don't have information on the price, availability, or launch date. We're hoping to know soon when this gadget will launch.