Xiaomi is the Chinese company that produces Redmi phones. The Redmi Note series was a very popular lineup that performed really well in the markets. The newly launched Redmi Note 10 smartphone joins its predecessors in selling fast in the Chinese market. The new Redmi Note 10 smartphone was launched on June 1st, just 9 days ago. And Xiaomi has come out to announce they have made over 1 million sales of the new device in just over a week.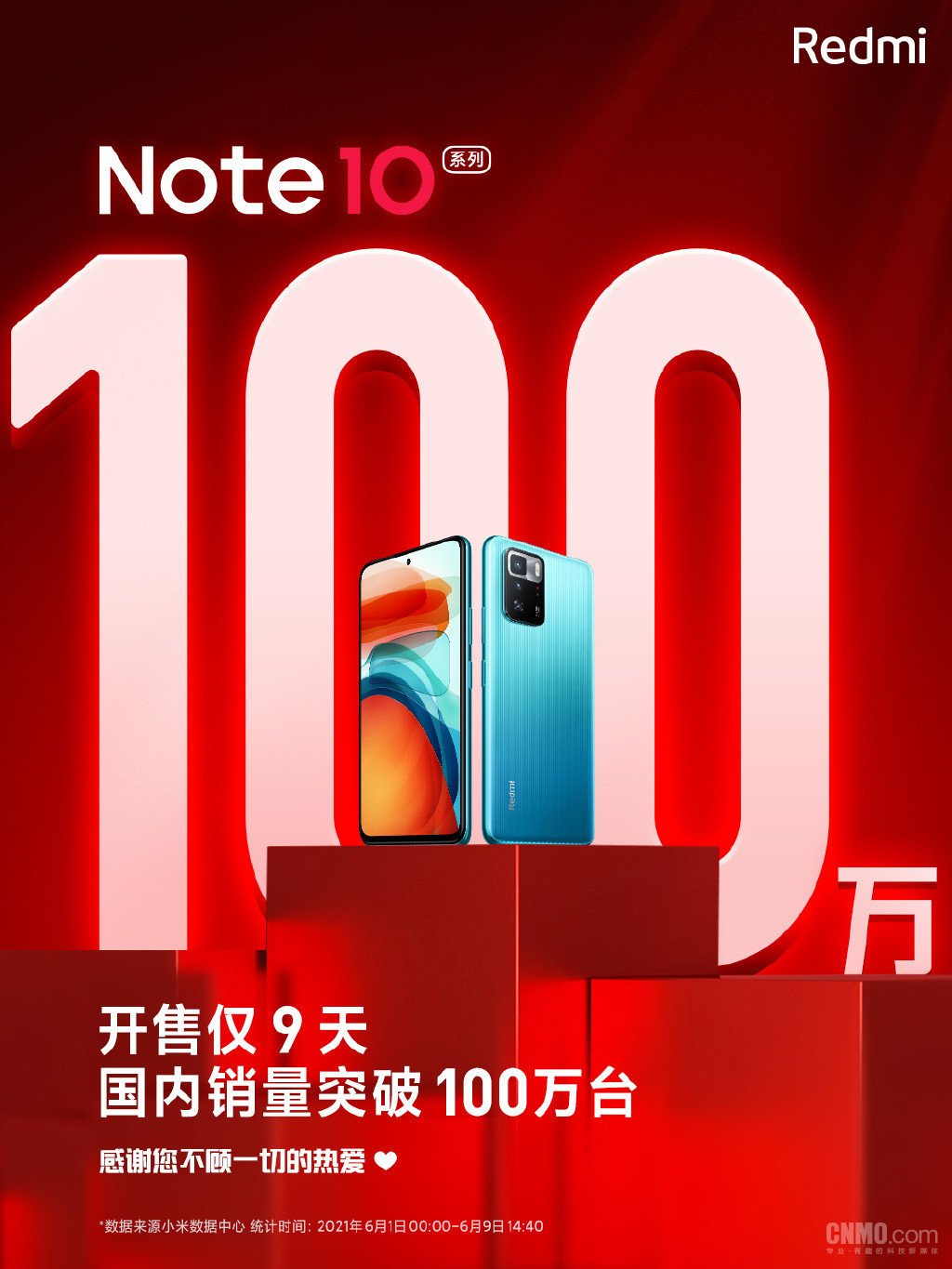 Just within one hour that the new Redmi device was released, Xiaomi has claimed to have sold thousands of phone units. Also, they mentioned that on jd.com, Redmi Note Pro had become the sales champion. The Redmi Note Pro was also launched just recently in China. Both Note 10 and Note 10 Pro come with 5G data connectivity.
The two Redmi Notes differ based on whether it is Pro or not. The Redmi Note 10 smartphone has a 6.5 inches display screen and it also displays in full HD and LCD quality. The display comes with a 90Hz frequency refresh rate and the device is powered by MediaTek Dimensity 700 SoC. These are the basic specifications for the Redmi Note 10 device.
While the Redmi Note 10 Pro has a slightly longer, 6.6 inches screen with full HD display and LCD display. It also has a higher frequency refresh rate than its counterpart at 120Hz. This Pro version is also powered a different core. It is powered by MediaTek Dimensity 1100 chipset.
Both devices are doing very well in the Chinese market since they were released in June.