Each passing day brings us closer to the launch of Xiaomi's upcoming Redmi K40-series, and as you would expect, the closer we get to the launch date, the better we get to know more about the device itself.
Several stories has been told about the Redmi K40-series, although only one of these stories (rumored) has been officially confirmed by the company, and that is the part that says a unit in the K40-series, probably the Pro variant will be driven by the latest Qualcomm Snapdragon 888 CPU. Other stories aside this, has been tagged rumored up until now.
Now to heat up the current rumors even further, a Weibo user posted two images, revealing what the front (image above), and rear (image below) of the K40 Pro might look like. The user don't seem sure if this is really the K40 Pro though. In his post, he wrote;
Is this the legendary Redmi K40Pro? #k40#
will undoubtedly use Snapdragon 888, the battery has been upgraded to 5000 mAh, the screen has also become larger to 6.81 inches, the front is 30 million pixels for selfies, and the rear is 100 million pixels. The main camera, I didn't expect to have a 2K screen. This design is okay. In a straight-screen phone, the appearance is quite high. It seems that Lu Weibing is really making a heavy copy this time. What do you think of this?
Noticed the bolded part in the quotation above? Well, that is because the rear view of the the second image (below) looks so much like Samsung's Galaxy S20 FE.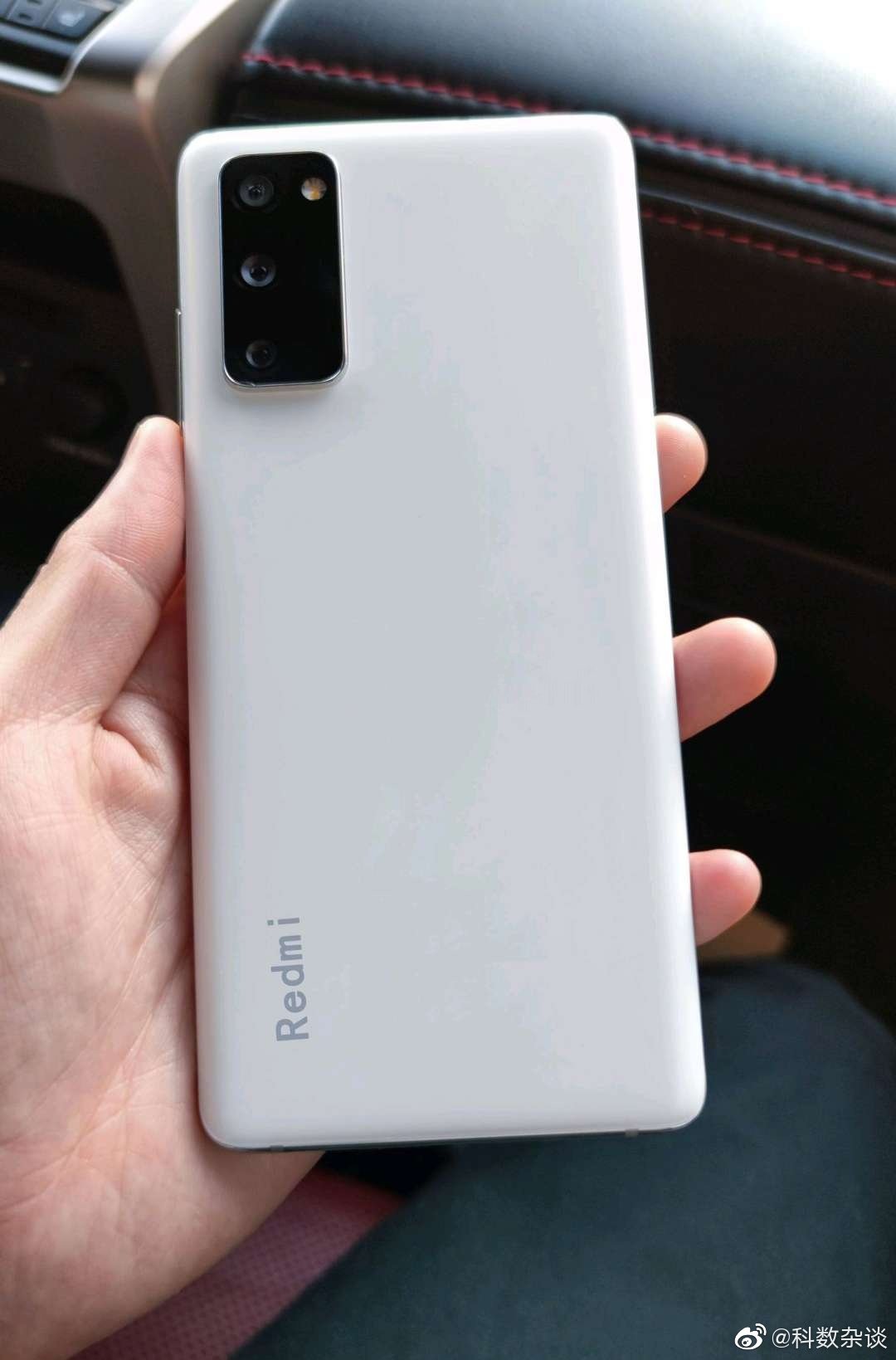 Some users in the comment even thinks the images are fake. Hope the rear should be fake, but the frontal view depicting the internal specs be real. The launch date for the K40-series points towards February, and we'll just wait until then before drawing any conclusion.