Back in the month of June, shortly after the announcement of the Infinix Note 12-series, we told you that the next Note device was going to be the Note 20. Well, the same might be the story of the Zero-series.
Recall that Infinix Mobile introduced the Zero 5G and the Zero X back in February of 2022 and September of 2021 respectively. Now, one would expect the next lineup to be of the Zero 11 series or something within that range, but that won't be the case.
The company will be taking a higher jump, and the target is going on the Infinix Zero 20-series. This report is based on a screenshot shared by Mukul Sharma on twitter, where he alleged to have seen the Zero 20 moniker via an Indonesian Telecom certification platform.
As per the tweet, the upcoming Zero 20 will be modeled X6821. Back in the month of July, we had also seen this very Infinix X6821 on another certification website, and it is indeed a Zero device.
As per the certification, the now rumored Zero 20 will come with a 4400mAh (4500) battery. Going by the design in the diagram below, the Zero 20 might also come with three camera lenses on the rear, but their design will look slightly different from both the Zero X and the Zero 5G.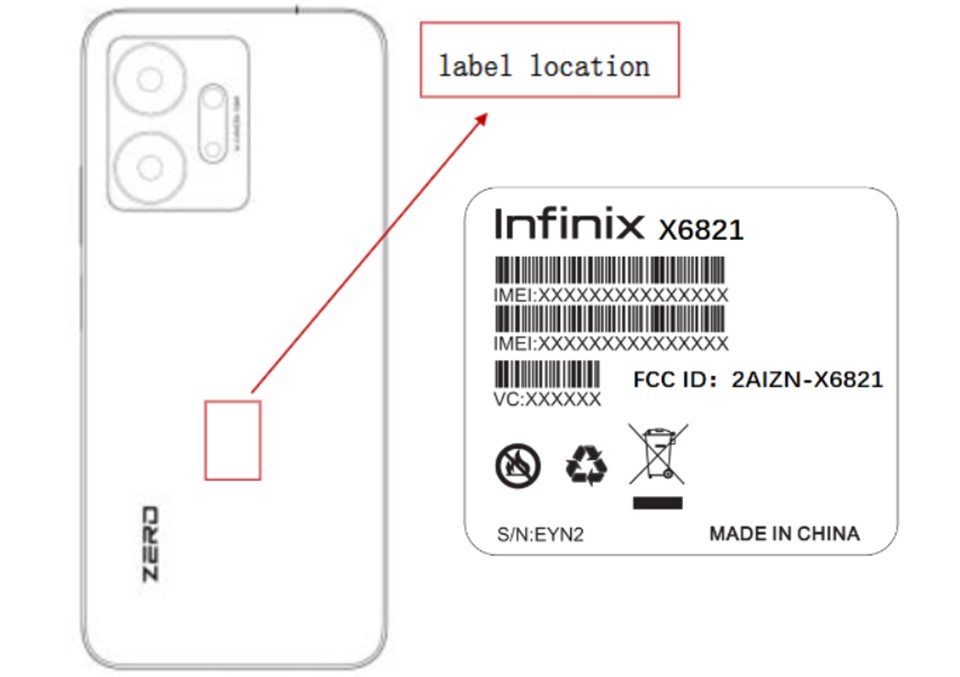 In a related news, Infinix has been rumored to be working on the Zero Ultra which will come in 4G and 5G variants. The 4G variant will be powered by the Helio G99 CPU, while the 5G version might run on Dimensity 930 CPU, both, from MediaTek.
Sources 1 || 2