There have been rumors about the Galaxy Z Fold. According to LetsGoDigital, the South Korean tech giant Samsung has sent an application to register the Galaxy Z Fold trademark to the European Union Intellectual Property Office (EUIPO). This is a massive step before the official launch of this device. 
You may remember that just last year, Samsung released the Galaxy Z Fold 2 and Galaxy Z Flip smartphones. These devices were equipped with a flexible display. However, the Galaxy Z Fold 3 and Galaxy Z Flip 3 are expected to be released this year.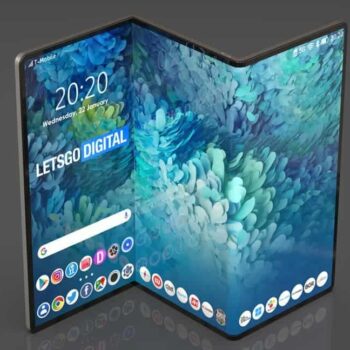 The Galaxy Z Fold brand was registered in Europe. As was stated in its description, this device can be used in relation to smartphones and tablets. And it is for tablets that, according to observers, Samsung reserves the given name. 
You should note that the first device in the new family can be a gadget with a rather sizeable flexible display that is capable of folding in two places at once.  
There are speculations that the Galaxy Z Fold brand will be in use with the Tab prefix. The inferences made by LetsGoDigital note that this will denote a new class of flexible tablets related to the premium level. This will mean that the first representative of the series will be the Galaxy Z Fold Tab model