Realme, the popular Chinese smartphone brand, has started teasing the launch of its latest models – the Realme 11 Pro and Realme 11 Pro Plus.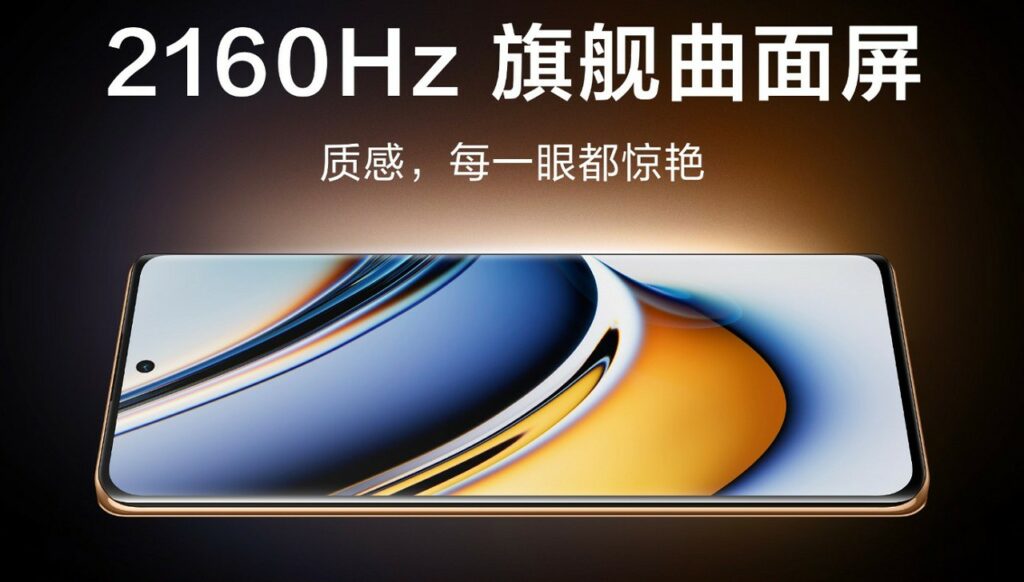 The company has recently released a teaser that focuses on the screen of the upcoming devices, revealing some of the exciting features that customers can expect.
According to the teaser, the Realme 11 Pro and 11 Pro Plus will have a screen with a high-speed PWM of 1920Hz and a 120Hz refresh rate. The panel is also said to have an ultra-smooth change in brightness, which can be adjusted in 20,000 steps.
Additionally, the phone's screen will have a narrow "chin" of just 2.33mm and a 61-degree rounding on the glass on the side edges, providing users with a comfortable grip.
It's worth noting that the description of the screen is quite similar to the one on the Realme 10 Pro+, which could mean that the panel is the same. However, Realme has yet to confirm this information.
Apart from the screen details, Realme has also hinted at an "exquisite design" for the Realme 11 Pro and 11 Pro Plus, created in collaboration with former GUCCI Prints designer Matteo Menotto and the Realme Design Studio. Fans of Realme can expect a unique and stylish design that will set these new devices apart from their predecessors.
The full announcement of the Realme 11 family is scheduled for May 10, so we can expect to learn more details about these exciting new devices soon.
The Realme 11 Pro and 11 Pro Plus are expected to come with more impressive features, including high-end cameras and powerful processors, and they will likely be priced competitively to appeal to budget-conscious customers. Stay tuned for more updates on these new phones from Realme.
Source: Weibo