The current Tecno Spark 7-series which came into limelight on April 9th of 2021, might be getting a successor soon. It seems there won't be a jumping gimmicks here, so the next lineup might simply be called Spark 8-series, as the first model in the series with KG7 model number is now certified.
The current Spark 7-series are available in about four different models. These includes the vanilla Spark 7, Spark 7T, Spark 7P, and then, the Spark 7 Pro. While there is no ambiguity either the Spark 8-series will come in varying models, it is not particularly clear which specific variant the KG7 belongs.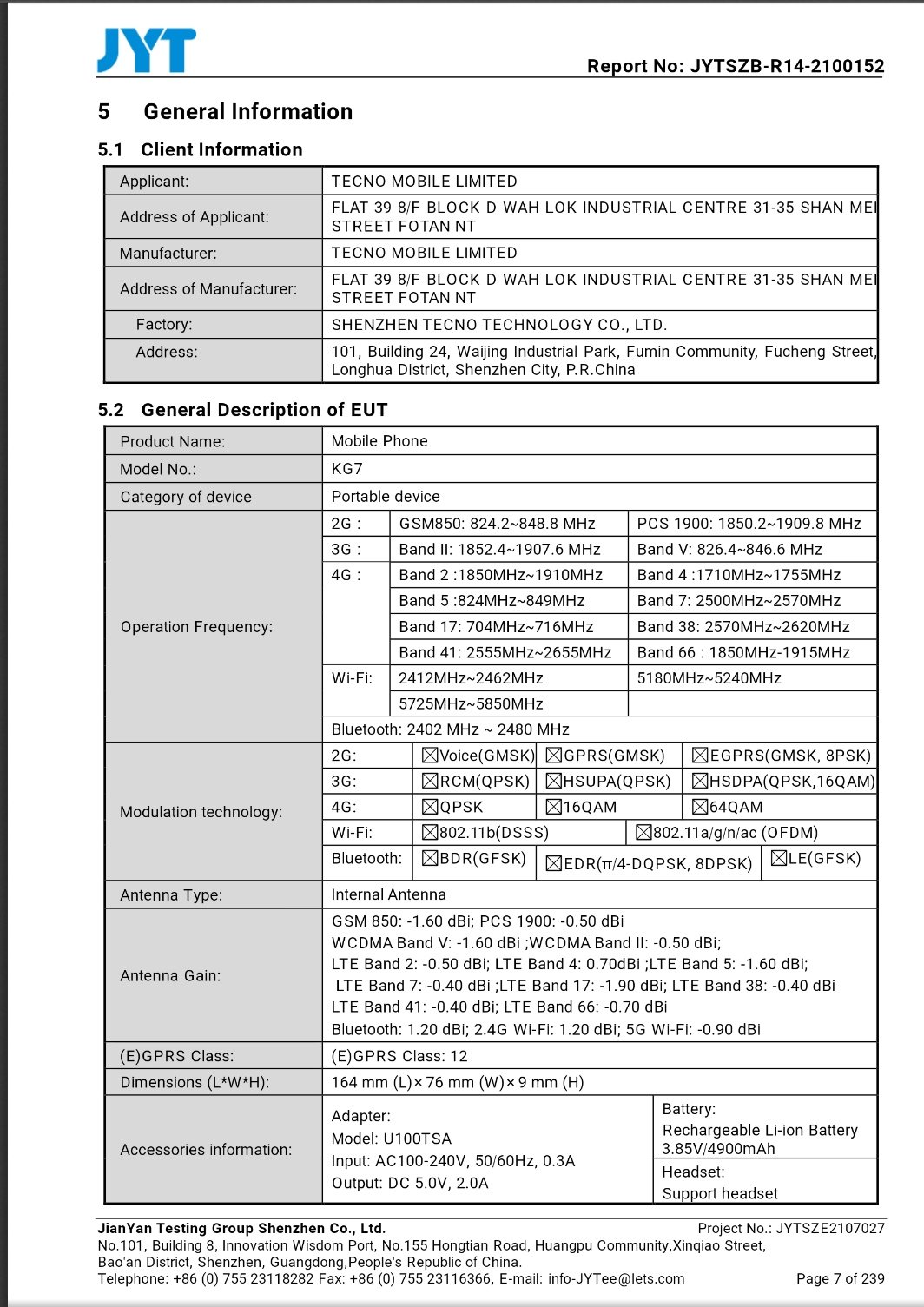 Rumors from some online quarters believes this could be the Spark 8P model, as the certification document has 8PSK within the antennae naming. Now here is the confusion; the certification document also listed out the dimension of the phone; a 164 x 76 x 9 mm body.
The above dimension is very similar to the dimension of the current vanilla Spark 7 which has 164.8 x 76 x 9.5 mm. The Spark 7P on the other hands measures 171.9 x 77.9 x 9.15 mm body. So except the display is reduced from 6.8-inches to 6.52″, this might be the vanilla Spark 8, and not the Spark 8P. But only time shall tell.
Further more, just like the Spark 7-series came with slightly different rear design from the Spark 6-series, the Spark 8-series will come with a redesigned rear as well. In fact, the device will borrow the rear camera panel seen on the Poco M3.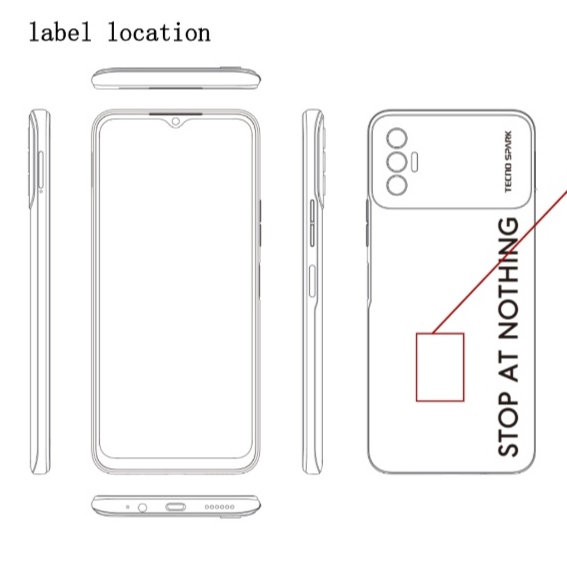 Additionally, the large Spark brand on the previous model will now be housed within the camera modules, while a new "STOP AT NOTHING" theme will be printed on the phone's rear panel.
The model will come with a side-mounted fingerprint scanner, sport triple rear camera sensors, and will house a 5000mAh battery which will be charged via a micro USB 2.0 interface.